Prep-time: /

Ready In:

Makes 4 bowls
What happens when you combine creamy garlic mashed potatoes, savory roasted veggies, and a rich vegan queso sauce? You create the ultimate bowl of healthy comfort food. This satisfying recipe starts with roasting Brussels sprouts, mushrooms, and shallots until they're sweet and tender, then topping them with spicy-sweet slivered almonds. This winning combo would be incredible on its own, but to up the tastiness the veggie medley is spooned over a velvety potato mash and topped with a generous drizzle of plant-based queso sauce. Talk about decadence! These hearty bowls are ideal for whipping up on cold winter nights when you want a meal that tastes indulgent without the unhealthy ingredients.
For more veggie bowl recipes, check out these tasty ideas: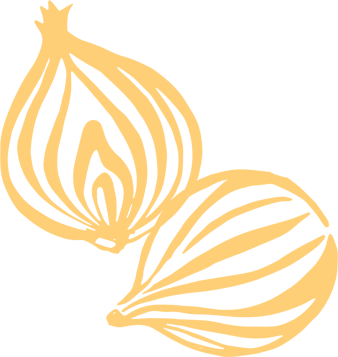 Ingredients
1 tablespoon pure maple syrup

¼ teaspoon ground cumin

Pinch of cayenne pepper

¼ cup sliced almonds

8 oz. Brussels sprouts, trimmed and halved

8 oz. whole button or cremini mushrooms, halved if large

4 medium shallots, quartered

1 tablespoon cider vinegar

2 lb. russet potatoes, peeled and cut into 1-inch chunks

4 cloves garlic

⅓ cup unsweetened, unflavored plant-based milk

¼ cup chopped fresh chives

Freshly ground black pepper, to taste

1 cup Queso sauce, warmed
Instructions
Preheat oven to 400°F. In a small skillet combine maple syrup, cumin, and cayenne pepper. Stir in almonds to coat. Cook over medium-low 4 minutes, stirring constantly. (Watch carefully, as the almonds can burn easily.) Spread almonds on parchment paper; let cool.

Line a large rimmed baking sheet with parchment paper. Spread Brussels sprouts, mushrooms, and shallots on baking sheet. Drizzle with vinegar. Roast 20 to 30 minutes or until tender and lightly browned.

Meanwhile, in a large saucepan combine potatoes and garlic. Add enough cold water to cover. Bring to boiling; reduce heat. Cover and simmer 15 to 20 minutes or until very tender. Drain; return potatoes and garlic to pan. Mash to desired consistency. Stir in plant milk, chives, and black pepper.

Spoon mashed potatoes into bowls. Top with roasted vegetables. Drizzle with Queso sauce. Sprinkle with almonds and, if desired, additional chives.