Prep-time: /

Ready In:

Makes 4 bowls
These delightful vegan Korean BBQ bowls expertly bring together different flavors, colors, and textures to create an incredible meal. It all starts with a base of warm brown rice that's piled high with spiralized veggies, hearty red beans, and blistered shishito peppers. The familiar flavors of brown rice vinegar, scallions, and tamari infuse everything with a Korean-inspired profile while a homemade barbecue sauce delivers dollops of powerful spicy-sweetness in every bite. Crunchy sesame seeds create a delicious garnish for a balanced plant-powered meal. Not a fan of heat? Don't worry about taking the seeds out of the shishito chiles; only 1 in 10 peppers is hot.
For more vegan Korean recipes, check out these tasty ideas: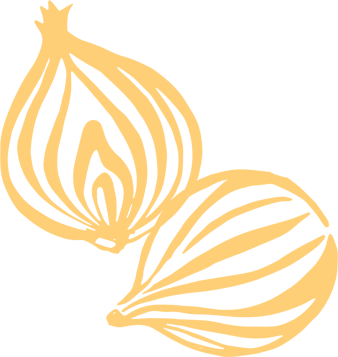 Ingredients
2 cups low-sodium vegetable broth

1 cup long-grain brown rice

9 cloves garlic, minced

4 cups fresh zucchini spirals

2 cups matchstick-cut carrots

3 tablespoons brown rice vinegar

1 teaspoon pure cane sugar

¼ to ½ teaspoon crushed red pepper

16 to 20 whole shishito peppers

2 teaspoons reduced-sodium tamari

1 15-oz. can no-salt-added tomato sauce

¼ cup apple cider vinegar

¼ cup finely chopped onion

2 tablespoons packed brown sugar

2 tablespoons blackstrap molasses

2 teaspoons chili powder

1 teaspoon liquid smoke

¼ teaspoon freshly ground black pepper

1 15-oz. can no-salt-added small red beans, rinsed and drained (1½ cups)

½ cup sliced scallions

1 tablespoon toasted sesame seeds
Instructions
In a medium saucepan bring vegetable broth to boiling. Add rice and ⅔ of the minced garlic; reduce heat. Cover and simmer about 30 minutes or until rice is tender and liquid is absorbed.

Meanwhile, in a medium bowl combine the next five ingredients (through crushed red pepper); toss to combine.

Heat a large cast-iron skillet over medium-high at least 5 minutes. Add shishito peppers; cook undisturbed 3 minutes. Turn peppers; cook undisturbed 3 minutes more. Continue cooking until peppers are blistered and browned, turning frequently, about 2 minutes. Remove from heat; cool slightly. Sprinkle with tamari.

For Barbecue Sauce, in a blender combine the next eight ingredients (through black pepper) and the remaining minced garlic. Cover and blend until smooth. Transfer to a saucepan. Bring to boiling; reduce heat. Simmer, uncovered, about 15 minutes or until slightly thickened.

In bowls arrange garlic rice, zucchini mixture, shishito peppers, and red beans. Top with Barbecue Sauce. Sprinkle with scallions and sesame seeds.