Prep-time: /

Ready In:

Makes one 12-inch flatbread
Move over, cauliflower! Parsnips are the latest veggie to become the foundation for healthy flatbreads and pizzas. This produce-packed recipe draws its flavor profile primarily from the Mediterranean coast but features a unique Asian twist with the addition of meaty jackfruit amongst the toppings. A base of creamy hummus perfectly complements the antipasto flavors of red onion, tomato, basil, and pine nuts that adorn the tender parsnip crust, while strips of jackfruit bring extra substance so each bite satisfies your cravings for a hearty meal. Feel free to just make the parsnip base and top it with whatever ingredients you have on hand. An oil-free marinara or vegan pesto would be a delicious substitute for the hummus, and there are plenty of other veggies worthy of topping this tasty flatbread.
For more vegan pizza recipes, check out these tasty ideas: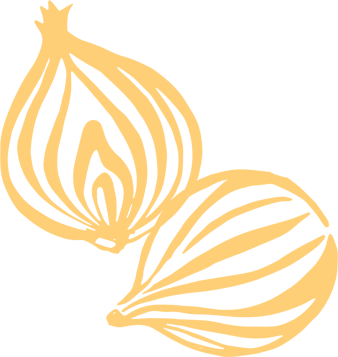 Ingredients
¼ cup flaxseed meal

1 lb. parsnips, peeled and shredded (4 cups)

1 cup chickpea flour

¼ teaspoon sea salt

1 cup oil-free hummus

⅓ cup finely chopped roasted red pepper (from the jar)

1 14-oz. can green jackfruit, rinsed, drained, and cut into strips

1 roma tomato, sliced

⅓ cup slivered red onion

1 tablespoon red wine vinegar

3 tablespoons toasted pine nuts

1 tablespoon nutritional yeast

3 tablespoons sliced fresh basil
Instructions
Preheat a baking stone or large baking sheet in a 425°F oven. Line a separate baking sheet with parchment paper.

In a large bowl combine flaxseed meal and ¾ cup water; let stand 5 minutes. Add parsnips, chickpea flour, and salt; mix well. Spread parsnip mixture on parchment-lined baking sheet. Top with a sheet of waxed paper; roll with a rolling pin to a 12-inch circle about ¼ inch thick, pressing to compact mixture. Discard waxed paper. Use the baking sheet to transfer the parchment and crust to the baking stone. Bake 12 minutes or until edges are golden.

Meanwhile, in a small bowl stir together hummus and roasted red pepper.

Spread hummus mixture over baked crust. Top with jackfruit, tomato, and onion. Sprinkle with vinegar. Bake 8 minutes more or until toppings are heated through. Sprinkle with pine nuts, nutritional yeast, and basil. Cut into wedges.