Prep-time: /

Ready In:

Makes 8 mini casseroles
Hearty chickpeas, chewy wild rice, and tender broccoli team up in these mini casseroles for a cozy weeknight entrée. Mushrooms add a mellow umami flavor to the comforting combination of nutrient-dense ingredients while nutritional yeast lends a cheesy taste to the creamy sauce that ties everything together. This recipe is incredibly versatile and works well with any leftover veggies hiding out in your fridge, so feel free to get creative with what you throw into the mix. Apart from being easy to put together, these cute individual meals also freeze well for busy nights when you don't have time to cook. Your future self will thank you for freezing an extra portion or two!
For more vegan casserole recipes, check out these tasty ideas: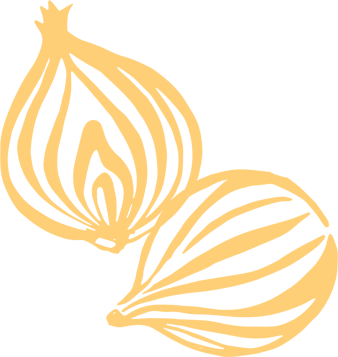 Ingredients
6 cups thinly sliced fresh mushrooms

2 cups chopped leek

12 cloves garlic, minced

1 tablespoon dried oregano, crushed

3 cups ½-inch broccoli florets

1 cup diced red bell pepper (½-inch dice)

3 cups unsweetened, unflavored plant-based milk

⅓ cup oat flour

⅓ cup nutritional yeast

2 tablespoons apple cider vinegar

1½ teaspoons sea salt

¼ teaspoon dry mustard

¼ teaspoon ground cumin

¼ teaspoon freshly ground black pepper

4½ cups cooked wild rice

2 15-oz. cans chickpeas, rinsed and drained (3 cups)

1 teaspoon hot sauce or crushed red pepper

⅓ cup chopped fresh parsley
Instructions
Preheat oven to 375°F. In an extra- large skillet combine mushrooms, leek, garlic, and oregano; cook over medium- high 10 minutes, adding water, 1 to 2 tablespoons at a time, as needed to prevent sticking. Add broccoli and bell pepper; cook 3 to 5 minutes more or until broccoli turns bright green.

In a large bowl combine the next eight ingredients (through black pepper) and 1 cup water; mix well. Add cooked vegetables, rice, chickpeas, and hot sauce. Set aside 1 tablespoon of the parsley for garnish; stir the remaining parsley into mixture. Spoon mixture evenly into eight 16-oz. ramekins. Place ramekins on a baking sheet.

Bake 30 minutes. Garnish with the reserved 1 tablespoon parsley.

To store, let casseroles cool to room temperature; cover tightly with plastic wrap. Store in the refrigerator up to 3 days or freeze up to 1 month. Thaw at least 2 hours in the refrigerator. Bake, uncovered, in a 350°F oven about 20 minutes or until heated through.