In 1959, growers in New Zealand rebranded their Chinese gooseberry crops as "kiwifruit" for export to the United States. They named the fruit after the large, spiky-feathered flightless kiwi bird, which is indigenous to the islands—and it stuck. Beneath kiwifruit's fuzzy brown skin lies sweet-tart, fiber-rich flesh that packs more vitamin C than an orange and more potassium than a banana. Over the last few decades, kiwi farming has grown into a $3 billion industry and produces millions of trays of fruit for worldwide export each year.
At the supermarket, you'll likely see the two main varieties of kiwi: your standard fuzzy green ones, and golden kiwis, which are a fuzzless variety with yellow flesh. A third, red, variety has recently become available, but a very limited number of growers produce this type, and it isn't easy to find in stores. Whichever option you choose, their tangy, tart taste is a great addition to sweet and savory dishes alike. Our five-minute guide to kiwis will give you some quick background on the fruit's history, how to peel a kiwi, and several whole-food, plant-based recipes that highlight this lovely green fruit.
Seasonality
Kiwifruit is available year-round, thanks to long growing seasons in both the northern and southern hemispheres. Like pears, kiwifruits are harvested unripe in the fall and then placed in cold storage. This preserves optimal freshness until it's time to bring them to room temperature and ripen to sweet, juicy perfection.
Shopping Tips
Select kiwifruits with firm, unwrinkled skin and no signs of cuts or bruises. Ripe kiwis will have a bit of give when gently squeezed, but they shouldn't feel mushy. Firm kiwis can be ripened on the counter for three to seven days and then stored in the refrigerator crisper drawer for up to a week. Because this thin-skinned fruit can absorb odors, be sure to keep it away from pungent foods.
Kiwi Berries
Kiwi berries or baby kiwis are grape-size varieties with smooth, edible skin. They're great as a snack (one North American grower calls them "Passion Poppers"), and you can also use them in salads and fruit desserts.
How to Peel a Kiwi: The Spoon Trick
Not sure the best way to enjoy this sweet treat? Skip the peeler and use a soup spoon to remove a kiwifruit's thin, fuzzy skin. Here's how:
1. Cut off both ends of the fruit with a small knife. Remove enough to cut away the hard core that forms at the tips of the fruit.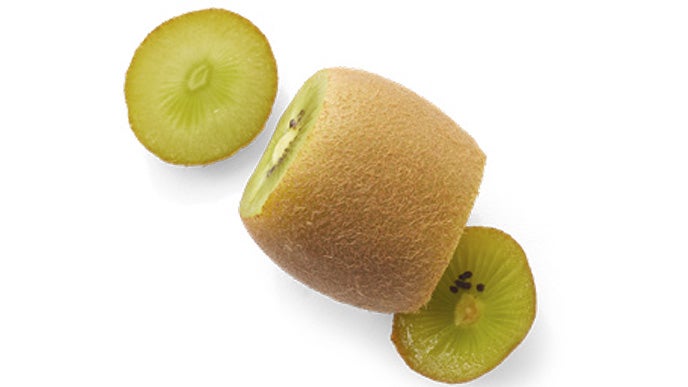 2. Insert a soup spoon under the skin at either end, then slide it around the kiwifruit beneath the skin.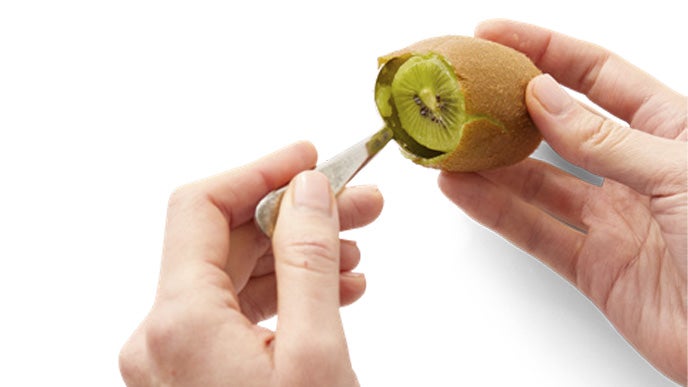 3. Slip the skin off the fruit. Slice or dice fruit as desired. Enjoy!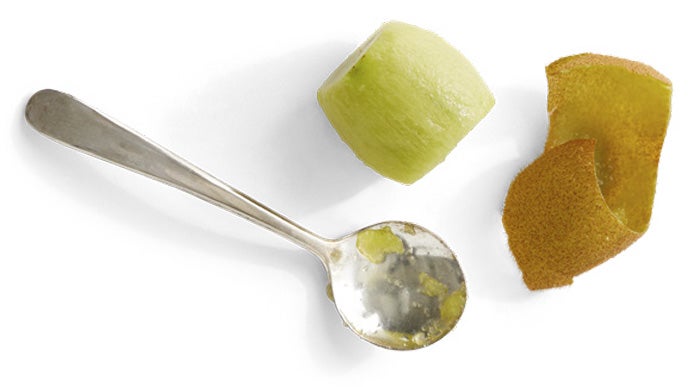 Kiwi Recipes
While they're delicious on their own, kiwis are a great ingredient to incorporate into your cooking. From frosty treats to hearty breakfast bowls, we've rounded up our favorite ways to get creative with kiwifruit.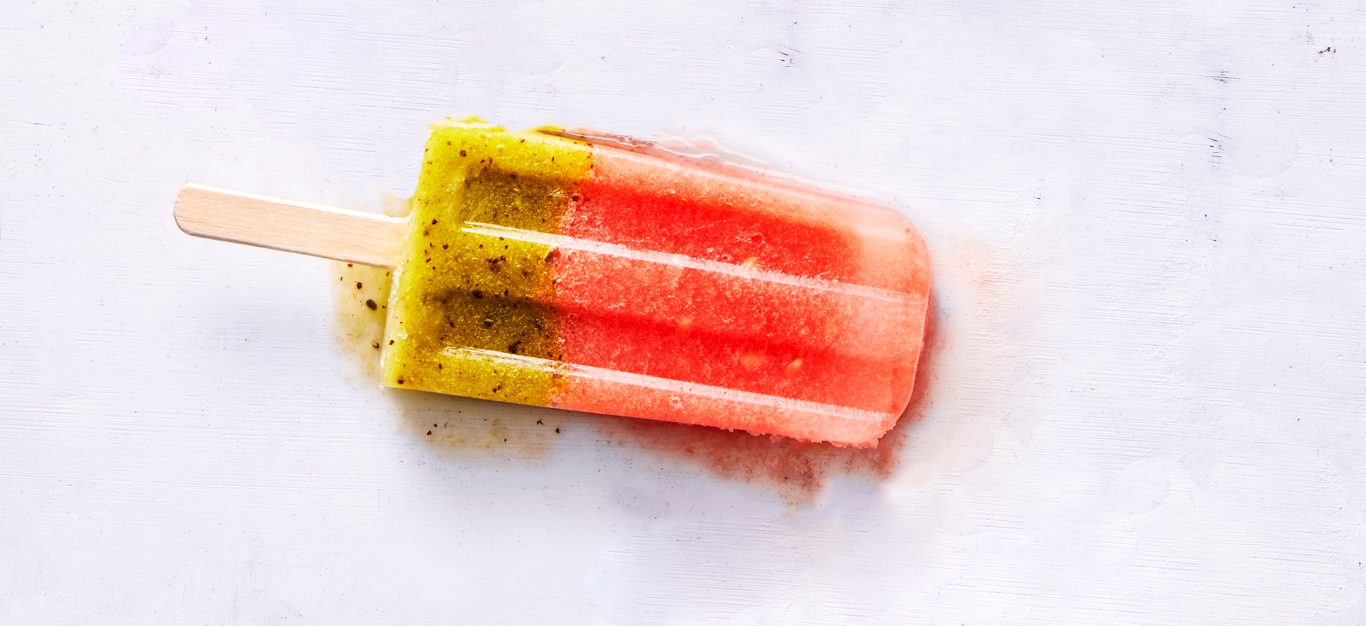 Beat the heat during the hot summer months with one of these tangy, fruity ice pops that feature zero added sugar. The dynamic duo of kiwi and watermelon is a combo that will please kids and adults alike!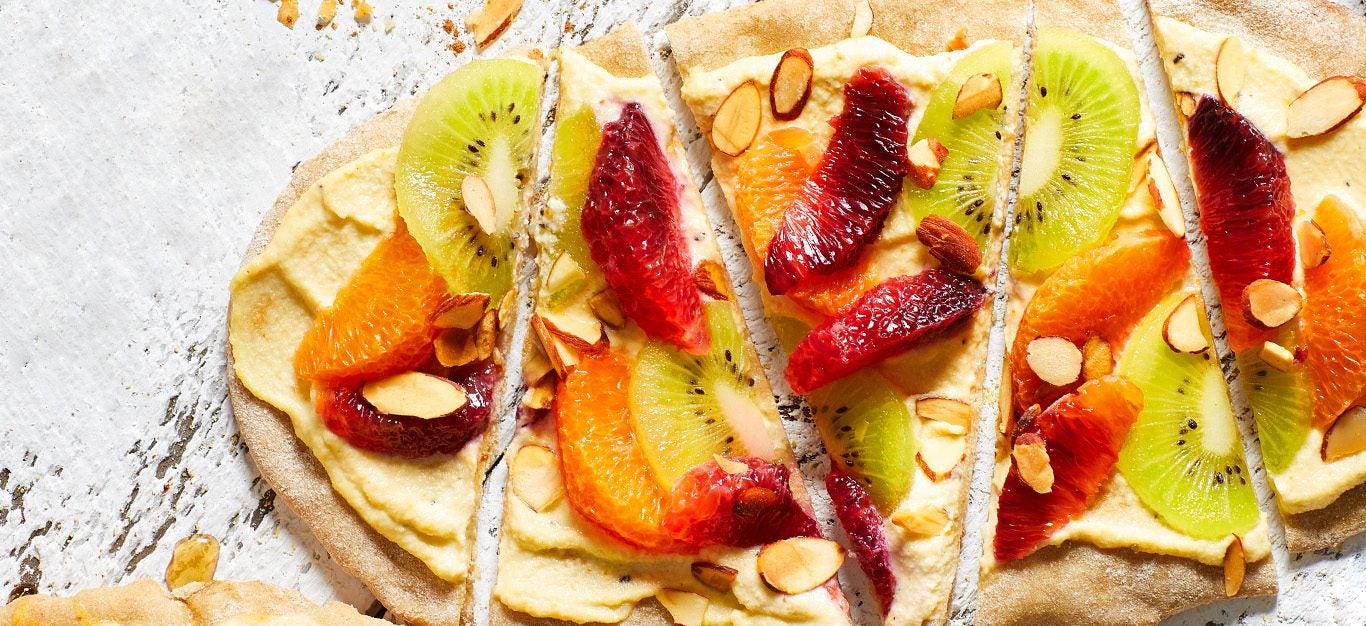 This fruit-forward flatbread makes for a delicious and refreshing dessert or afternoon snack. A luxurious orange cashew cream sauce is topped with juicy kiwi and orange segments to create the most eye-catching flatbread you've ever seen.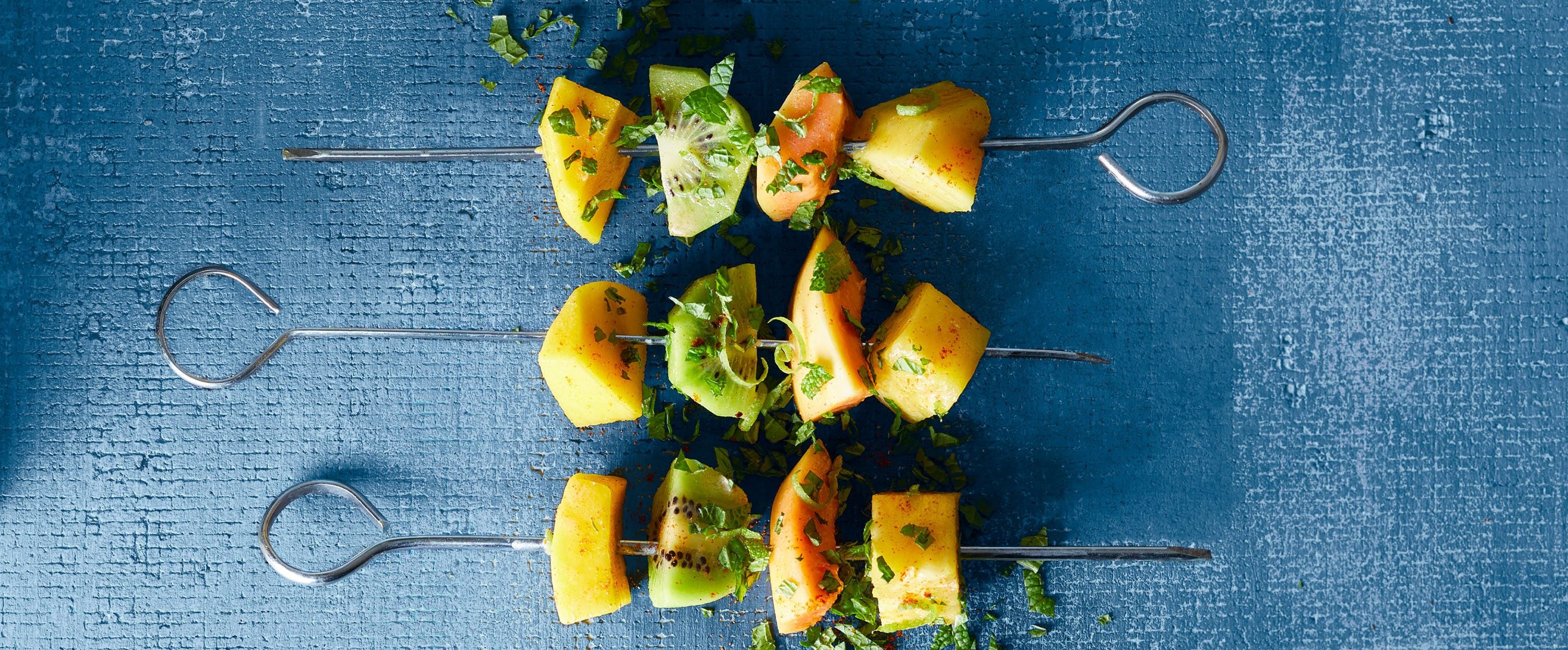 Serve up this tropical no-cook appetizer the next time you host a plant-based party. Skewers of kiwi, pineapple, papaya, and mango are marinated in citrusy, spicy coconut milk to call in all the best flavors of Thai cuisine.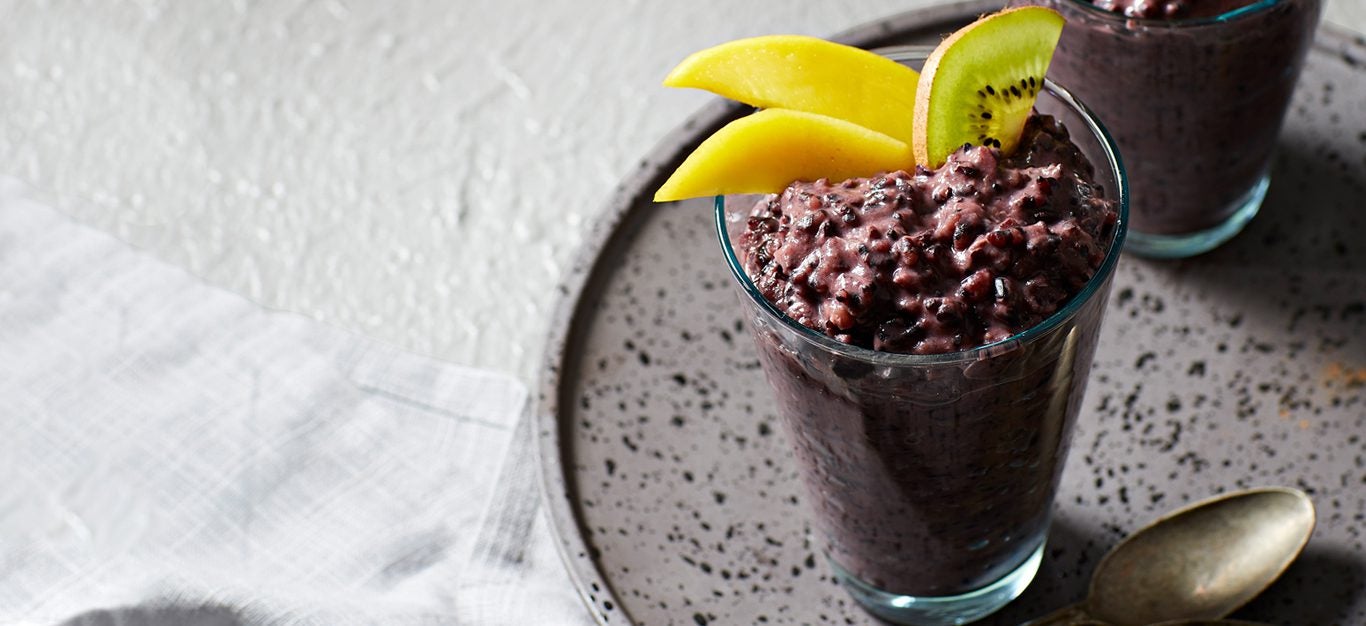 While kiwi might not be the main feature of this delicious, creamy dessert, it certainly makes for an eye-catching topper that adds a sweet tang and perfectly complements the starchy rice.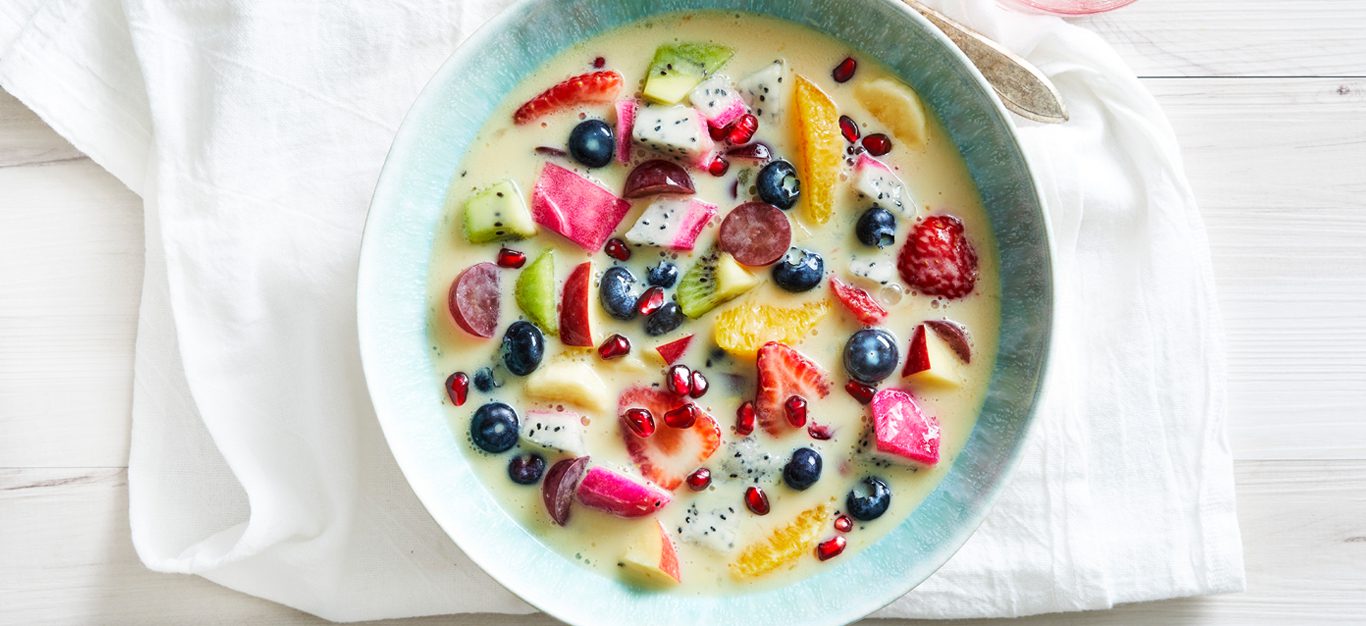 Slurp up a bowl of this chilled soup, which features a colorful collection of fruit including kiwi, strawberries, dragon fruit, apple, and blueberries. The scrumptious vanilla- and cinnamon-scented milk will ensure you don't let a single drop go to waste.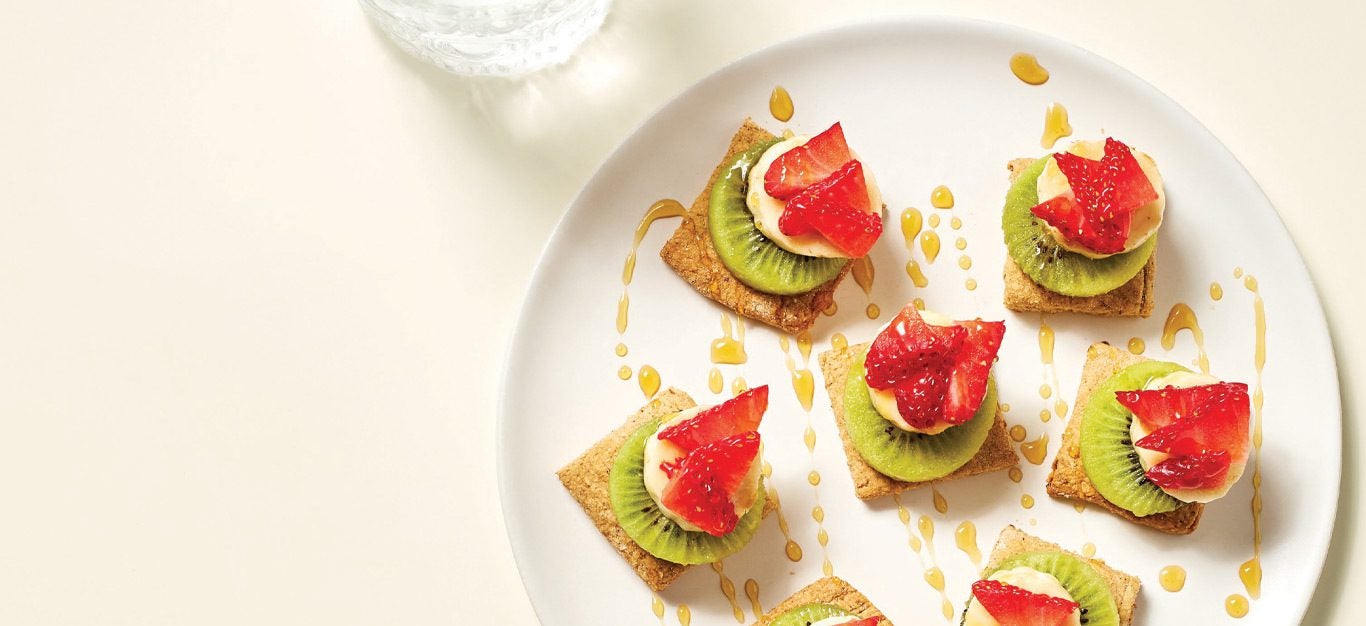 Break out the kiwifruit at your next party with these perfect plant-based hors d'oeuvres. The nutty biscuits are topped with a tower of fruit and a tantalizing drizzle of maple syrup.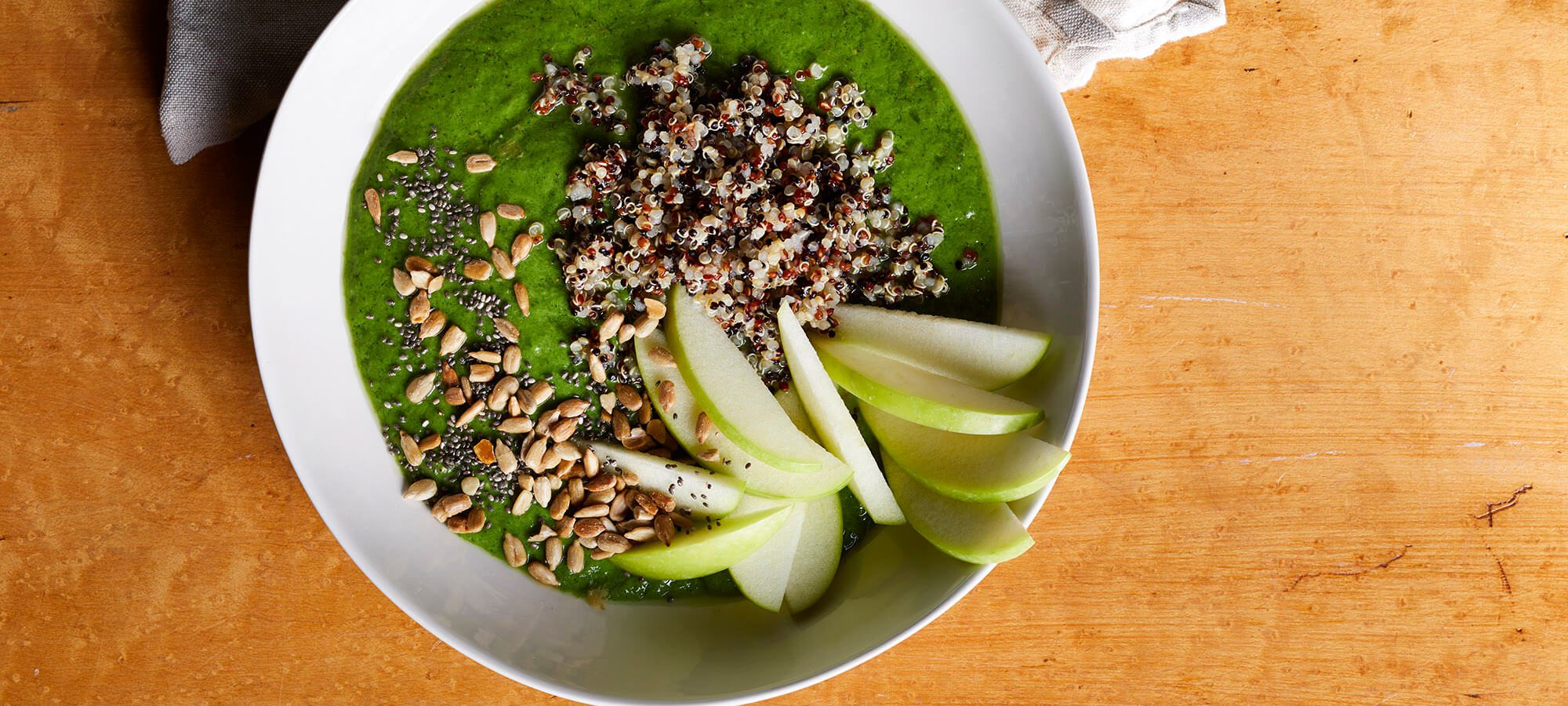 Get your greens in first thing with this vibrant smoothie bowl that features kiwi, kale, and wheatgrass. Quinoa and sunflower seeds add heft, while sliced apple and banana balance out the veggies with fruity sweetness.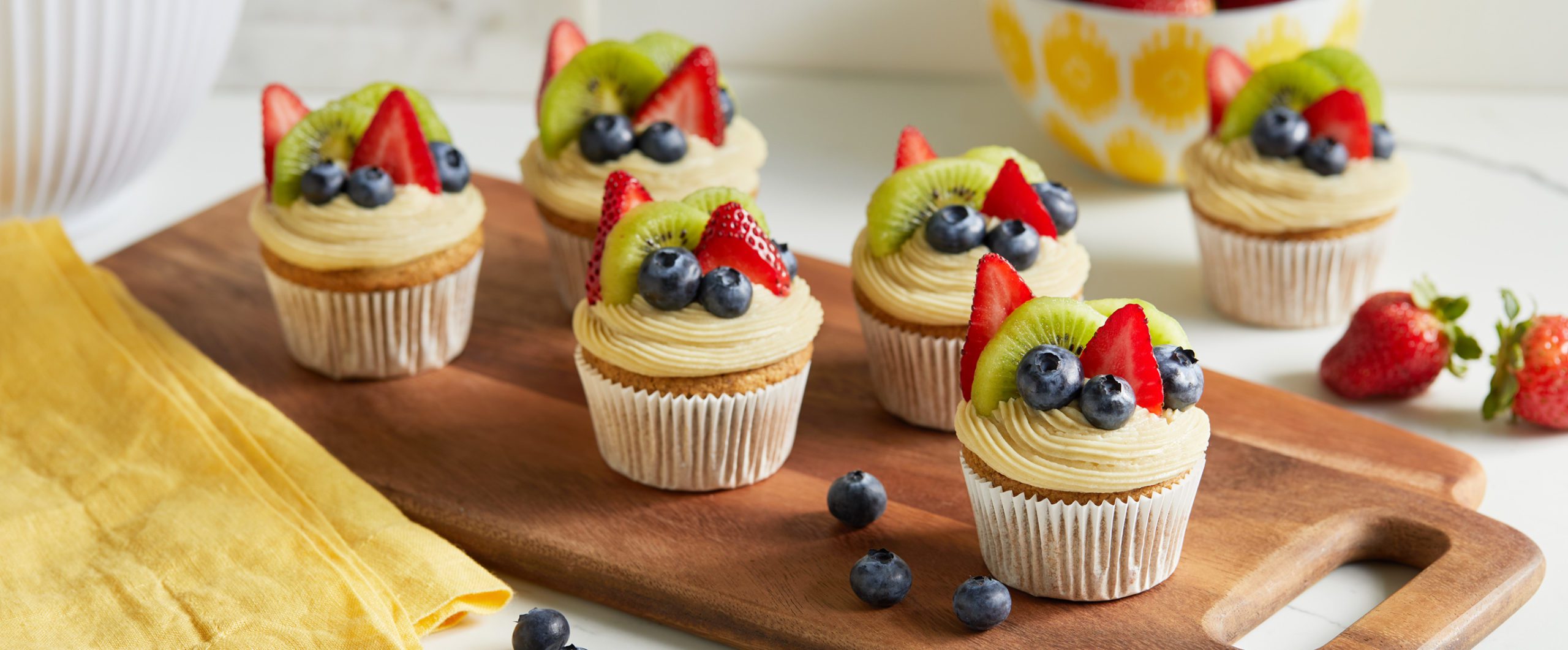 Who doesn't love a cute little cupcake when it's time to celebrate? These classic vanilla cakes are topped with kiwi, strawberry, and pretty much any other type of fruit that tickles your fancy.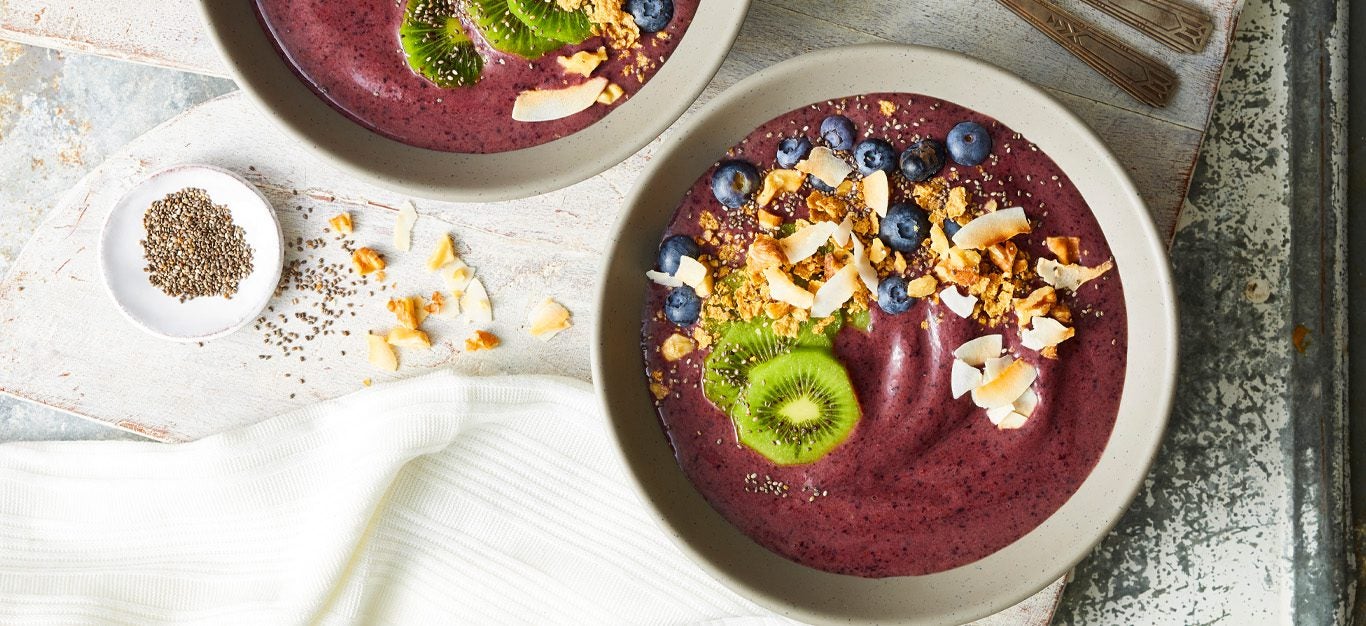 Enjoy these antioxidant-rich smoothie bowls for breakfast or an afternoon snack when you have a hankering for a healthy sweet treat. Kiwi can be blended into the base and also used as a delicious garnish.
Megan Edwards contributed to this article.