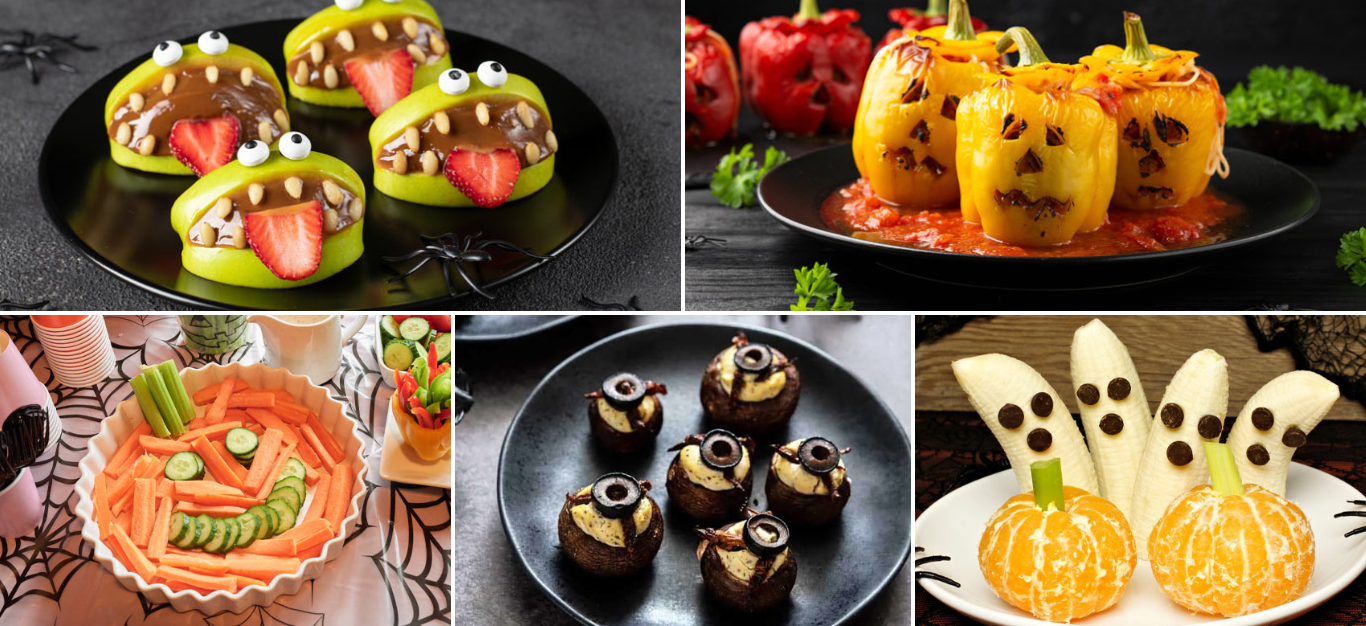 Haunting but Healthy Halloween Treats
Do you find the scariest thing about Halloween to be the mountains of sugary, ultraprocessed sweets that take over grocery store shelves? There's no need to call the Ghostbusters: We're here to save the day with healthy Halloween treats. With help from a few of our favorite whole-food, plant-based pros, we've conjured up some devilishly delicious recipes and decoration tips that will help you celebrate the ghoulish spirit of Halloween without all the unhealthy ingredients. Whether you have kids at home or you're simply a spooky-season kid at heart, these vegan Halloween snacks are guaranteed to be all treat and no trick.
Frightful Fruit Snacks
On a night where processed junk food reigns supreme, showcase nature's candy with these clever and tasty fruit treats that will delight All Hallow's Eve revelers.
Ghostly Bananas & Pumpkin Patch Clementines
Peel bananas and cut them crosswise about three-quarters of the way down to make a flat base. Using a dab of nut butter, stick three dairy-free chocolate chips onto each banana to make a ghostly face. For pumpkins, peel clementines and insert a short celery stick into the top to create the pumpkin stem.
Caramel Apple Monster Mouths
A frightfully fun twist on the classic candy apple, cut an apple into three or four wedges. Carve out a wedge-shaped slice in the center of each apple chunk (ensuring you don't cut all the way through) and fill the cavity with our Raw Chocolate Caramel Dip. Place peanuts around the edges for teeth and a sliced strawberry for the tongue. Complete your munchy monsters with candy eyes or dairy-free chocolate chips (you can use more of the caramel dip as glue).
Spooky Watermelon
This fruity fiend comes from Carleigh Bodrug of PlantYou, and it works perfectly as a show-stopping centerpiece for your Halloween party table. Per Bodrug's instructions:
Draw a jack-o'-lantern face on a medium sized watermelon. Slice the bottom off so it can sit flat, and then carve out the face using a sharp knife.
Remove the inner flesh of the watermelon using a spoon or melon baller. Mix the balled watermelon with blueberries, grapes, cantaloupe, or any other fruit you desire.
To serve, place watermelon on a large platter or cutting board, and arrange the fruit so that it starts inside the "mouth" and spews outward.
Very Scary Veggies
For some kids, the thought of eating veggies is akin to a horror movie. Make snack time more fun with these healthy Halloween treats that play into the spooky aesthetics of the season.
Celery Stick Frankensteins & Carrot Witch Fingers
While not everything in this spooky spread is compliant with a whole-food, plant-based diet, Chef Katie Simmons shared some excellent ideas from a vegan party platter she created for a Halloween gathering. Our favorites are the Frankenstein Celery Sticks and the Carrot Witch Fingers in the center of the shot, both of which come together in a flash. For the Celery Sticks, fill each stick with nut butter or hummus and top with a sliced black olive for the hair. Add raisins, chocolate chips, or dollops of black bean dip for the eyes. For the Witch Fingers, slice a horizontal sliver off the top of a baby carrot and use nut butter to attach a slivered almond as the fingernail. You can also carve lines into the carrot to make it look like knuckles! Surround them with an assortment of your favorite dips, baked chips, and other dippers for a suitably spooky WFPB platter.
Stuffed Mushroom Eyeballs
These haunting stuffed mushrooms are the perfect canapé to serve during a rewatch of the classic family Halloween film Hocus Pocus. Jacki Sobon of Vegan Yack Attack stuffs each mushroom cap with a savory tofu filling before using olives and sun-dried tomatoes to create the eyes. Bake them to tender perfection, and watch how quickly your little goblins gobble these up.
Jack-o'-Lantern Crudités
Hosting a Halloween party? Place a festive jack-o'-lantern crudités arrangement at the center of the table with a side of Vegan Ranch Dressing to delight your ghoulish guests. Carrots, celery, and cucumber slices work perfectly for this easy and adorable appetizer.
Whole-Food Halloween Mains
Why stop with snacks? Keep the creepy concoctions coming with these delightful main dishes that are ideal for fueling hungry tummies before an evening of trick-or-treating.
Batty Bento Box
To decorate sushi rolls, use a sharp knife to cut bats and cats out of nori or mini orange bell peppers. Take a look at our collection of vegan sushi recipes to pick one that looks tasty, and then start decorating!
Spiderweb Soup
This great idea by Dreena Burton transforms any blended soup or dessert into a Halloween-themed dish. Create a web design using plant-based sour cream for savory dishes and vanilla bean whip for sweet ones. Fill a small sandwich bag with the sour cream or the vanilla whip, and cut off a small corner with scissors. Carefully pipe the white decoration onto your soup or pudding in concentric circles starting in the center. Insert a clean butter knife into the center circle. Drag it outwar to create a webbed effect. Do this a few times until your design is finished, wiping off the butter knife each time.
Pasta Brain Peppers
Neatly cut off the very top of bell peppers and seed and core each one. Using a sharp knife, cut out the jack-o'-lantern face. Fill with pasta and sauce of your choice, and bake at 350℉ for 25 to 30 minutes until the peppers are tender and the stuffing is slightly oozing out of the faces.
All Hail the Pumpkin King
Ditch those sugar-filled pumpkin spice lattes and celebrate the flavor of this special squash with a whole-food, plant-based recipe! When cooking with pumpkins, be sure to select a variety that's bred for eating, such as small sugar pumpkins or pie pumpkins, because they have thick flesh and a low moisture content which makes them perfect to use in the kitchen. Whether you chop it up to stick in a stew or make your own pumpkin purée for a velvety dessert, there are tons of ways you can transform this classic Halloween decoration into a tasty treat. Check out our favorite pumpkin recipes to celebrate gorgeous gourd during its peak season:
Free Download
Free 5-day meal plan!
Get a taste for healthy, fuss-free meal planning with this free five-day meal plan from Forks Meal Planner!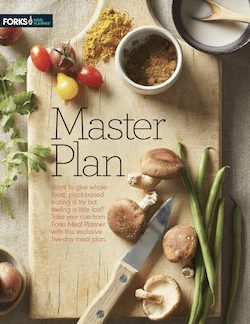 About the Author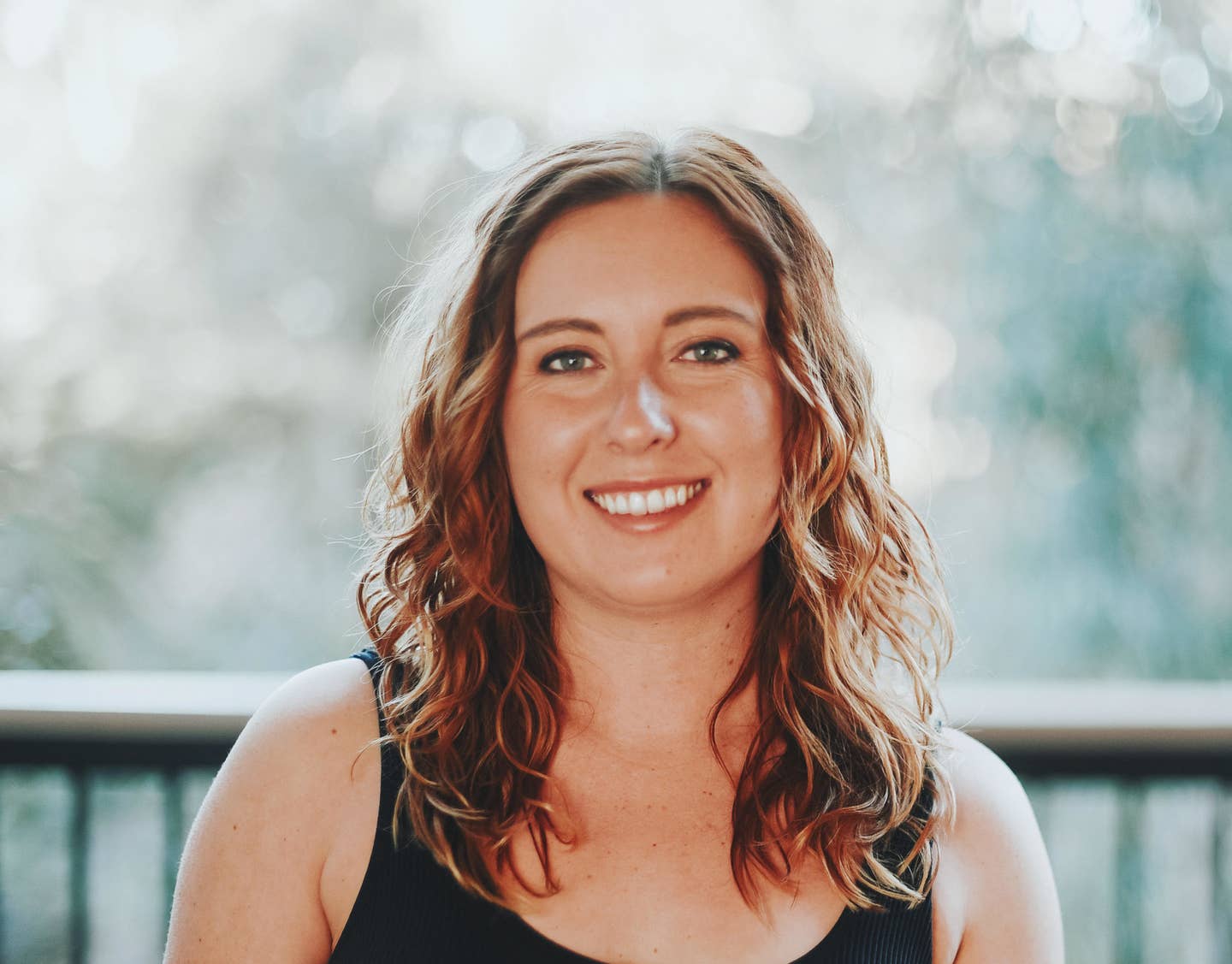 About the Author
Megan Edwards
Megan Edwards is a staff writer and content producer for Forks Over Knives. She is also a certified RYT-500 yoga teacher who is passionate about cultivating holistic wellness through plant-based eating, mindful movement, and meditation. With a background in journalism and marketing, she supports both the online presence and quarterly print magazine for Forks Over Knives.
See More from this Author
Join our mailing list
Get free recipes and the latest info on living a happy, healthy plant-based lifestyle.