Beans are the ultimate convenience food: Inexpensive, shelf-stable, filling, and flavorful, they're ready when you are to whip up easy meals in a flash. Here are just a few things you can make with a single can. And don't worry too much about the type of beans you use. They're all interchangeable in the following recipes.
Note: Drain and rinse canned beans before using them to reduce sodium.
The Summer 2023 Issue
is here!
Our gorgeous "bookazine" features expert tips, inspiration, and 74 fresh and tasty recipes for Summer.
1. Hummus
Hummus is not just for chickpeas! After rinsing and draining your can of beans, blend with ¼ cup lemon juice, 1 tablespoon tahini (optional), 1 clove minced garlic, and 2 to 3 tablespoons water.  
2. Taco Filling
Fork-mash with ½ cup prepared salsa for a chunky taco filling.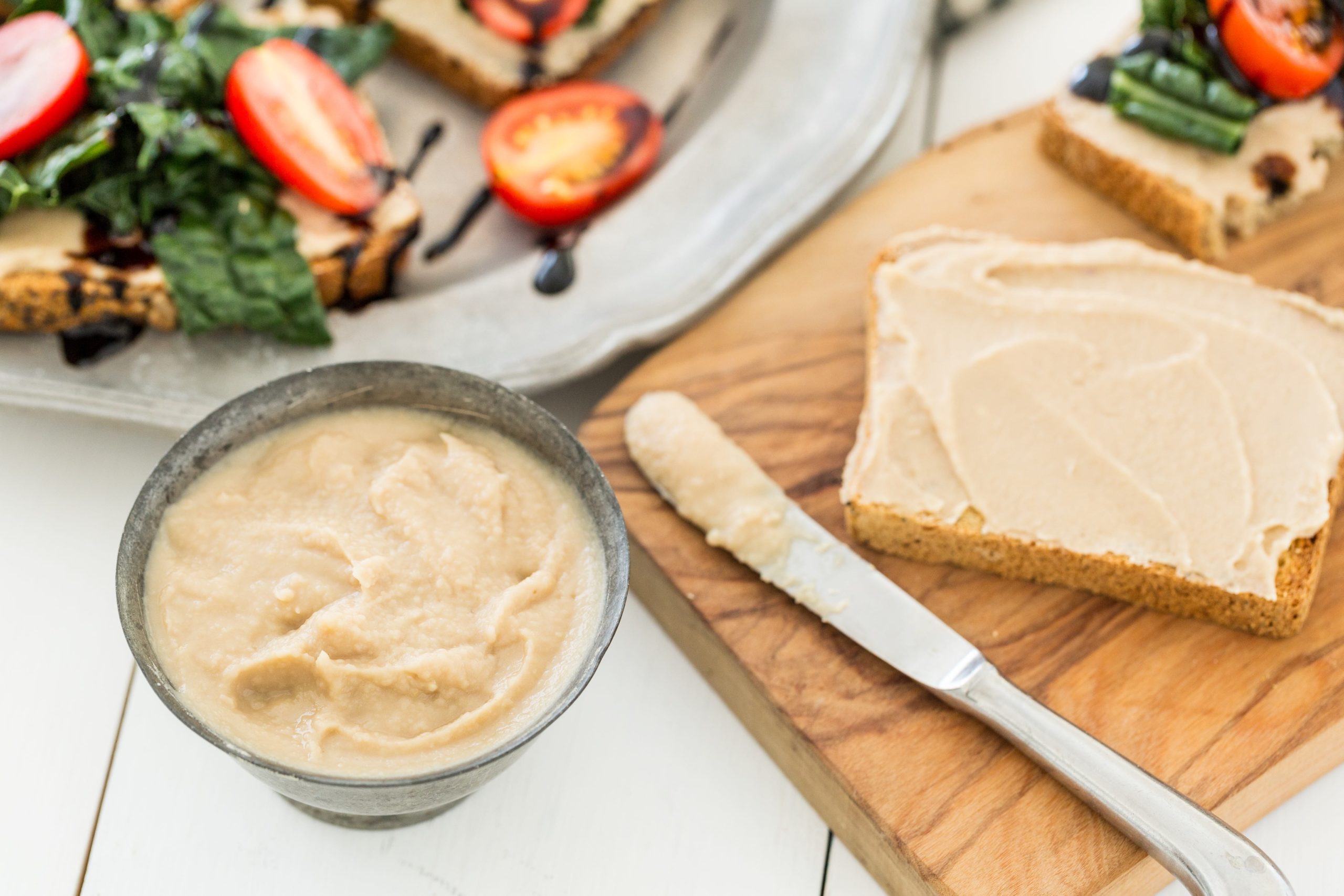 3. Dip or Sandwich Spread
Blend with 1 clove minced garlic, 1 teaspoon finely chopped fresh rosemary, oregano, or sage, and 1 to 2 tablespoons water or citrus juice.
4. Succotash
Warm with 1 cups frozen corn, 1 cup halved cherry tomatoes, ½ cup chopped green onions, and a little water.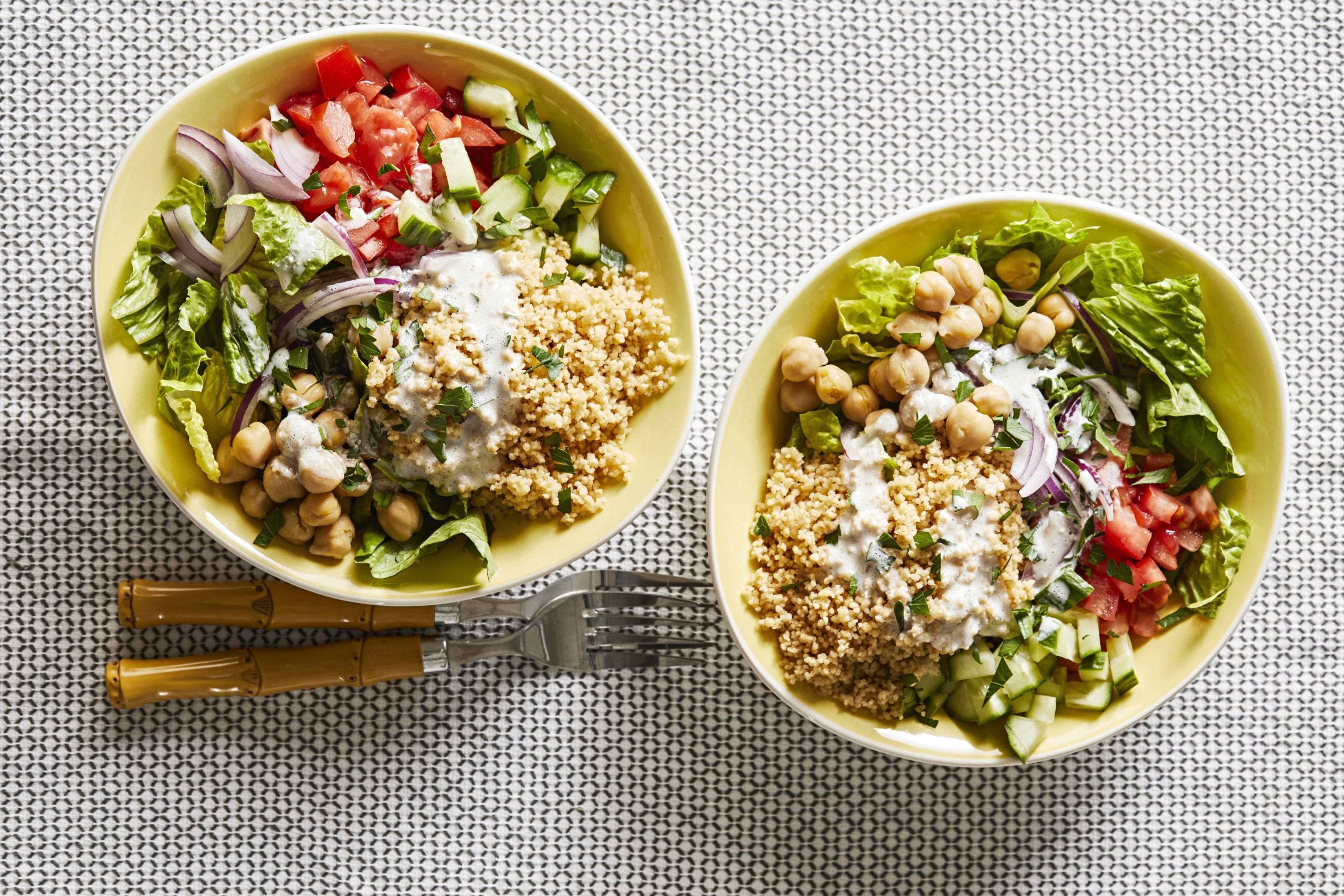 5. Grain Salad
Fold into 2 cups cooked grains along with tossed salad fixings and your favorite dressing.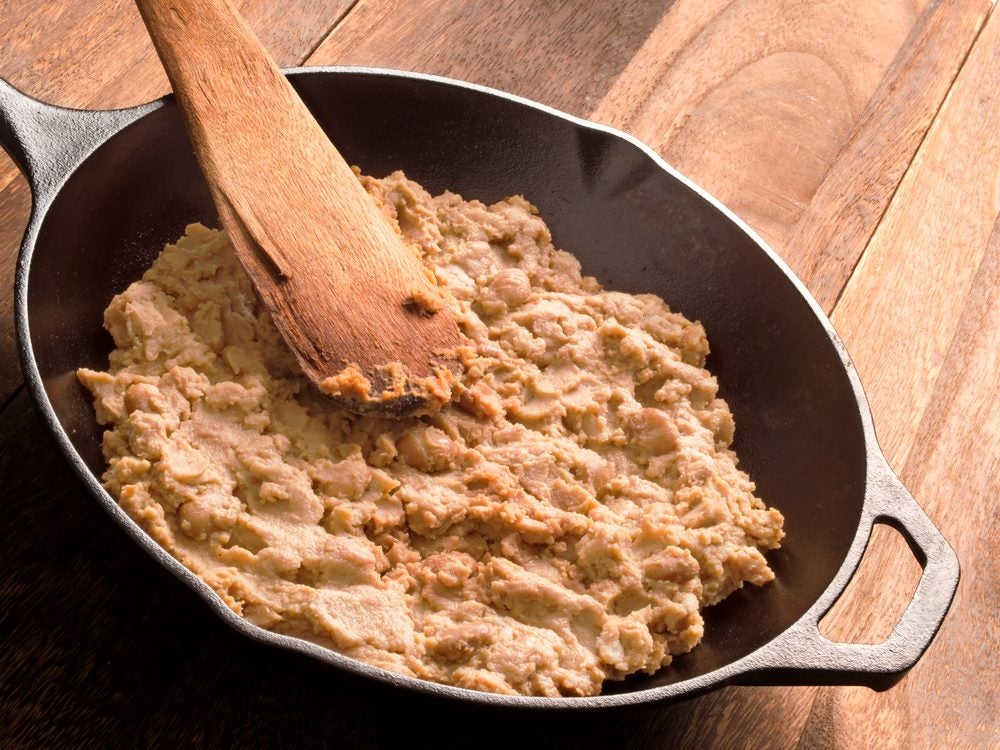 6. Refried Beans
Mash with ½ cup water in a skillet. Stir in another ½ cup water, 1 chopped onion, 2 cloves of minced garlic, and 2 teaspoons chili powder. Simmer, stir, and mash 5 to 7 minutes or until the mixture thickens to a spreadable consistency.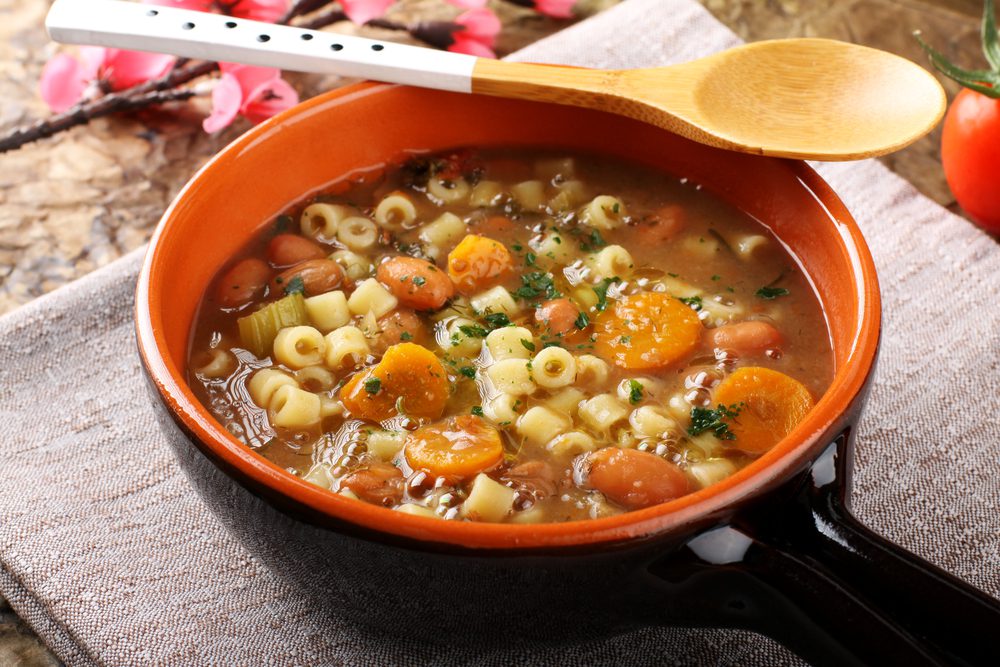 7. Pasta e Fagioli 
Toss with whole grain pasta shells and marinara sauce. 
8. Light Lunch Salad
Toss with 1 tablespoon lemon juice, ¼ cup finely chopped onion, and ¼ cup finely chopped parsley, basil, or cilantro, and serve over greens.
9. Greek-Style Beans
Simmer with ½ cup crushed tomatoes, 1 minced clove garlic and ½ teaspoon dried oregano 5 to 10 minutes, or until sauce is slightly thickened. Serve with bread or rice.
10. Croquettes
Fold into 2 cups pancake batter with 1 small grated onion and ¼ cup chopped fresh cilantro or parsley, then cook like small pancakes and serve with salsa, guacamole, or pasta sauce.
11. Soup 
Simmer 1 cup canned beans with 1½ cups water, ½ cup chopped onion, 1 clove minced garlic, and 2 teaspoons ground cumin, covered, 10 minutes. Blend until smooth. Serve garnished with remaining ½ cup beans.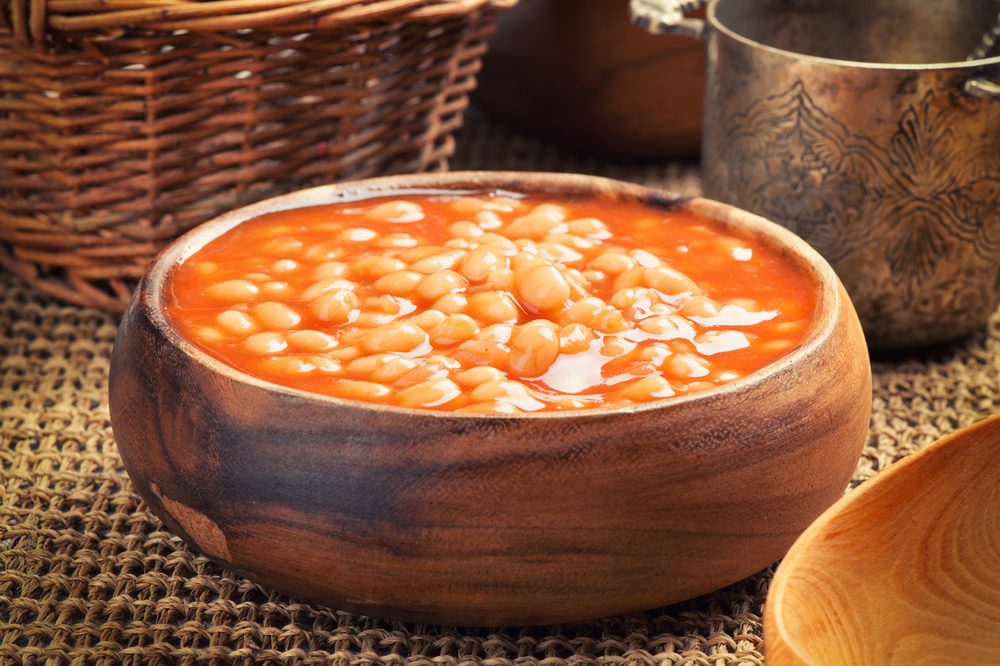 12. Cider Baked Beans
Combine drained beans with 1 cup unsweetened apple cider 1 quartered onion, 1 tsp. mustard, and 1 tsp. tomato paste in an ovenproof baking dish. Bake 30 to 40 minutes at 350˚F or until sauce has thickened. 
13. Cream Sauce 
Blend white beans with enough water or vegetable broth to obtain a saucy, creamy consistency, then use in place of cream and cream sauces in casseroles and pasta dishes. 
14. Beans and Greens 
Steam 1 lb. dark, leafy greens, 1 chopped onion, 2 cloves minced garlic and a good pinch red pepper flakes with 2 cups water or vegetable broth until tender. Stir in beans, and cook until heated through.
15. Meat Substitute 
Got a favorite meat-based recipe you'd like to rework for a whole-foods, plant-based diet? Check out How to Use Beans as a Meat Substitute in Any Recipe.  
More Tasty Recipes to Make with a Can of Beans