Prep-time: /

Ready In:

Makes 9 cups stew + 4 slices toast
Instead of the traditional medley of seafood, our vegan cioppino gets its punchy flavor from a broth infused with fennel, white wine, lemon juice, and plenty of fresh herbs. King oyster mushrooms lend their meaty texture to the stew so you have plenty of plant-based goodness to sink your teeth into. Sweet cherry tomatoes get deliciously tender as everything simmers and add bursts of fragrant flavor with every bite. Chickpeas offer extra heft, while a garnish of celery and fennel leaves tie it all together with a delicious herbal finish. Sop up the broth with crusty whole wheat bread, and you're in business!
Tip: If using white wine in this stew, the alcohol will cook off, leaving its flavor notes behind. You can just as easily use broth in its place.
For more hearty vegan stews, check out these tasty ideas: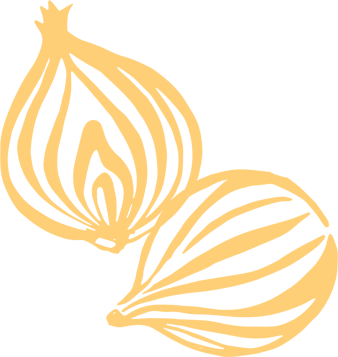 Ingredients
1 lb. fresh king oyster mushrooms and/or regular oyster mushrooms, cut into 1-inch pieces

1 cup chopped onion

1 cup chopped celery (leaves reserved for garnish)

1 bulb fennel, cored and thinly sliced (fronds reserved for garnish)

6 medium cloves garlic, minced

1 cup low-sodium vegetable broth

¼ cup white wine or low-sodium vegetable broth

2 cups cherry tomatoes, halved

1 tablespoon reduced-sodium seafood seasoning (such as Old Bay)

3 15-oz. cans no-salt-added chickpeas, undrained

1 14.5-oz. can no-salt-added diced fire-roasted tomatoes

1 teaspoon chopped fresh thyme

1 bay leaf

1 tablespoon lemon juice

Freshly ground black pepper, to taste

4 slices whole grain baguette, toasted

Lemon wedges
Instructions
Heat an extra-large nonstick skillet over medium-high. Add mushrooms; cook 4 to 5 minutes, stirring occasionally, until mushrooms are lightly browned. Remove from heat.

In a 5- to 6-quart Dutch oven cook onion, celery, fennel, and garlic over medium 5 minutes, stirring occasionally and adding broth, 1 to 2 tablespoons at a time, as needed to prevent sticking. Add wine; cook 4 minutes or until wine has evaporated. Add the remaining broth, the cherry tomatoes, and seafood seasoning. Bring to boiling; reduce heat. Cook, uncovered, over medium 5 minutes or until tomatoes are starting to break down. Add chickpeas, undrained fire-roasted tomatoes, thyme, bay leaf, and browned mushrooms. Bring to boiling; reduce heat to medium- low. Simmer, uncovered, 20 minutes to blend flavors.

Remove bay leaf. Stir in lemon juice. Season with pepper. Serve with toasted baguette slices and lemon wedges. Garnish with celery leaves and/or fennel fronds.