Prep-time: /

Ready In:

Makes 8 stuffed tomatoes
Hollowed-out beefsteak tomatoes make for delicious edible vessels and provide a fresh contrast to the punchy flavors of herbed tabbouleh in this Middle Eastern–inspired snack. Tabbouleh is traditionally made with bulgur, but our quick-and-easy version uses quinoa and whole wheat orzo pasta to create a satisfying mix of grains that soak up the tongue-tingling flavors of mint, parsley, and lemon. Cucumber, avocado, and the scooped-out tomato cores are added to the refreshing mixture and spooned back inside the edible tomato shells. Ideal for serving as a side dish, a party appetizer, or a light lunch, these eye-catching snacks are a tasty and beautiful way to use up the last of tomato season's bounty.
For more tomato-forward recipes, check out these tasty ideas: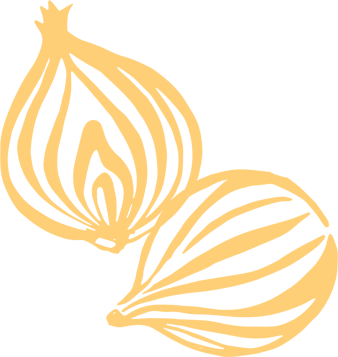 Ingredients
½ cup chopped onion

¼ cup dry quinoa, rinsed and drained

2 cloves garlic, minced

¼ cup dry whole wheat orzo

8 beefsteak tomatoes

1 cup finely chopped cucumber

1 cup finely chopped avocado

½ cup chopped scallions

¼ cup chopped fresh mint

¼ cup chopped fresh parsley

¼ cup lemon juice

Sea salt, to taste

Freshly ground black pepper, to taste
Instructions
In a medium saucepan combine onion, quinoa, garlic, and 1½ cups water. Bring to boiling; reduce heat. Cover and simmer 10 minutes.

Stir in orzo. Cover and simmer 7 to 8 minutes more or until orzo is al dente, stirring occasionally (watch for foaming). If the mixture looks too soupy, uncover pan and cook 1 to 2 minutes more or until excess moisture is nearly gone, stirring constantly. Cover; let cool to room temperature.

Slice tops off tomatoes; core tomatoes. Scoop out the flesh from centers into a fine-mesh sieve set over a bowl, leaving ½-inch tomato shells. Place shells, upside down, on a paper towel-lined tray.

Chop the tomato flesh; discard liquid. In a medium bowl combine the cooled quinoa-orzo stuffing and chopped tomato flesh. Add cucumber, avocado, scallions, mint, parsley, and lemon juice. Season with salt and pepper. Spoon stuffing mixture into tomato shells, mounding as necessary.