Prep-time: /

Ready In:

Makes about 30 smashed potatoes + 3 cups creamed spinach
Elevate your Sunday brunch with these easy and delicious waffle-style smashed potatoes. A smoky tahini sauce complements the crispy taters, which get delightfully crunchy on the outside but stay soft on the inside after going into the waffle press. The savory creamed spinach topping takes this dish to the next level, so be sure to spoon a generous serving of it on top of each golden round. Totally oil-free, this recipe tastes indulgent all while using good-for-you ingredients that will satisfy your weekend cravings.
Tip: Leftover smashed potatoes can be reheated in a 350°F oven for 10 minutes.
For more vegan brunch recipes, check out these tasty ideas: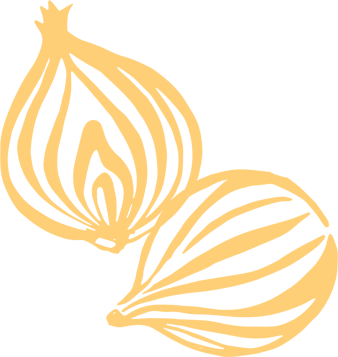 Ingredients
2 lb. baby red or yellow potatoes

1½ cups + 3 tablespoons unsweetened, unflavored plant-based milk

1 tablespoon tahini

1 teaspoon Dijon mustard

½ teaspoon smoked paprika

½ cup chopped onion

½ cup chopped red bell pepper

2 cloves garlic, minced

2 6-oz. package fresh baby spinach

4 teaspoon cornstarch

½ teaspoon dry mustard

Dash cayenne pepper

Sea salt, to taste

Freshly ground black pepper, to taste

Lemon wedges

Hot sauce (optional)
Instructions
Place potatoes in a steamer basket in a large saucepan. Add water to saucepan to just below basket. Bring to boiling. Steam, covered, 15 to 20 minutes or until just tender. Place on a tray and let cool at least 30 minutes. In a large bowl whisk together 3 tablespoons milk, the tahini, Dijon mustard, and paprika. Add potatoes to bowl and toss to coat.

Preheat waffle maker according to manufacturer's directions, using medium-high setting if available. Place 2 or 3 potatoes on each 4-inch grid in waffle maker. Slowly close lid and smash potatoes. Cook 5 to 6 minutes or until crisp and browned. Keep cooked potatoes warm in a 200°F oven while cooking the remaining potatoes. Drizzle any remaining tahini mixture over the cooked potatoes.

Meanwhile, in a large skillet cook onion, bell pepper, and garlic over medium 2 to 3 minutes, stirring occasionally and adding water, 1 to 2 tablespoons at a time, as needed to prevent sticking. Gradually add spinach, cooking just until all spinach is wilted. Drain any excess liquid from the skillet. In a medium bowl whisk together the remaining 1½ cups milk, the cornstarch, dry mustard, and cayenne pepper. Add to skillet; cook until sauce is thickened and bubbly, stirring occasionally. Cook and stir 1 minute more. Season with salt and black pepper.

Spoon creamed spinach over smashed potatoes. Serve with lemon wedges and, if desired, hot sauce.