Prep-time: /

Ready In:

Makes 11 cups
Fresh tarragon and quick-pickled radishes add lip-smacking flavor to this saucy vegan mac and cheese recipe. Tender red potatoes form the base of the dairy-free white cheddar cheese sauce while nutritional yeast, garlic, and cayenne pepper punch up the wow factor. Toss freshly cooked bow-tie pasta (or any other whole grain noodle of your choice) with the savory sauce, and then stir in some chopped asparagus spears to elevate the garden-to-table flavor profile. Juicy peas and tangy red onion contribute to the springtime palette, but feel free to add in any other seasonal veggies that you enjoy. To reheat leftover pasta, stir 1–2 tablespoons of water and/or extra sauce into the pasta and reheat in a pot on the stove until the sauce becomes creamy again and everything is warmed through.
For more vegan mac and cheese recipes, check out these tasty ideas: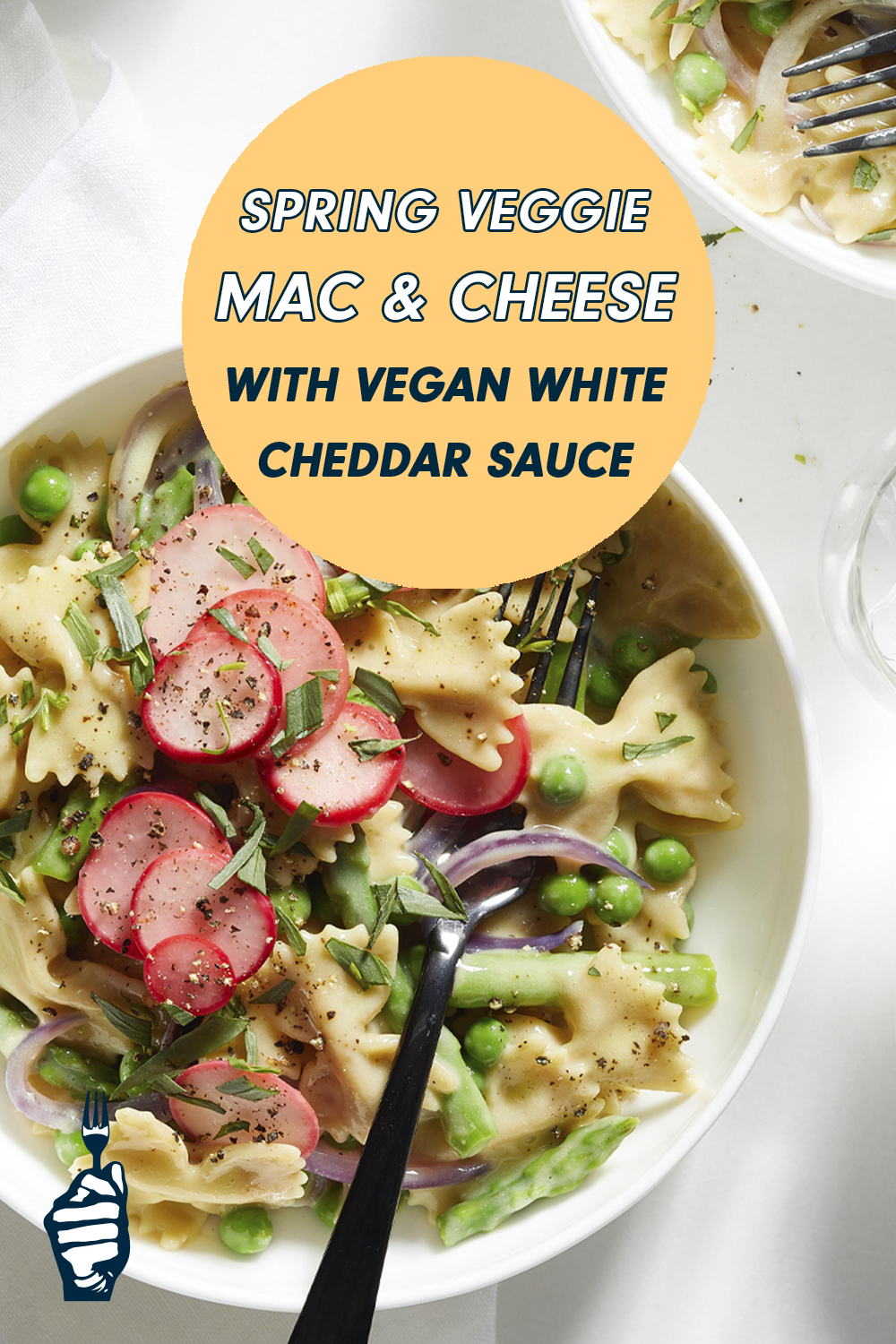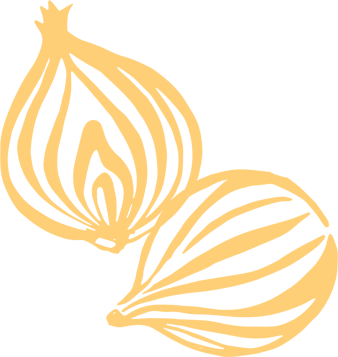 Ingredients
WHITE MAC AND CHEESE SAUCE
½ lb. red potatoes, peeled and coarsely chopped (3 cups)

1 cup unsweetened, unflavored plant-based milk

6 tablespoons nutritional yeast

1½ teaspoons lemon juice

1 clove garlic, minced

Pinch cayenne pepper

Sea salt, to taste
PASTA
¼ cup apple cider vinegar

1 teaspoon pure maple syrup

1 cup sliced radishes

1 clove garlic, thinly sliced

12 oz. dry whole wheat or brown rice bow-tie (farfalle) pasta

1 lb. asparagus spears, trimmed and cut into 2-inch pieces

2 cups shelled English peas

1 small red onion, cut into wedges

Sea salt, to taste

Freshly ground black pepper, to taste

Chopped fresh tarragon
Instructions
For White Mac and Cheese Sauce, place potatoes in a steamer basket in a large saucepan. Add water to saucepan to just below basket. Bring to boiling. Steam, covered, 8 to 10 minutes or until very tender. Transfer potatoes to a blender; cool. Add the next five ingredients (through cayenne pepper). Cover and blend just until smooth. Season with salt. Transfer sauce to a saucepan; heat until thickened and warmed through.

For the pasta, in a small saucepan bring vinegar and maple syrup to boiling. Remove from heat. Stir in radishes and garlic; cover and set aside.

Prepare pasta according to package directions. Reserve 1 cup pasta cooking water. Drain pasta; return to pot. Add White Mac and Cheese Sauce; toss to coat. Add pasta cooking water a little at a time if needed to make creamy.

Meanwhile, place asparagus, peas, and onion in a steamer basket in a large saucepan. Add water to saucepan to just below basket. Bring to boiling. Steam, covered, 4 to 6 minutes or until just tender.

Add asparagus mixture to pasta mixture; toss to combine. Season with salt and pepper. Using a slotted spoon, top mac and cheese with radishes. Sprinkle with tarragon.