Prep-time: /

Ready In:

Makes 8 pancakes + ⅓ cup sauce
Savory scallion pancakes are a popular street food in both Korea and China. Their crisp-on-the-outside and chewy-on-the-inside texture is great for sinking your teeth into, and the fresh, tangy aroma of scallions complements the subtly salty batter. While the traditional version of this recipe calls for frying the pancakes, our oil-free version cooks them on a nonstick griddle so you get all the satisfying flavors of this popular snack without the added fat. They're totally tasty on their own, but we love dipping them in a jazzed-up soy sauce that features spicy gochugaru (Korean pepper flakes) and toasted sesame seeds. These vegan scallion pancakes are perfect rolled up and packed in your child's lunchbox for a tasty school day snack.
For more vegan Korean-inspired recipes, check out these tasty ideas: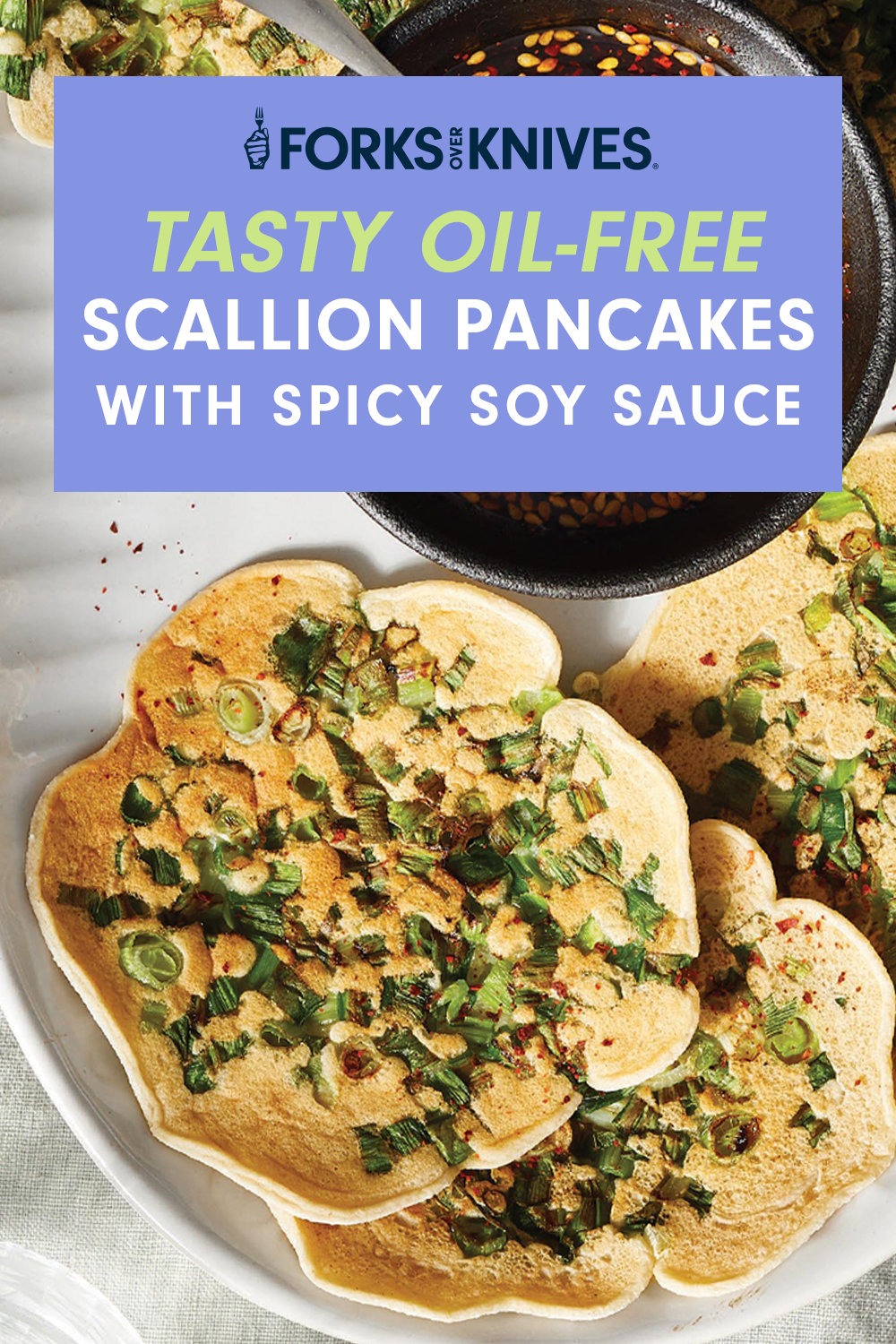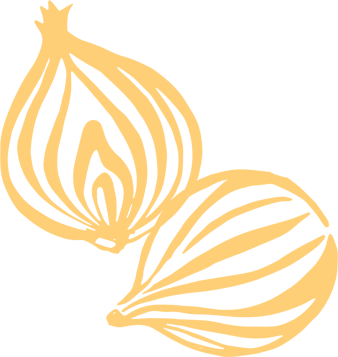 Ingredients
2 tablespoons unseasoned rice vinegar

2 tablespoons low-sodium vegetable broth

1 tablespoon reduced-sodium tamari or soy sauce

½ teaspoon gochugaru (Korean pepper flakes)

½ teaspoon toasted sesame seeds

½ cup all-purpose flour

½ cup brown rice flour

3 tablespoons arrowroot powder

1½ teaspoons regular or sodium-free baking powder

1 teaspoon pure cane sugar

2 teaspoons white miso

2 cups thinly sliced red and green spring onions or scallions
Instructions
For sauce, in a bowl combine the first five ingredients (through sesame seeds).

For batter, in a bowl whisk together the next five ingredients (through sugar). Whisk miso into 1 cup room-temperature water. Whisk miso mixture into flour mixture.

Heat a nonstick griddle over medium. Using ¼ cup onions per pancake, arrange onions in circles on griddle; flatten with a spatula. Pour batter evenly over each circle. Cook 2 to 3 minutes or until tops are bubbly and bottoms are browned. Carefully turn pancakes over. Cook 2 to 3 minutes more or until browned. Serve pancakes with sauce.