The first meal of the day has long been touted as the most important one. But fueling your brain and your body with a home-cooked breakfast can be challenging when you're half-awake and rushing out the door. We asked a few plant-based pros about their easy go-to breakfast recipes to inspire you to start your day with a wholesome choice.
Hash Browns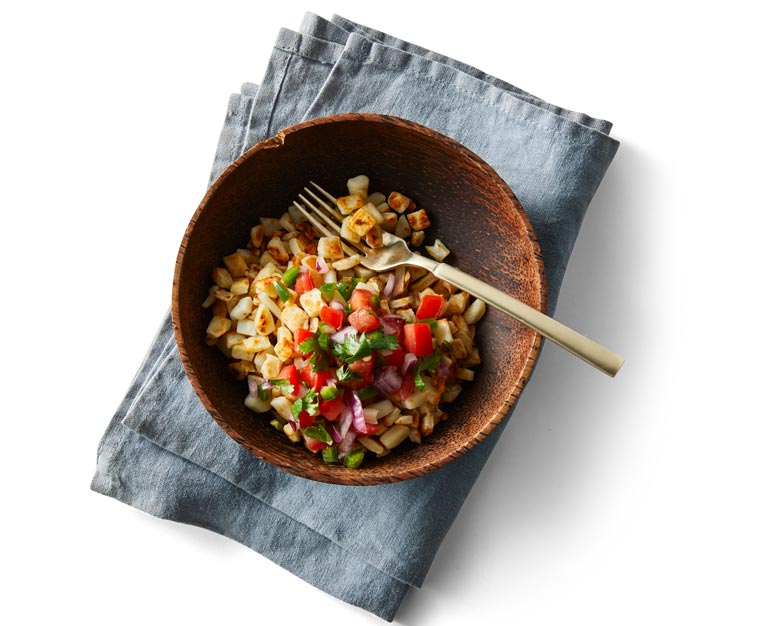 "My two favorite breakfasts are easy: oatmeal and hash browns. The great thing about both of these breakfasts is their versatility—by changing the toppings, I can have a completely different meal. Bananas, blueberries, a little brown sugar, and plant milk are my favorite toppings for my morning oatmeal. For hash browns, I cook them on a nonstick pan (no oil, of course) and enjoy them with fresh salsa I make with tomatoes, onion, jalapeño, cilantro, garlic, and lime." —Heather McDougall, CEO, The McDougall Program
Breakfast Beans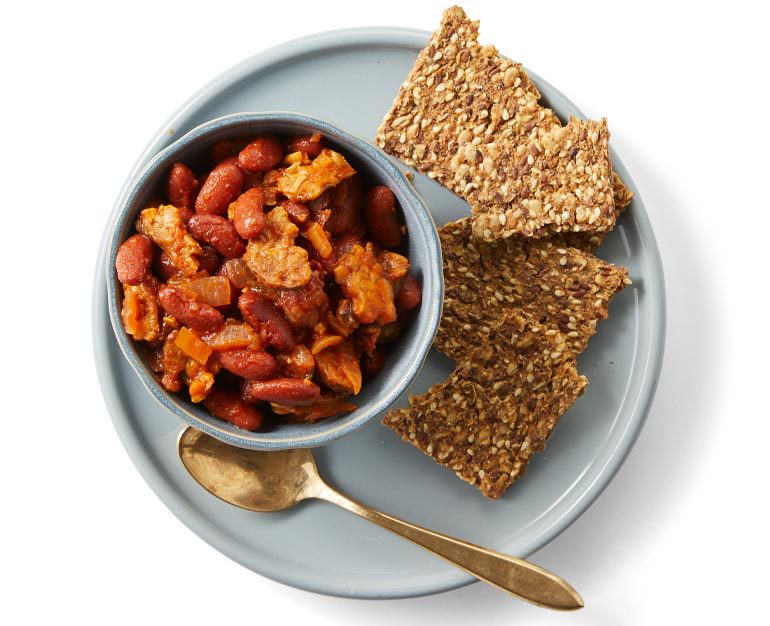 "I love breakfast beans. Chop half of a yellow onion and sauté it in a saucepan over medium heat. Add 3 strips of tempeh bacon and cook until brown, breaking them up a bit. Add ¾ cup vegetable broth, ½ cup tomato sauce, 1 tablespoon maple syrup, and a 15-ounce can of beans (black, pinto, or kidney), rinsed and drained. Stir occasionally for 10 minutes and season to taste. Turn off the heat and let the beans thicken in the pot for about 15 minutes. Enjoy over toast or rice." —Cleodia Martinez, author of Ay Sus!: Whole Food Plant-Based Global Filipino Cuisine.
Fruits & Applesauce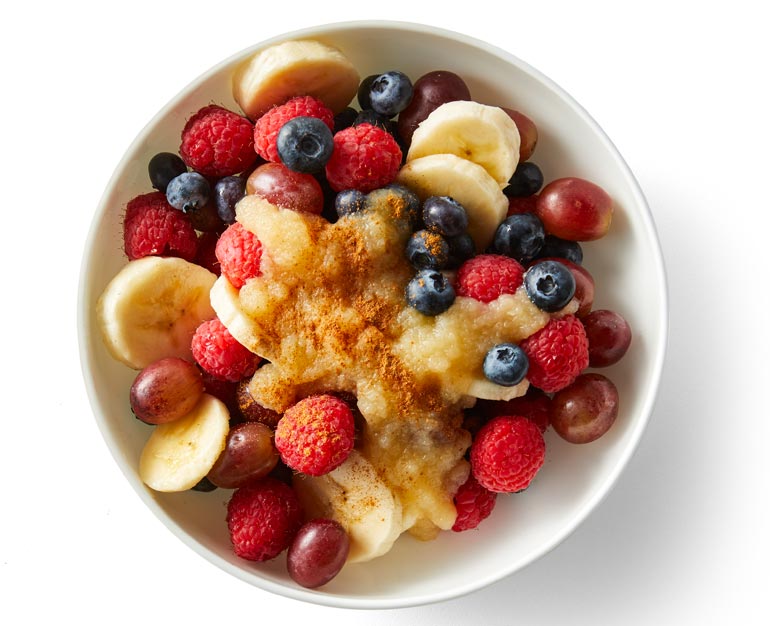 "If it's just another day working from home, I usually eat fruit for breakfast, which is typically a couple of bananas; handfuls of raspberries, blueberries, or grapes; and some applesauce. Being vitamin-, mineral-, and antioxidant-rich, as well as energy- producing and hydrating, fruit is my preferred breakfast food to eat on its own or to add to another meal, like oats, potatoes, or cereal." —Robert Cheeke, bodybuilder, founder of Vegan Bodybuilding, and coauthor of The Plant-Based Athlete
Overnight Oats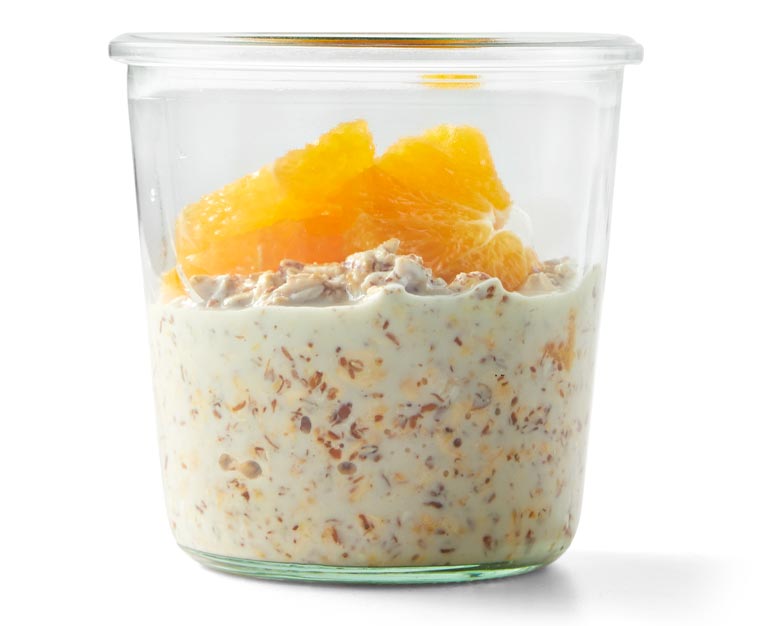 "I simply mix together a 1:2 ratio of oats to dairy-free milk with about a tablespoon of ground flaxseed (per serving) and let it sit overnight. In the morning, I add fresh, seasonal fruit." —Ashley Madden, CHNC, B(Sc)Pharm, ACPR, author of The Plant-Based Cookbook
Avocado Toast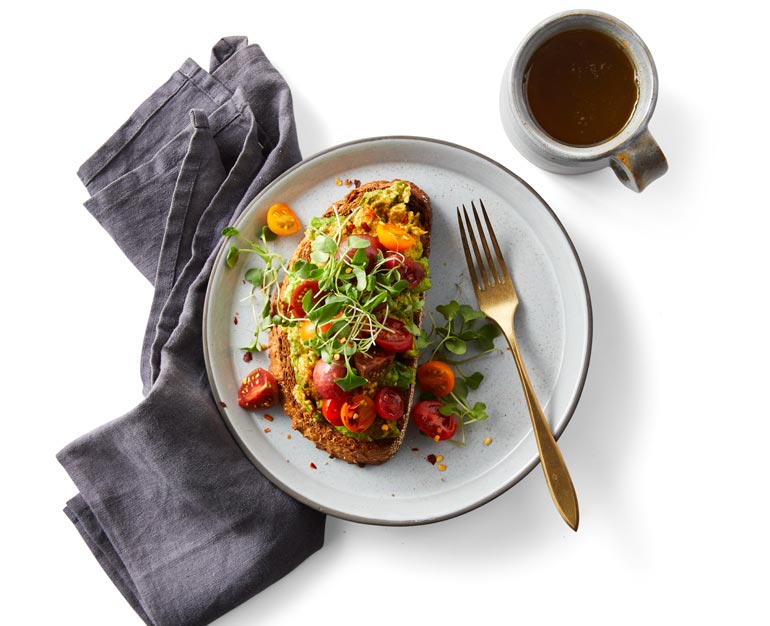 "You can never go wrong with avocado toast, in my opinion. An avocado has 5 grams of fiber, not to mention healthy fats, protein, and vitamins. Toast up some whole grain sourdough and put a drizzle of balsamic vinegar on it. Scoop some avocado onto the toast and mash it down. Add the toppings of your choice. For me, that's garlic, cayenne pepper, red pepper flakes, smoked paprika, a little sea salt, and black pepper. Many times, I'll add a few slices of fresh heirloom tomato or a little mound of home-grown broccoli sprouts." —Will Bulsiewicz, MD, MSCI, board-certified gastroenterologist and author of Fiber Fueled
Giant Smoothie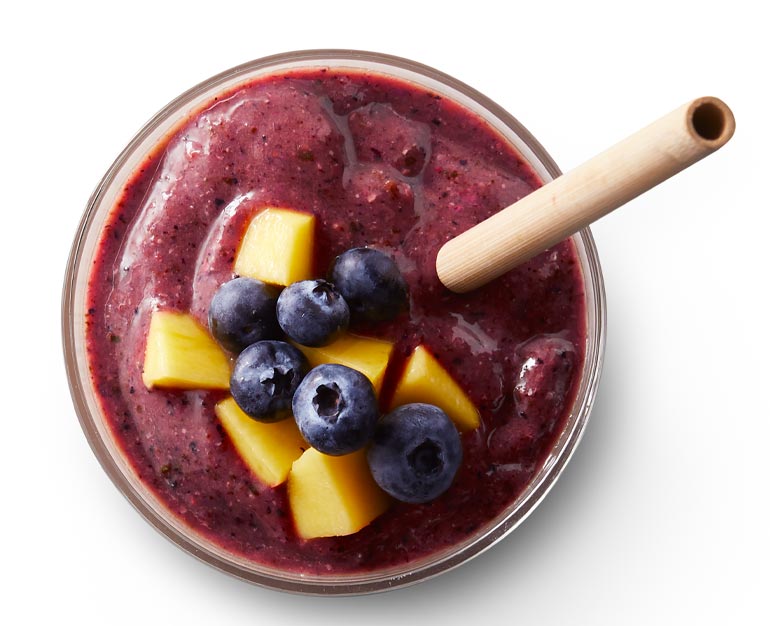 "My typical breakfast when I'm trying to maintain weight or during periods of normal training is a giant smoothie: 2 ripe bananas, 1 cup frozen mixed berries, 1 cup frozen mango, a big handful or two of baby kale, 2 tablespoons ground flaxseed, 2 tablespoons raw walnuts, and 2 to 3 cups water, depending on desired consistency. Blend all ingredients in a high-speed blender until smooth. This makes enough for one giant smoothie to sip all morning long, or two normal-size smoothies." —Matt Frazier, ultrarunner, founder of No-Meat Athlete, and coauthor of The Plant-Based Athlete