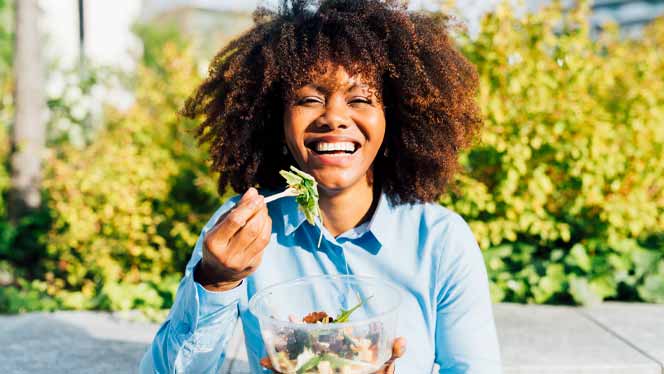 New Study Confirms Plant-Based Diet Can Promote Type 2 Diabetes Remission
Adopting a whole-food, plant-based diet can help people with Type 2 diabetes achieve remission or significantly decrease their reliance on medication, according to a new study published in the American Journal of Lifestyle Medicine. Researchers analyzed the health records of 59 Type 2 diabetes patients who were treated at a cardiac wellness clinic where they received support in implementing a WFPB diet as part of a lifestyle treatment plan.
The shift in diet garnered several significant results: 22 of the patients (37%) achieved total remission, while the number of patients who needed to use glucose-lowering medications dropped from 40 to 29. Additionally, the number of insulin prescriptions within the group fell from 4 to 1 after the changes in diet were made.
"The two key characteristics of WFPB diets that support Type 2 diabetes remission are lower total energy and lower total fat, which lead to reduced energy intake," says Micaela Karlsen, PhD, senior director of research for the American College of Lifestyle Medicine and a lead researcher on the study.
The concept of eating low energy density foods—that is, foods with a low calorie count—is a popular and proven method for long-term weight loss. This approach allows a person to eat a relatively large volume of food without gaining weight because the ingredients aren't highly caloric and are often filled with hunger-busting properties such as fiber. In a 2020 statement, the American College of Lifestyle Medicine elaborated on how this technique can support Type 2 diabetes remission by saying that "the three factors of decreasing fat, increasing fruits and vegetables, and increasing water content have been shown to decrease caloric content," which supports healthy blood sugar levels. Eating a WFPB diet naturally includes many low energy density foods, making it a prime lifestyle choice for people battling diabetes.
This new study adds to a growing body of research that supports using a WFPB diet to prevent, halt, or even reverse the negative health effects of Type 2 diabetes. A 2021 study which looked at data from nearly 42,000 Seventh-day Adventists (many of whom are vegetarian or vegan) discovered that vegans within that group had a 62% decreased risk of developing diabetes compared to the meat eaters. More recently, a 2023 study from the Harvard T.H. Chan School of Public Health found that a WFPB diet decreased the likelihood of premature death in Type 2 diabetes patients.
The CDC reports that more than 37 million Americans have diabetes (about 1 in 10), and Type 2 diabetes makes up 90–95% of those cases. While medications are a major component of Type 2 diabetes care, growing research supports the evidence that lifestyle interventions—including a WFPB diet, exercise, decreased substance use, and proper sleep—can have similarly significant health outcomes as pharmaceutical interventions.
"We need to do more research to see if there are differences in remission rates among different populations," says Karlsen. "But we do know that behaviors like a low-fat, whole food, plant-predominant lifestyle and moderate exercise have positive benefits for blood glucose, and are likely to help everyone."
To learn more about a whole-food, plant-based diet, visit our Plant-Based Primer. For meal-planning support, check out Forks Meal Planner, FOK's easy weekly meal-planning tool to keep you on a healthy plant-based path.
Free Download
Free 5-day meal plan!
Get a taste for healthy, fuss-free meal planning with this free five-day meal plan from Forks Meal Planner!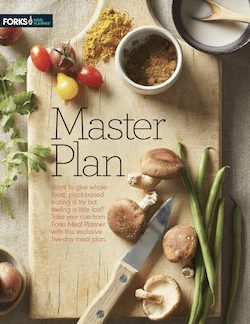 About the Author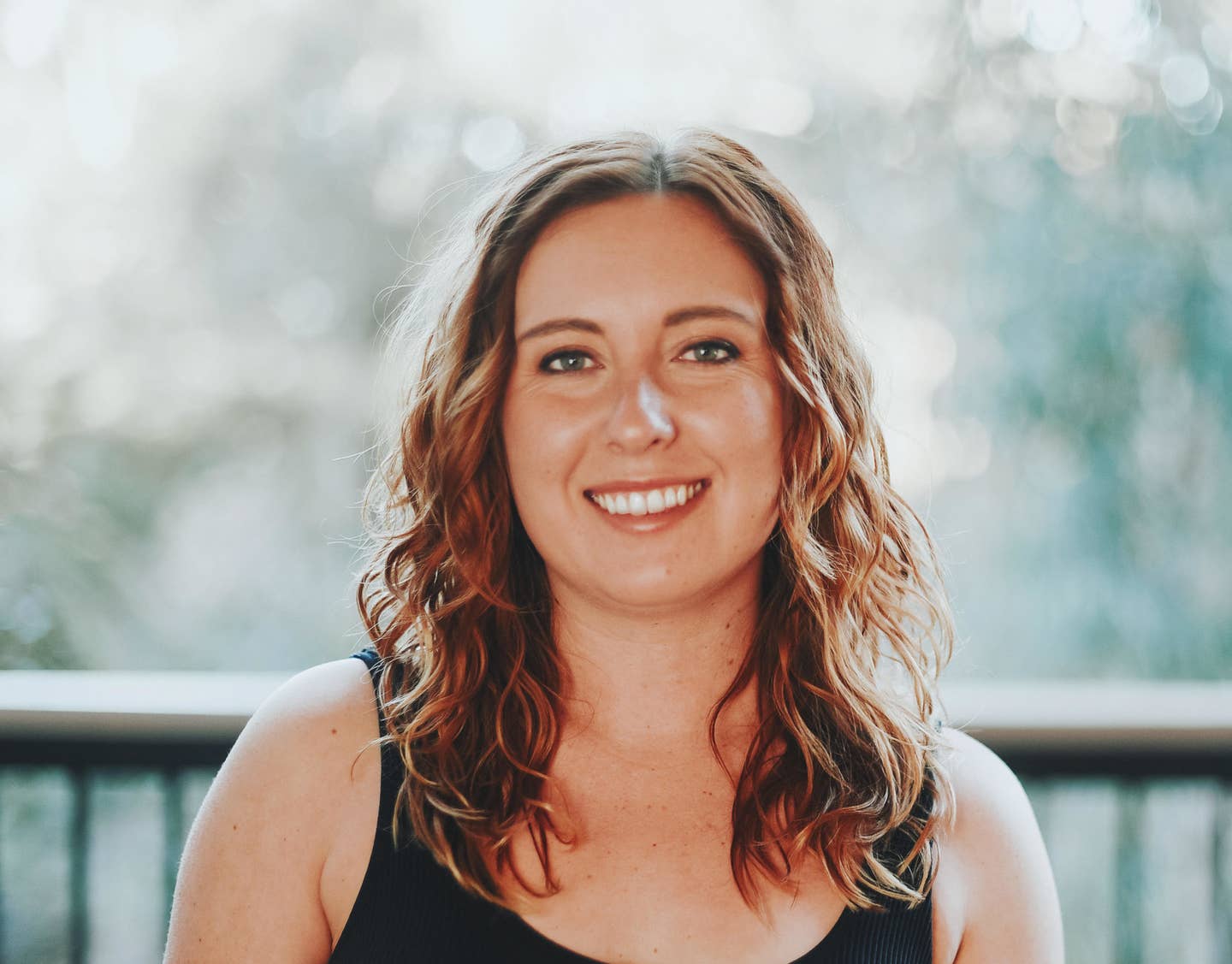 About the Author
Megan Edwards
Megan Edwards is a staff writer and content producer for Forks Over Knives. She is also a certified RYT-500 yoga teacher who is passionate about cultivating holistic wellness through plant-based eating, mindful movement, and meditation. With a background in journalism and marketing, she supports both the online presence and quarterly print magazine for Forks Over Knives.
See More from this Author
Join our mailing list
Get free recipes and the latest info on living a happy, healthy plant-based lifestyle.