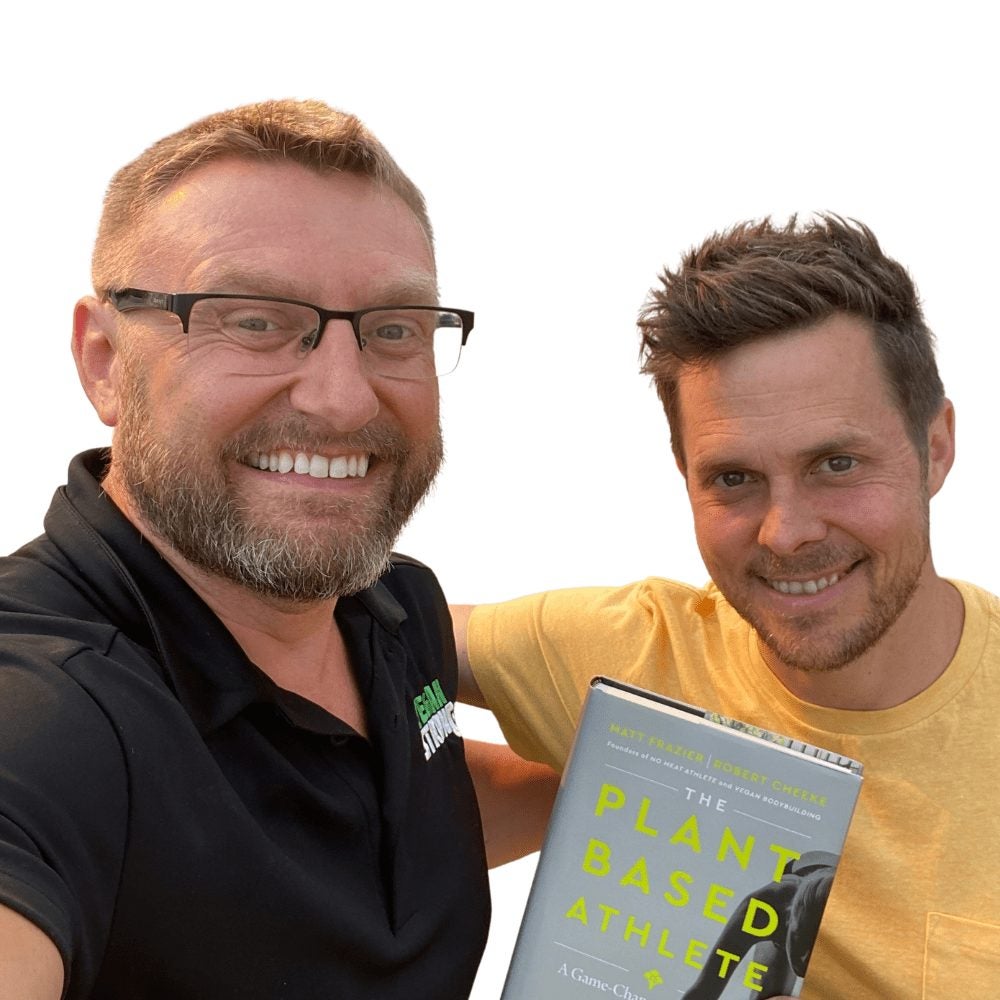 Webinar
The Truth About Protein and Other Secrets of Plant-Based Athletes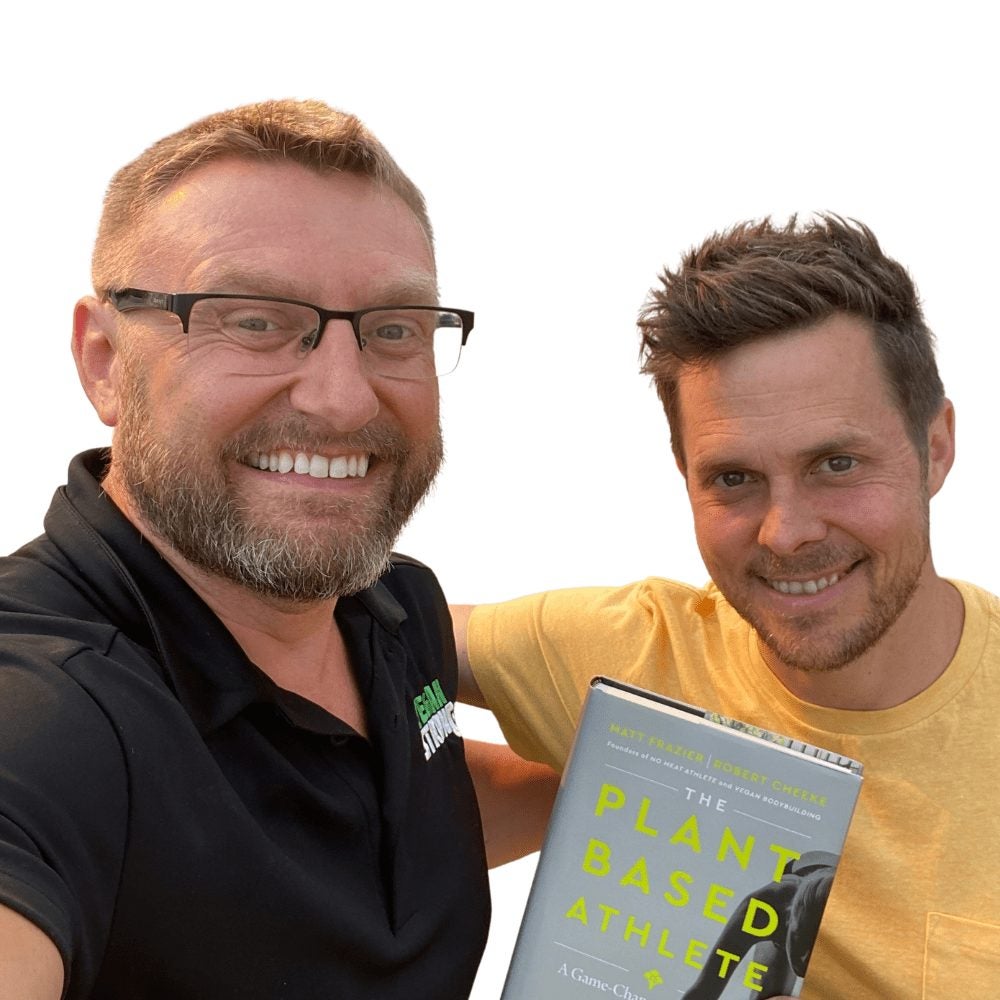 Presented by Robert Cheeke & Matt Frazier
Replay coming soon!
How do plant-based athletes eat for peak energy, performance, and recovery—and what can the rest of us learn from their experience?
Competitive athletes Robert Cheeke and Matt Frazier, co-authors of The Plant-Based Athlete, are living proof that the human body doesn't need meat, eggs, or dairy to be strong. In this free Forks Over Knives webinar, Cheeke and Frazier will answer audience questions and discuss how a consciously calibrated plant-based diet offers the best possible recovery times, injury prevention, and restorative sleep, allowing athletes—and anyone who is active—to train more effectively with better results.
In this live presentation, you will learn:
What plant-based athletes really eat—including popular meals and recipes
How to determine what your calorie needs are and understand the calorie density of foods
How much protein an active person should consume on a plant-based diet
The scoop on supplements
Common misconceptions about plant-based athletes
ROBERT CHEEKE & MATT FRAZIER
Robert Cheeke grew up on a farm in Corvallis, Oregon, where he adopted a vegan lifestyle in 1995 at age 15. In addition to co-authoring  The Plant-Based Athlete, he is the author of Vegan Bodybuilding & Fitness, Shred It!, and Plant-Based Muscle. Often referred to as the godfather of vegan bodybuilding, Cheeke tours the world sharing his story of transformation from a skinny farm kid to a two-time natural bodybuilding champion. He is a multisport athlete and entrepreneur, the founder and president of the online community Vegan Bodybuilding & Fitness, and a regular contributor to No Meat Athlete, Forks Over Knives, and Vegan Strong. Robert lives in Colorado with his wife and two rescued Chihuahuas.
Matt Frazier is a vegan ultramarathoner, author, and entrepreneur, best known as the founder of the No Meat Athlete movement and host of the No Meat Athlete Radio podcast. He is a co-author of The Plant-Based Athlete, and his book The No Meat Athlete Cookbook was named a Sports Illustrated Best Health and Wellness Book of 2017. Frazier's first book was No Meat Athlete: Run on Plants and Discover Your Fittest, Fastest, Happiest Self. Matt lives in Charlotte, North Carolina, with his wife, two plant-based athlete kids, and rescued dog and cat.