Prep-time: /

Ready In:

Makes 13 cups
Fresh ginger, cinnamon, and coriander deliver unforgettable flavor in this creamy carrot soup. Instead of using dairy or oil to achieve its velvety texture, this dish simmers potatoes and chickpeas with the spiced carrots and blitzes them with an immersion blender to release their creamy, hearty properties. Unsweetened beverage-style coconut milk (which you can find next to other plant-based milks in the refrigerator aisle) and lime juice add a decadent mouthfeel to the soup and heighten its Thai-inspired flavor profile when combined with all the warming spices. Each serving is topped with crisp snap peas and a crack of black pepper for a vibrant plant-based meal that will leave you licking the bowl.
For more creamy vegan soup recipes, check out these tasty ideas: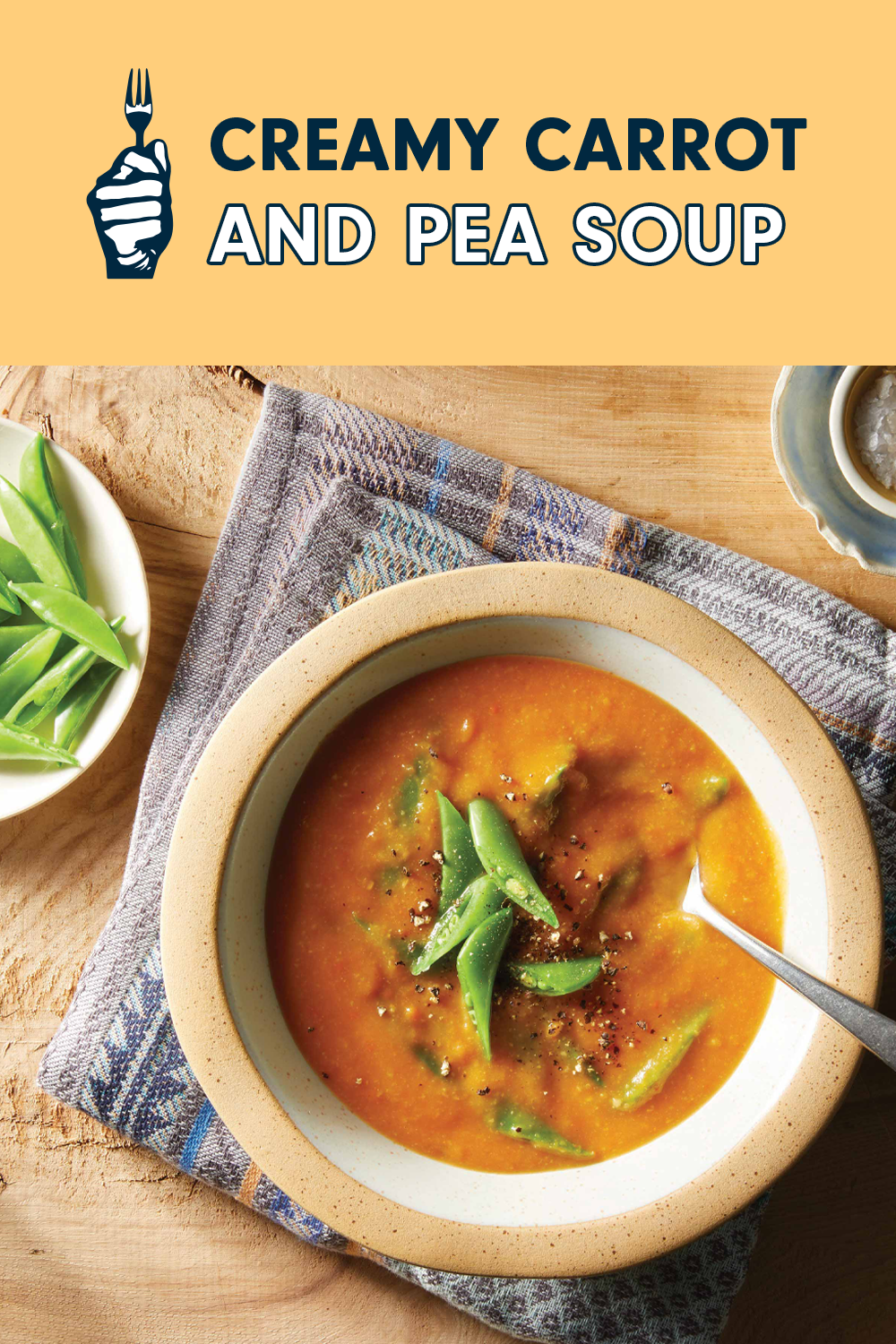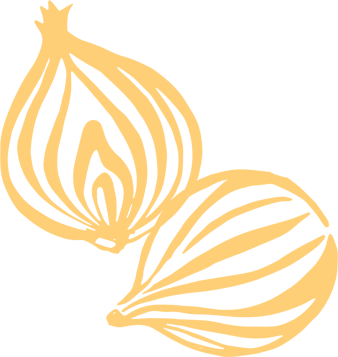 Ingredients
2 cups chopped onion

3 cloves garlic, minced

3 cups chopped carrots

1 tablespoon grated fresh ginger

1 32-oz. package low-sodium vegetable broth

3 cups chopped peeled Yukon gold potatoes

1 teaspoon ground coriander

Dash ground cinnamon

2 15-oz. cans no-salt-added chickpeas, rinsed and drained (3 cups)

2 cups unsweetened coconut milk beverage (do not use canned)

2 tablespoons lime juice

Sea salt, to taste

Freshly ground black pepper, to taste

2 cups fresh sugar snap peas, halved
Instructions
In a large pot cook onion and garlic over medium 5 minutes, stirring occasionally and adding water, 1 to 2 tablespoons at a time, as needed to prevent sticking. Add carrots and ginger; cook 3 to 4 minutes, adding water, 1 to 2 tablespoons at a time, as needed to prevent sticking. Do not let the ginger burn.

Add vegetable broth, potatoes, coriander, and cinnamon. Bring to boiling; reduce heat. Cover and simmer 15 to 20 minutes or until potatoes are very tender.

Add chickpeas. Remove from heat. Using an immersion blender, puree soup until very smooth. (Or transfer in batches to a blender; cover and blend until smooth. Return to pot.) Stir in coconut milk; simmer 5 minutes. Add lime juice. Season with salt and pepper.

Place sugar snap peas in a steamer basket in a large saucepan. Add water to saucepan to just below basket. Bring to boiling. Steam, covered, 1 to 2 minutes or just until tender. Add to soup, reserving a few to garnish servings.