Prep-time: /

Ready In:

Makes 18 knishes
While they may take a bit of prep work, these savory spinach knishes are well worth the effort. The crisp golden brown parcels contain a delicious filling of spinach, mushrooms, and sun-dried tomatoes that's infused with the peppery aroma of fresh parsley. Silken tofu is the secret ingredient that ties everything together and brings dairy-free creaminess to the veggie medley. Combined with the homemade dough that uses three different types of flour to deliver a unique nutty flavor, these adorable dumplings have the wow factor you want when serving up fancy finger food at your next party. They taste best when enjoyed warm and served alongside spicy mustard and vegan sour cream.
For more vegan finger food recipes, check out these tasty ideas: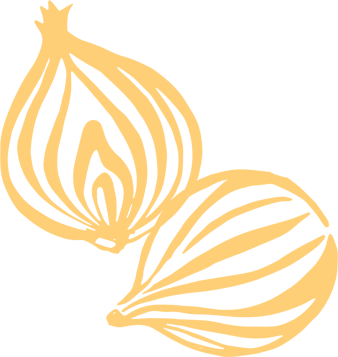 Ingredients
1½ cups unbleached all-purpose flour, plus more for dusting

1½ cups potato flour

⅓ cup almond flour

1½ teaspoons baking powder

¾ teaspoon sea salt

¾ cup sparkling water

4 oz. fresh mushrooms, thinly sliced (2 cups)

1 small onion, finely chopped (1 cup)

3 cloves garlic, minced

4 cups fresh spinach, chopped

2 tablespoons chopped sun-dried tomatoes (not oil-packed)

2 tablespoons whole wheat flour

1 cup crumbled silken-style firm tofu (7 oz.)

⅛ teaspoon freshly ground black pepper

¼ cup finely chopped fresh parsley
Instructions
In a large mixing bowl stir together the first four ingredients (through baking powder) and ½ teaspoon salt. Stir in sparkling water just until a spongy dough forms. Cover with a clean cloth. Let stand for 10 minutes.

For filling, in a large skillet cook mushrooms, onion, and garlic over medium 10 minutes or until vegetables are tender and any excess moisture has cooked off, stirring occasionally. Add spinach and sun-dried tomatoes. Cook 2 to 4 minutes more or until spinach wilts. Stir in the 2 tablespoons whole wheat flour; cook and stir 1 minute more or until flour adheres to vegetables. Stir in tofu, salt, pepper, and parsley. Let cool completely.

Preheat oven to 350°F. Line a large baking sheet with parchment paper.

To assemble knishes, divide dough into 18 equal pieces. To do this, first divide dough into two equal pieces. Then divide each of those into thirds to make six pieces. Finally, divide each of those pieces into thirds to make 18 total.

Dust a large cutting board with all-purpose flour. Using a rolling pin, roll one piece of dough to a 3-inch square. Place 1½ tablespoons filling in center of dough square. Fold two adjacent corners inward over the filling, and pinch their edges together, starting at the outside and working up toward the center until sealed. Take another corner and fold it inward toward the center, sealing it with the adjoining edge. Repeat with the last corner. This will create a square pocket that resembles a closed pinwheel. Place on the prepared baking sheet. Repeat with remaining dough pieces and filling.

Bake 40 to 45 minutes or until golden brown. Serve warm.