Prep-time: /

Ready In:

Makes 3 cups citrus + 1⅔ cups whipped cream
Supreming citrus (aka cutting away all the peel and pith so you just have the juicy segments) elevates ordinary fruit into something special. This bright and inviting dessert simmers oranges, grapefruit, and lemon wedges in a vanilla-scented poaching liquid to highlight their natural flavors and create a melt-in-your-mouth texture. An airy whipped cream made from aquafaba and naturally sweetened with maple syrup makes for a luxurious topping while chopped hazelnuts add a tasty crunch. Serve this pretty dessert in glass bowls or cocktail glasses to showcase all the eye-catching colors.
Tip: To create orange peel strips for the garnish, use a vegetable peeler to remove the peel of an orange without including any of the bitter white pith. Cut strips into shorter, very thin strips.
For more fruity desserts, check out these tasty ideas: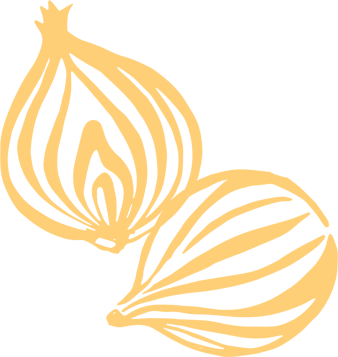 Ingredients
4 cups assorted citrus supremes or thick slices (grapefruit, blood orange, navel orange, Cara Cara orange, and/or Meyer lemon)

1 cup orange juice, strained to remove pulp

½ cup apple juice

½ of a vanilla bean pod, split

4 thin orange peel strips

¼ cup chopped toasted hazelnuts
Instructions
To make citrus supremes, slice off the top and bottom of citrus fruit. Place fruit flat side down on a cutting board. Slice off the skin and bitter white pith from top to bottom. Holding the fruit over a bowl, slide a knife between a section and membrane. At the core, turn the knife and cut between the other side of the section and the membrane. The supreme will drop into the bowl. Repeat to remove all supremes. If juice is desired, squeeze membranes to release any juice.

In a medium saucepan combine orange juice, apple juice, and vanilla bean pod. Bring to boiling. Boil 8 minutes or until reduced to 1 cup. Remove and discard vanilla bean pod. Add citrus supremes, half at a time, stirring gently to coat. Simmer gently 1 to 2 minutes or until heated through. Using a slotted spoon, transfer citrus to a shallow dish. Cover and chill at least 1 hour or until cold.

Add orange peel strips to poaching liquid. Simmer 2 to 3 minutes or until tender and glazed. Using a slotted spoon, remove strips from liquid.

Top chilled citrus with Aquafaba Whipped Cream , hazelnuts, and glazed orange peel.