Prep-time: /

Ready In:

Makes 10 pupusas
Native to El Salvador, pupusas are delicious stuffed corn pockets that are browned to crispy perfection on a stovetop griddle. These vegan pupusas are filled with a blend of spinach and a savory potato-based "cheese" sauce (separate recipe here) that will have you licking your fingers for every last drop. Served with a side of traditional pickled cabbage slaw known as curtido, these irresistible corn flatbreads are perfect for a quick and satisfying meal. We've got lots more delicious healthy vegan dinner recipes for you to enjoy!
Tip: Look for low-sodium, oil-free salsa at the grocery store, or make your own using our 20-minute recipe.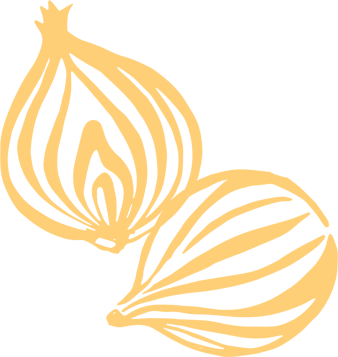 Ingredients
1 10-oz. package frozen chopped spinach

¾ cup Potato "Cheese" Sauce

1 tablespoon finely chopped fresh jalapeño chile pepper

2 cloves garlic, minced

¼ cup + 1 teaspoon fresh lime juice

1 teaspoon dried Mexican oregano, crushed

Sea salt, to taste

2 cups shredded red cabbage

½ cup shredded carrot

1 small yellow onion, thinly sliced

¼ cup white wine vinegar

2 cups masa harina

Oil-free salsa, for serving
Instructions
Place spinach in a strainer; run hot water over spinach to thaw. Press spinach with the back of a spoon to remove as much excess liquid as possible. Transfer spinach to a large bowl. Add the Cheese Sauce, garlic, 1 teaspoon of the lime juice, the oregano, and salt. Mix well.

For Red Cabbage Slaw, in a bowl combine red cabbage, carrot, onion, white wine vinegar, the remaining lime juice, and ¼ cup water. Season to taste with sea salt. Set aside.

In another bowl combine masa harina with 2 cups of warm water. Stir with a rubber spatula or your hands to form a ball. Divide dough into ten ¼-cup portions.

To assemble, roll one portion of dough into a ball. Press into the center of the ball and stretch sides to widen the impression. Spoon a heaping tablespoon of spinach mixture into the center of the dough. Fold edges of dough around filling and roll into a ball. Repeat with remaining dough and spinach mixture. Pat each ball into a patty about ½-inch thick.

Brush patties with water. Cook on a nonstick griddle or skillet over medium-low about 7 minutes or until edges and top start to appear dry and underside is nicely browned. Turn patties over; cook 5 to 7 minutes more to brown the second side. Transfer to a platter. (You may have to cook pupusas in batches.) Serve with salsa and Red Cabbage Slaw.