Prep-time: /

Ready In:

Makes 8 cups
A nice entrée for a Sunday dinner, this dish will fill your kitchen with mouthwatering Mediterranean aromas as it bakes. Gigantes plaki is a classic Greek dish that uses large lima beans, tomatoes, and a handful of other simple ingredients to create a rich and warming produce-packed stew. The giant beans are set to soak overnight so they get nice and plump, while an herb-infused tomato sauce simmers on the stovetop. Combine both elements in a casserole dish, bake, and serve alongside crusty whole wheat bread or a leafy green salad for an easy and unforgettable meal.
Tip: If you don't have time to soak and cook dried lima beans, substitute two 15-oz. cans of butter beans (another name for large lima beans).
For more vegan Greek recipes, check out these tasty ideas: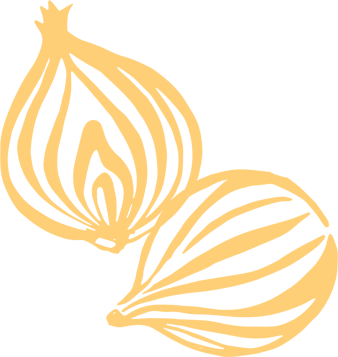 Ingredients
1 cup dry large lima beans (8 oz.)

1 cup chopped onion

1 28-oz. can no-salt-added diced tomatoes, undrained

2 cloves garlic, minced

1 tablespoon chopped fresh oregano

¼ teaspoon sea salt

¼ teaspoon freshly ground black pepper

Fresh basil (optional)
Instructions
Place beans in a bowl. Add enough water to cover beans by 3 inches. Soak overnight. (Beans will double or triple in size.)

Drain soaked beans; rinse and drain again. Place beans in a medium saucepan. Add enough water to cover beans by 2 inches. Bring to boiling; reduce heat. Simmer, uncovered, 50 to 70 minutes or until beans are tender but not falling apart. Drain.

In a large saucepan cook onion, covered, over medium-high 7 minutes or until onion starts to brown around the edges, stirring occasionally and adding water, 1 to 2 tablespoons at a time, as needed to prevent sticking. Stir in tomatoes, garlic, oregano, and 3 cups water. Bring to boiling; reduce heat. Simmer, uncovered, 30 minutes or until thickened, skimming off and discarding any foam that rises to the surface.

Preheat oven to 350°F. Fold beans into tomato sauce; stir in salt and pepper. Spoon mixture into a 2-quart baking dish. Cover with foil. Bake 1 hour. Remove foil; bake 10 to 15 minutes more or until hot and bubbly. Garnish with fresh basil (if using).