Prep-time: /

Ready In:

Makes 8 waffles + 4 cups salad + 1 cup sauce
These chickpea-based waffles taste like a lighter version of falafel and get beautifully crispy on the outside but stay tender on the inside. The batter incorporates riced broccoli, plenty of fresh herbs, and hearty couscous so every bite is balanced with nourishing, plant-based goodness. A fresh tomato salad featuring crisp cucumbers and zesty red onion rounds out the Mediterranean flavor profile. Drizzle everything with a simple tahini sauce, and you have a winning dinner that comes together in just 30 minutes.
Tip: Keep waffles warm in a 250°F oven while you assemble the tomato salad.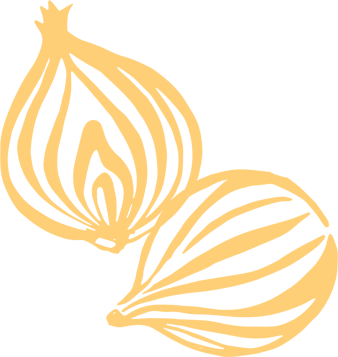 Ingredients
1 15-oz. can chickpeas (1½ cups)

1 cup riced broccoli

1 cup coarsely chopped onion

½ cup fresh parsley leaves

2 tablespoons lemon juice

9 cloves garlic, minced

½ cup dry couscous

½ cup whole wheat flour

¼ cup flaxseed meal

5 teaspoons ground coriander

5 teaspoons ground cumin

2 teaspoons regular or sodium-free baking powder

2 teaspoons ground turmeric

¾ teaspoon sea salt

¼ teaspoon freshly ground black pepper

2 cups chopped romaine lettuce

2 cups chopped tomatoes

1 cup chopped cucumber

½ cup chopped red onion

2 tablespoons chopped fresh mint

1 recipe Tahini Sauce
Instructions
Preheat waffle maker according to manufacturer's directions, using medium-low setting if available.

Drain chickpeas, reserving ½ cup of chickpea liquid (aquafaba). Rinse and drain chickpeas. In a large bowl mash chickpeas until crumbly. Add the next five ingredients (through garlic); mix well.

In a separate bowl stir together the next nine ingredients (through pepper). Add to chickpea mixture with the reserved ½ cup aquafaba and 1½ cups water; mix well. The batter will be thick, not pourable. Let batter stand 10 minutes.

To bake waffles, spoon ½ cup batter in waffle maker, spreading to ¼-inch thick. Close lid; bake 4 minutes. If the lid lifts easily after 4 minutes, the waffle is ready. If not, cook 30 seconds more. Using a wooden chopstick or silicone spatula, remove waffle and place on a wire rack.* Repeat with the remaining batter.

For salad, in a large bowl combine lettuce, tomatoes, cucumber, red onion, and mint. Add ¼ cup of the Tahini Sauce; toss to coat.

Serve waffles topped with salad. Serve the remaining Tahini Sauce on the side. Serve immediately.