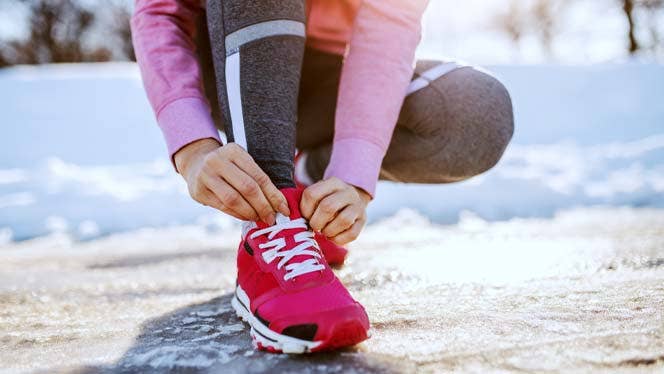 How Plant-Based Experts Stay Fit All Winter Long (No Gym Membership Required)
As the nights grow longer and the weather gets colder it can be tempting to skip the gym in favor of spending an evening binge-watching movies from the comfort of your couch. Maintaining a steady fitness routine throughout the winter months will not only fend off winter (and holiday) weight gain, but it can also boost your mental health and fight off depression.
Seasonal Affective Disorder—also known as SAD—is a type of depression that occurs during winter and can lead to fatigue, weight gain, irritability, and social isolation. Women are four times more likely to experience it than men, and the farther north you live increases the likelihood of developing SAD. While light therapy is the most common form of treating SAD, exercising in the sun (particularly in the morning hours) may offer an extra boost of protection against the winter blues. Remember, regular exercise is a great way to fend off depression because it reduces the level of stress hormones, such as cortisol, in your system while increasing endorphins, which are natural mood boosters. Combining the physiological benefits of a workout with the SAD-fighting powers of sunlight can help your spirits stay high all winter long.
We asked some of our favorite plant-based pros for their best winter fitness tips to help you stay motivated during the chillier months. Take a look at their expert insights for some much-needed inspiration, and then get your body moving!
Chase the Sun
"I usually try to walk twice a day, morning and evening. I have seen more sunsets during the winter than I ever did before! On the morning walk, I stop at a local park that has an outdoor exercise space and do some planks, push-ups, and other strength training. It's motivating to be around other people and I've discovered I like doing these exercises a lot more when I'm outside compared to when I was doing them indoors at a gym."—Michelle McMacken, MD, FACP, DIPABLM, executive director of Nutrition and Lifestyle Medicine at NYC Health + Hospitals
Get Spinning
"I strap on my spin shoes and saddle up on my Peloton. Race me! We will stay in shape together. My username is GrapeTang. See you on the leaderboard!"—Robert Ostfeld, MD, MSc, FACC, preventive cardiologist in New York City
Create a Morning Routine
"To me, physical fitness doesn't change because the weather around us has changed. It's more about developing habits and routines than it is about special equipment and gadgets. Try doing some push-ups, crunches, squats, lunges, or planks as soon as you wake up in the morning. If you can make some form of exercise routine, it can become a daily habit, just like brushing your teeth." —Robert Cheeke, bodybuilder and author of SHRED IT!
Build a Bumpin' Playlist
"Regular exercise is a powerful way to boost your gut health, and these three things are helping me enhance both my muscles and my microbes: an exercise ball, my Bowflex adjustable dumbbells, and some great music. Exercise is a simple concept; we just need to move our body (cardio) and work against gravity (weight-bearing). Fire up some great music and just go to town on push-ups, crunches, curls, and burpees." —Will Bulsiewicz, MD, MSCI, gastroenterologist and author of Fiber Fueled
Embrace What Feels Fun
"Staying active in the winter months is all about finding activities you really enjoy—sometimes I don't feel like going running bundled up in my hat, gloves, and a winter coat, but I really enjoy active walks in addition to sledding with my kids, ice skating, and snowboarding. I also try to stand up as much as possible while working, and I make sure to take stretching breaks throughout the day to keep moving inside."—Micaela Karlson, PHD, MSPH, author or A Plant-Based Life and contributor to Forks Over Knives: The Plant-Based Way to Health
Try a Slower Pace
"Although we see countless gym and fitness challenges in the new year, the energetics of winter call us to pull back and conserve our strength. It's the most yin time of year, so it's helpful to moderate exercise routines and include more restorative practices such as yoga. Of course movement is still beneficial, and my daily routine includes fascial release through engaged stretching."—Dreena Burton, author of six plant-based cookbooks including Dreena's Kind Kitchen: 100+ Whole-Foods Vegan Recipes to Enjoy Every Day
Turn Cardio Into a TV Treat
"Stream your shows while doing cardio. My trick to an easy 30 minutes on the elliptical machine is that I save that time for watching my favorite TV shows and movies. I streamed the entire series of White Lotus while exercising...45 minutes would fly by! It's also really fun to have adventure-type shows to watch while working out. The Amazing Race, Welcome to Earth, and Living on the Edge are all shows about pushing your limits which is really motivating for getting that heart rate pumping!"—Katie Simmons, plant-based chef
Free Download
Free 5-day meal plan!
Get a taste for healthy, fuss-free meal planning with this free five-day meal plan from Forks Meal Planner!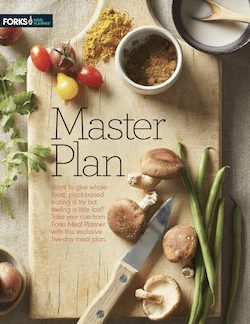 About the Author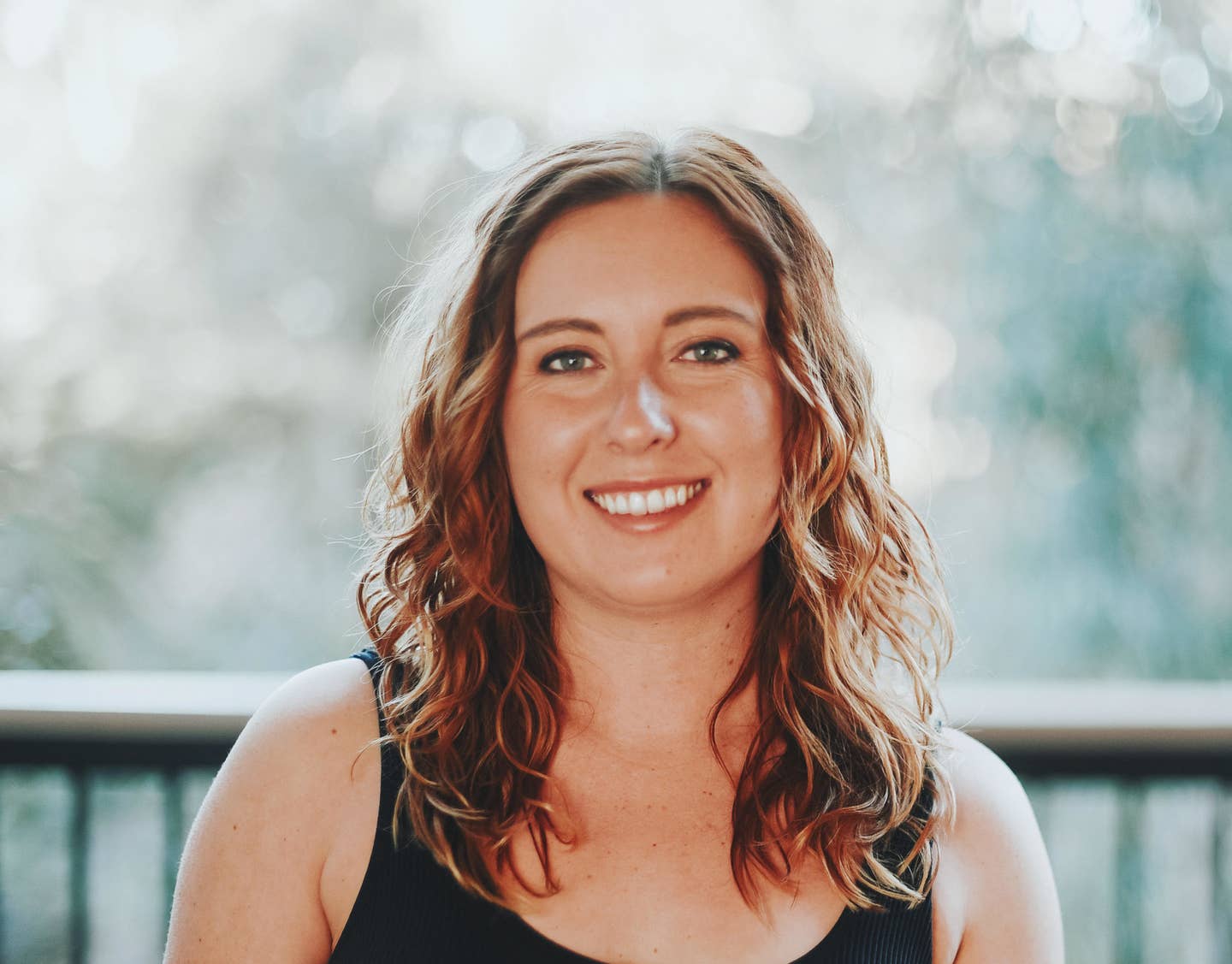 About the Author
Megan Edwards
Megan Edwards is a staff writer and content producer for Forks Over Knives. She is also a certified RYT-500 yoga teacher who is passionate about cultivating holistic wellness through plant-based eating, mindful movement, and meditation. With a background in journalism and marketing, she supports both the online presence and quarterly print magazine for Forks Over Knives.
See More from this Author
Join our mailing list
Get free recipes and the latest info on living a happy, healthy plant-based lifestyle.