Hospital meals have long centered on meat, dairy, and highly processed foods—standard American diet fare that has been linked to obesity and a range of chronic diseases, from Type 2 diabetes to heart disease. New York City is working to change that. Earlier this year, the city's public hospitals began serving plant-based meals as the default for inpatient lunches; now, they're rolling out the same approach for dinner.
Administrators from NYC Health + Hospitals, the largest municipal health care system in the nation, say that the shift is motivated by a growing recognition of the importance of nutrition in preventing and reversing disease. "Nutritious, healthy food should be available wherever New Yorkers are, but especially in institutions that are meant to restore health," says Ashwin Vasan, ScM, MD, PhD, commissioner of the city's Department of Health and Mental Hygiene.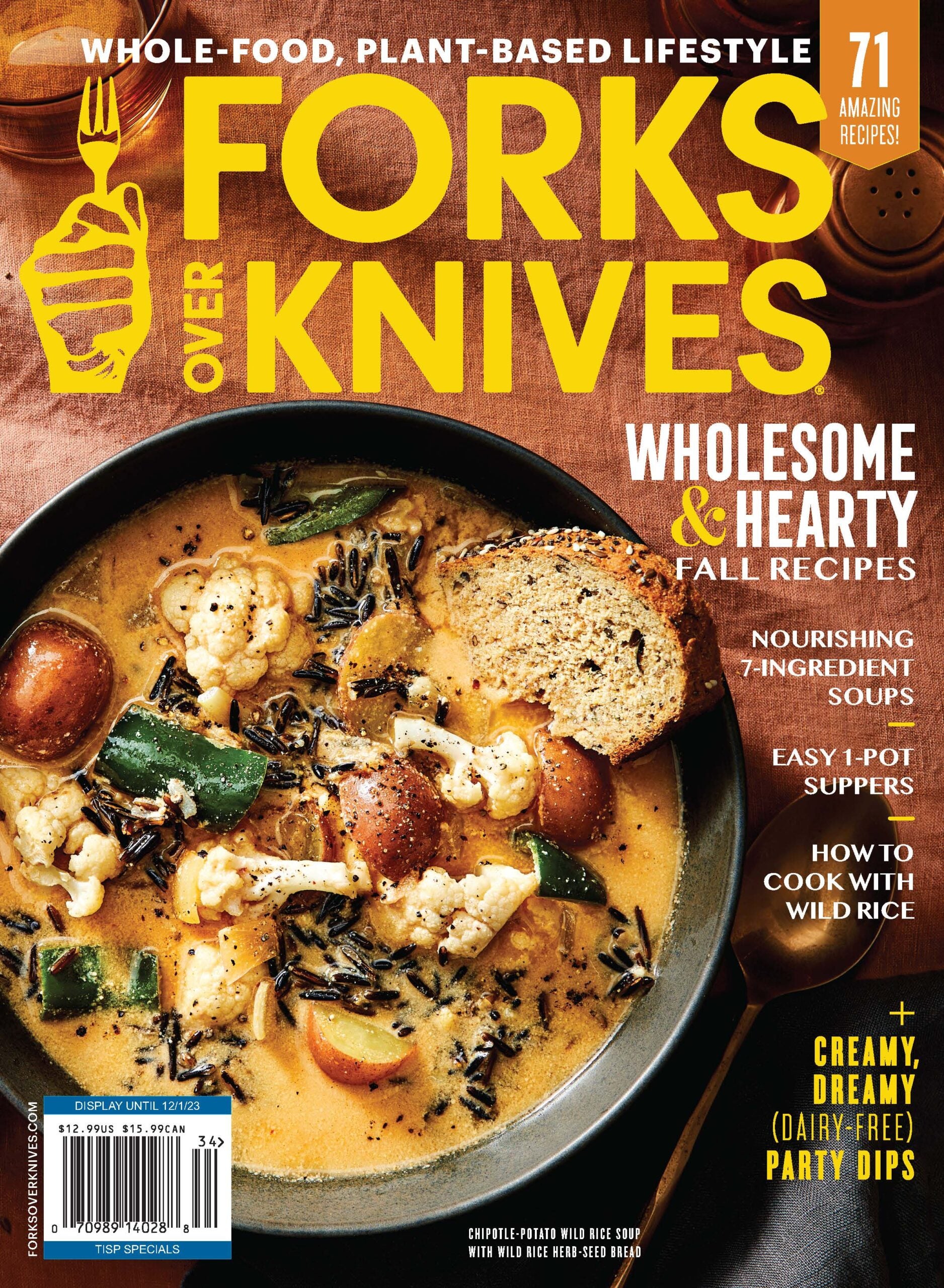 The Fall 2023
Magazine Is Here!
Our gorgeous "bookazine" features expert tips, inspiration, & comforting recipes for fall.
While patients can opt for non-plant-based meals, NYC H+H reports that since rolling out the lunches this year, a majority of patients have stuck with the plant-based default and have been satisfied with the meals. The new dinner policy is already in place at three sites—Lincoln, Metropolitan, and Woodhull—with plans to bring it to its other eight sites in the coming months.
'It Starts With Us'
All hospitals, public and private, in New York State have been required by state law to make vegan options available at every meal since December 2020. By making plant-based not just an option but the default for the roughly 3 million meals served for lunch and dinner annually at public hospitals, New York City hopes to model healthier eating habits that patients can take home with them. "It starts with us, and we must lead by example," says Vasan.
New York City Mayor Eric Adams says he believes the move will "further [cement] New York City as a leader in preventive medicine." Since reversing his own Type 2 diabetes after adopting a whole-food, plant-based diet in 2016, Adams has championed a number of public-sector initiatives aimed at making healthy eating more accessible to New Yorkers, including bringing Meatless Mondays and Vegan Fridays to NYC public schools.
Earlier this year, NYC H+H expanded its Plant-Based Lifestyle Medicine Program to facilities in all five boroughs, offering New Yorkers comprehensive support for adopting a plant-based diet and making other lifestyle changes known to improve cardiometabolic health.
"Across the city, we are striving to make the healthy choice the easier choice," says Kate MacKenzie, the mayor's executive director of food policy. "As we continue to broaden the administration's goal of ensuring access to delicious and nutritious meals for all New Yorkers, the implementation and expansion of this program highlight how city facilities can lead on encouraging healthy lifestyle changes."
To learn more about plant-based diets, visit our Plant-Based Primer. For meal-planning support, check out Forks Meal Planner, FOK's easy weekly meal-planning tool to keep you on a healthy plant-based path.