With more than 240,000 cases of breast cancer diagnosed annually in the U.S., it's high time to "beat the drum" and demand improvement in prevention efforts, say members of the Physicians Committee for Responsible Medicine. The health advocacy nonprofit, composed of more than 17,000 physicians, has kicked off more than three dozen "Let's Beat Breast Cancer" rallies across the country throughout September and October, featuring breast cancer survivors, community members, local leaders, and local percussionists.
Just in time for Breast Cancer Awareness Month (October), these events serve as a reminder that 42,000 women and 500 men die of the disease in the U.S. each year. While deaths from the disease have declined over time, breast cancer remains the second-leading cause of cancer death among women (second only to lung cancer). The disease disproportionately affects Black women, whose breast cancer mortality rate is higher than among white women (even though Black women have lower breast cancer incidence rates).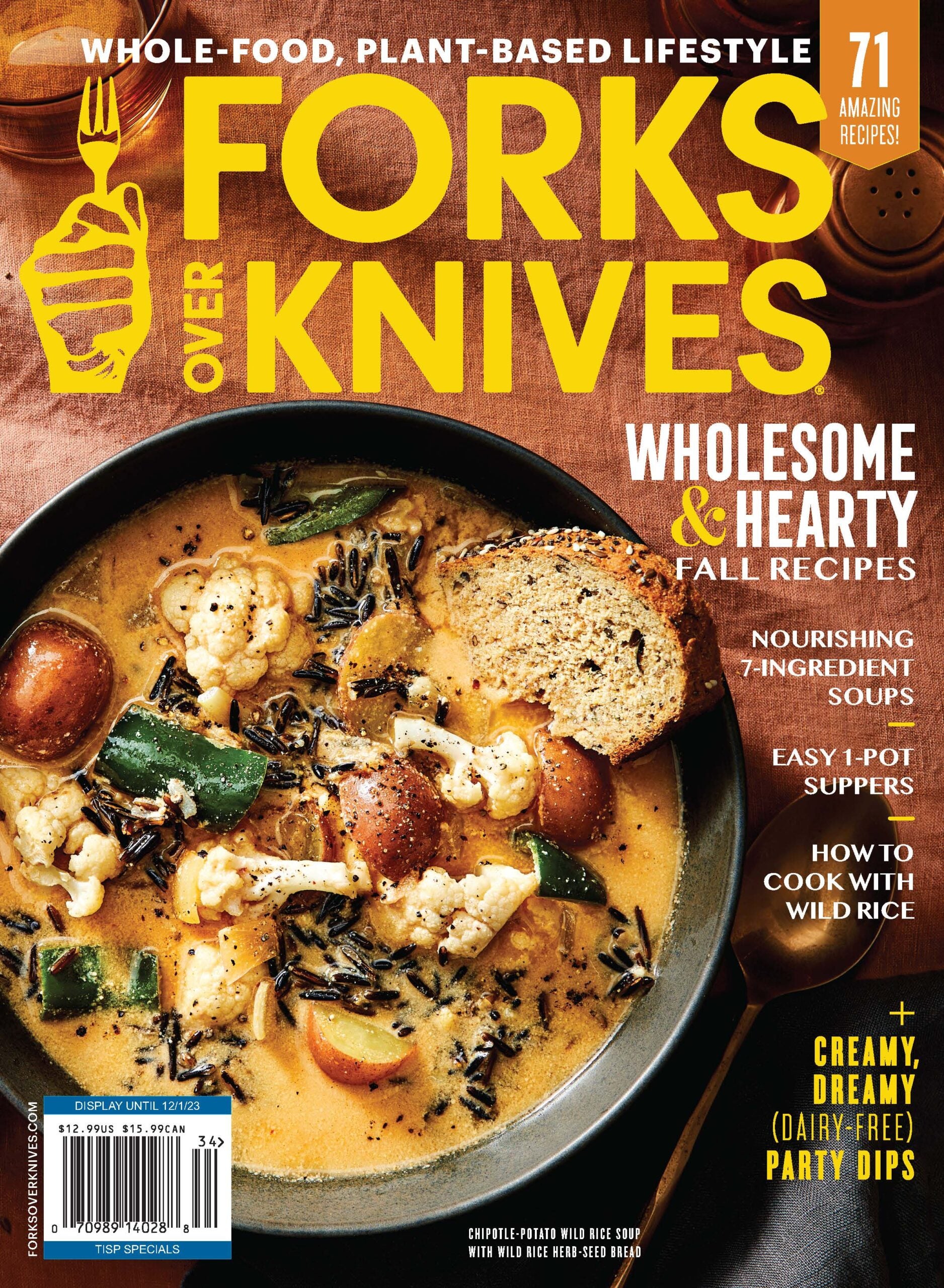 The Fall 2023
Magazine Is Here!
Our gorgeous "bookazine" features expert tips, inspiration, & comforting recipes for fall.
As the drums beat at each rally, PCRM organizers hope to deliver a message of hope, says Vanita Rahman, MD, clinic director at Barnard Medical Center in Washington, D.C.
"[People may feel] that breast cancer maybe is inevitable or it's genetic or if they have a family history, there's not much they can do about it," says Rahman. "They may feel helpless or powerless to prevent it, and we're really hoping that they'll see that there are things we can do."
She and her PCRM colleagues recommend a four-pronged approach to your individual risk: eating a whole-food, plant-based diet; exercising regularly; minimizing alcohol intake; and maintaining a healthy weight.
There's plenty of research to back up these recommendations. One 2019 study associated a diet rich in fruits, vegetables, and whole grains with a 21% reduced risk of death from breast cancer. Another, involving 51,928 women enrolled in the Black Women's Health Study, found a link between increased vegetable consumption and lower risk of estrogen receptor-negative/progesterone receptor-negative breast cancer, which is one of the hardest-to-treat forms of the disease. The findings also suggested that higher intakes of cruciferous vegetables, such as broccoli and cabbage, and carotenoid-rich vegetables, such as carrots and other yellow-orange vegetables, may reduce the risk of breast cancer overall.
"There's epidemiological evidence showing that high-fiber foods help decrease the risk of breast cancer," says Rahman, referencing a 2016 study. "Most Americans do not get sufficient fiber in their diet … and fiber is only found in plant foods."
Rally organizer and breast cancer survivor Donna Green-Goodman credits her diet as one reason that she is today, 27 years after her diagnosis, cancer-free. "The diagnosis and poor prognosis made me make some hard decisions," Green-Goodman said. "They were giving me two to five years to live; I decided to go to a whole food, plant-based diet."
Other lifestyle measures play a significant role, as well: Regular exercise, reduced alcohol intake, and weight control could reduce breast cancer risk by about 30%, according to a 2014 position paper published in Breast Cancer Research. The CDC recommends 150 minutes of moderate-intensity physical activity and two days of muscle-strengthening exercises weekly and maintaining a BMI of 18.5 to 24.9. Rahman recommends alcohol be avoided, as even one drink per day can elevate the risk of breast cancer, according to the 2015 results of two prospective U.S. cohort studies.
"Our goal is to really help women feel empowered that there are things they can do right now and continue to do to reduce their risk and to reduce the risks of the women that they care about," says Rahman. "We are not just setting targets. … These are all tools that can help empower us."
Find a Let's Beat Breast Cancer rally to support near you.
Photo courtesy Physicians Committee for Responsible Medicine
To learn more about a whole-food, plant-based diet, visit our Plant-Based Primer. For meal-planning support, check out Forks Meal Planner, FOK's easy weekly meal-planning tool to keep you on a healthy plant-based path.