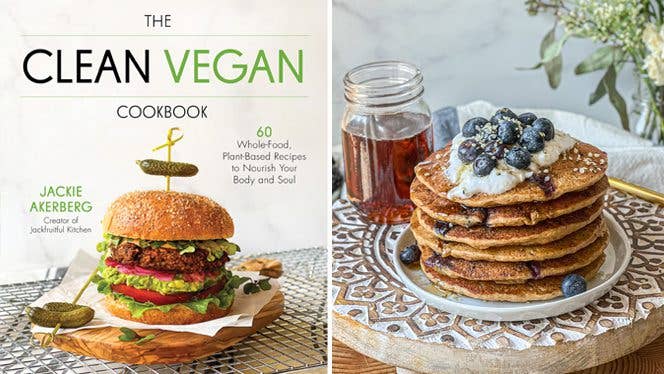 'Clean Vegan' Cookbook Serves Up Gluten-Free Plant-Based Goodness
Despite her Midwestern upbringing, Jackie Akerberg, founder of the blog Jackfruitful, never enjoyed the taste of meat—much to her dad's confusion. "I'd come home from school, and he'd be like, 'OK, now this is the hamburger that's going to get you to change your mind!'" says Akerberg. In 2019, she made the leap from pescatarian to plant-based after she and her husband watched Game Changers. "We decided to go totally vegan for a month and see what happened. After that I thought, 'Well, this is really easy for me, and I feel amazing, so I'm sticking with it.'"
Harnessing a lifelong passion for cooking, Akerberg began whipping up dishes that wowed vegans and omnivores alike. When friends asked her how to recreate the meals, she started writing down the recipes and sharing them, first on Instagram and later on her blog. Now, the Iowa-based recipe developer and photographer is releasing her debut book, The Clean Vegan Cookbook (January 17), which features 60 gluten-free, colorfully photographed vegan recipes that center on whole plant foods. The recipes call for minimal oil, instead leveraging techniques such as water-sautéing. We spoke with Akerberg about the brand-new book, her approach to cooking, and her favorite hack for oil-free salad dressing.
What benefits did you experience that convinced you to stick with a vegan diet?
Previously, I was having a ton of digestive issues, skin issues, bloating, and terrible allergies. [After going vegan], I went from taking allergy medication 365 days a year to now I take it maybe six times a year. I no longer have asthma [symptoms], and I never have breakouts. My digestion is great. It's super easy for me to maintain my weight. Everything from a health perspective that I was dealing with before that was challenging or would keep me from doing things I loved was solved by switching the way I ate. And for that reason it's just been kind of a no-brainer.
Have you always loved to cook?
My parents love to cook, and so I was always in the kitchen with them growing up. They weren't just making meat; they would also make phenomenal salads and pastas and stir-fries, so I grew up with that skill set and passion. Realizing I could cater dishes to be only plants—that was cool.
Where did the name of your blog come from? Are you a big fan of jackfruit?
I never liked chicken or pork, but I love the taste of barbecue sauce, so when I found out you could do a barbecue pulled jackfruit, I immediately wanted to try it. And then I found so many other ways to use it. Also, with my name being Jackie… as you'll find in my book, I'm into food puns.
None of your recipes call for highly processed meat substitutes. Why was it important to you to focus on whole plant foods?
I remember after the very first time I had a Beyond Burger, thinking, "I didn't eat an animal, but I don't feel good." There were periods of time where my husband and I would incorporate those things, but I found that when I would eat them, while it didn't cause digestive issues or allergies as much [as animal products did], I still didn't feel great. I've found that my body just functions and feels its best when I don't have all those processed ingredients.
Why was it important to you to minimize oil in these recipes?
I'm not totally oil-free, but I try to limit oils as much as possible, because they're not necessary and they just weigh me down. I rarely cook with it, and I rarely put it in salad dressings, because you just don't need it.
What's your go-to trick for oil-free salad dressing?
I love tahini. There are a lot of types, and some are bitter. I've found that tahinis that are a little milder, a little runnier—those are a perfect oil substitute for salad dressings. Typically, in dressing recipes, you use a quarter cup of oil, but two tablespoons of runny tahini does the same thing. Sometimes I'll add a little aquafaba. I remembered that when I used to use olive oil in salad dressings, I loved putting them in the blender because it would kind of emulsify and thicken it. And adding aquafaba instead has the same impact. But you have to whisk by hand really aggressively or put it in a blender for 15 seconds.
If you had to pick one recipe from the book for someone who's not yet plant-based, what would it be?
Well, part of the reason I put the [Best Ever Veggie Burger] on the cover is because it's so freaking good. It holds together; you can flip it on the grill. It uses chickpeas instead of black beans, so it's kind of a little bit more neutral in taste. And it has a killer burger sauce.
Who is this book for?
It's for everyone. If you're already vegan, this is going to be, hopefully, 60 of your new favorite recipes that you'll incorporate on a regular basis. If you are vegan but you find yourself eating too many processed ingredients and want to clean that up, this book is for you because it's going to be pretty effortless to make those swaps. And if you are completely new to the vegan world, the book kicks off with a pantry and fridge staple guide. Because I think one of the most intimidating things for people going vegan is, "There are all these products and ingredients I've never heard of! Do I need all of them?" So it outlines them, tells you when you would use them, when you don't need them. And it's for non-vegans, too! I love when I serve people food and they say, "Wait, this is vegan? This doesn't have any refined sugar or oil? How did you make it taste so good?" Every recipe in this book is going to make you say that. And it's going to simplify the concepts of cooking and living this way.
Ready to get started? Check out Forks Meal Planner, FOK's easy weekly meal-planning tool to keep you on a healthy plant-based path. To learn more about a whole-food, plant-based diet, visit our Plant-Based Primer.
Free Download
Free 5-day meal plan!
Get a taste for healthy, fuss-free meal planning with this free five-day meal plan from Forks Meal Planner!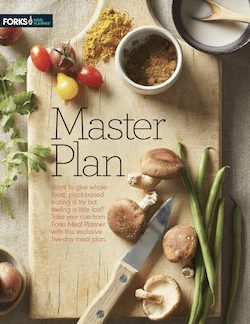 About the Author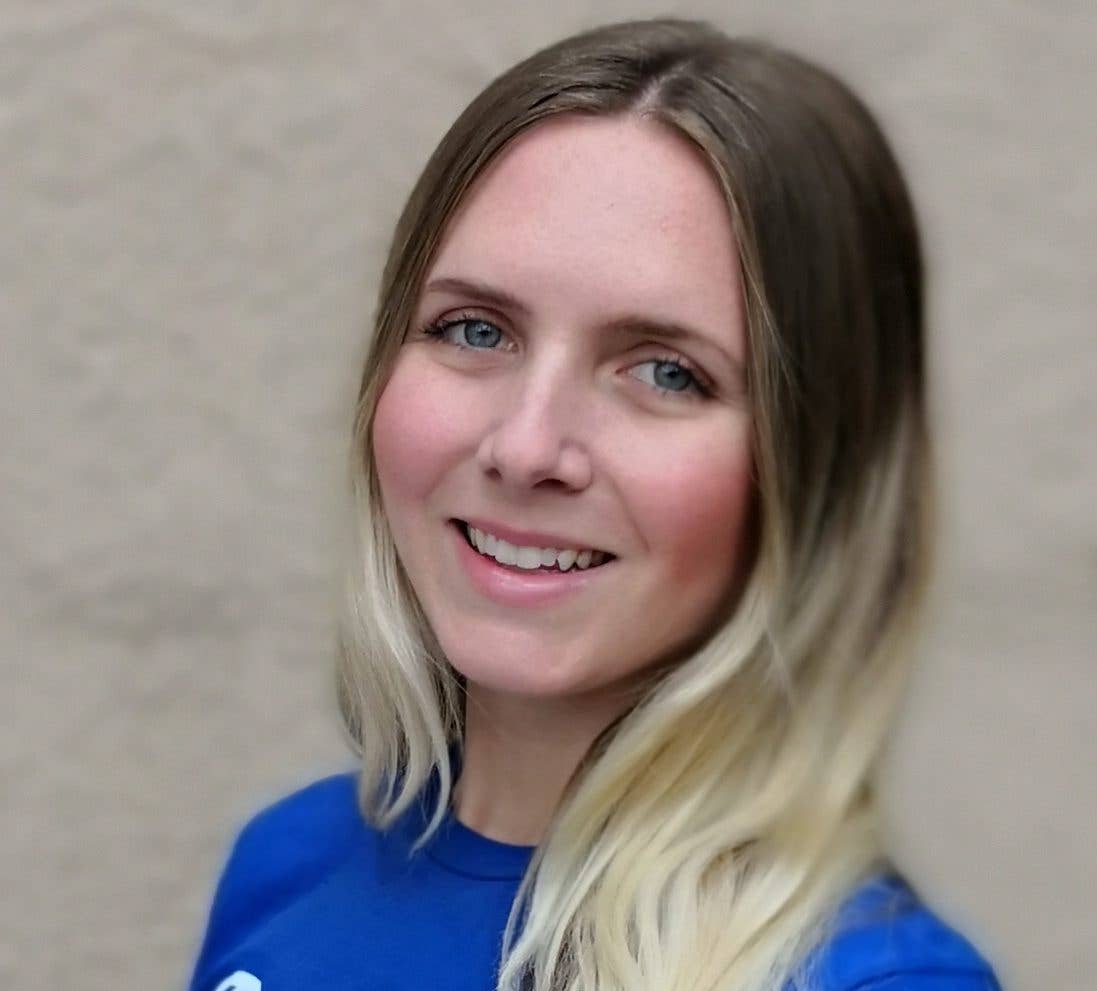 About the Author
Courtney Davison
Courtney Davison is Forks Over Knives' managing editor. A writer and editor on a wide range of subjects, she co-wrote a nationally syndicated advice column from 2016 to 2018 and co-authored the 2018 book
Ask Me Anything: A Year of Advice from Dear Annie
. She is a longtime vegan and in her free time enjoys trying new recipes and spending quality time with her cats. Find her on
LinkedIn
.
See More from this Author
Join our mailing list
Get free recipes and the latest info on living a happy, healthy plant-based lifestyle.