As 2022 comes to a close, we're looking back at our favorite book releases in the plant-based space of the past year. Whether you're seeking guidance on going plant-based or just want to expand your recipe repertoire, these highly rated books are well worth digging into.
Editor's note: FOK may collect a small share of sales from some of the links on this page, though it doesn't influence our picks.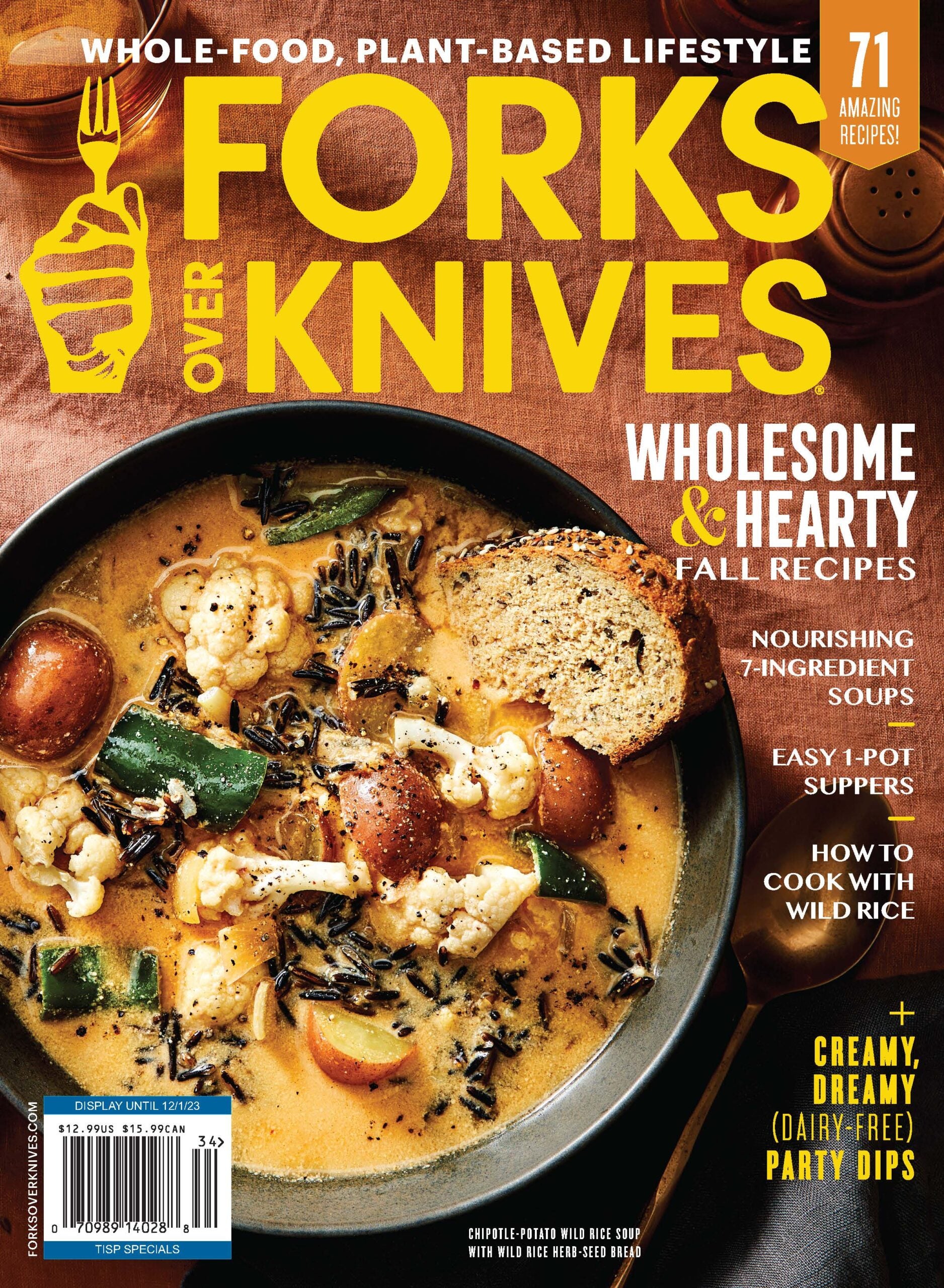 The Fall 2023
Magazine Is Here!
Our gorgeous "bookazine" features expert tips, inspiration, & comforting recipes for fall.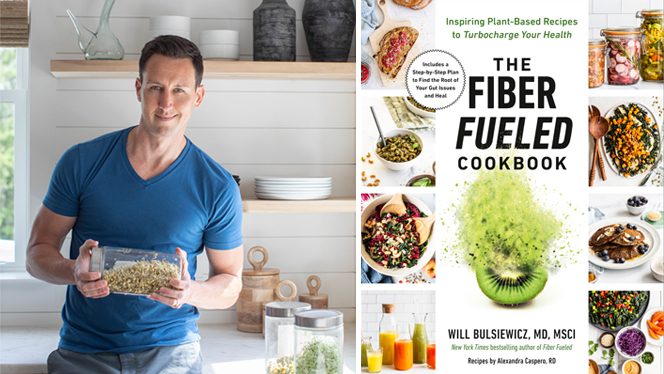 The latest release from Dr. Will Bulsiewicz—aka Dr. B, aka the "Gut Whisperer"—The Fiber Fueled Cookbook includes more than 100 vegan recipes developed by plant-based dietitian Alex Caspero, RD. Bulsiewicz notes that while some of the recipes call for a little oil, it can easily be omitted, and in some recipes, alternate suggestions (such as veggie broth) are given. More than just a cookbook, Bulsiewicz's sophomore release leverages the most up-to-date science to illuminate the inner workings of gut microbiota and offers a multistep plan for healing your gut by eliminating harmful foods, identifying triggers, and making other lifestyle changes. Find it on Amazon and Bookshop.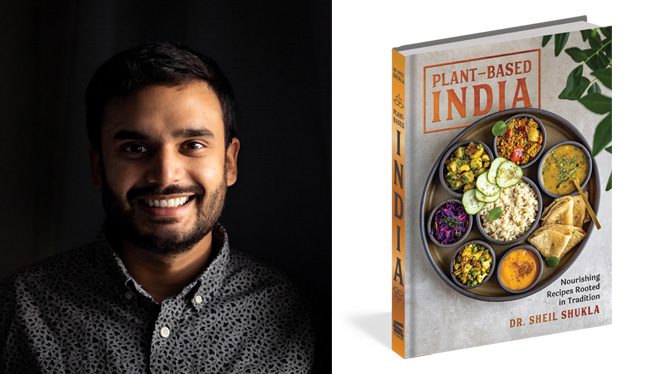 This was a busy year for Dr. Sheil Shukla. In July, less than a month after beginning his practice as a physician, he released his debut cookbook. In Plant-Based India, Shukla draws inspiration from his Gujarati roots and grandmother's cooking to serve up vegan versions of traditional favorites, such as biryāni and sāg. Some recipes contain oil but are easily adapted for a whole-food, plant-based diet. "Pretty much every recipe can be made without salt, sugar, or oil," says Shukla, who is a passionate proponent of what he terms "culinary medicine." In addition to being a recipe developer and physician, Shukla is a photographer, and that's evident in the stunning photography found throughout the book. Find it on Amazon and Bookshop.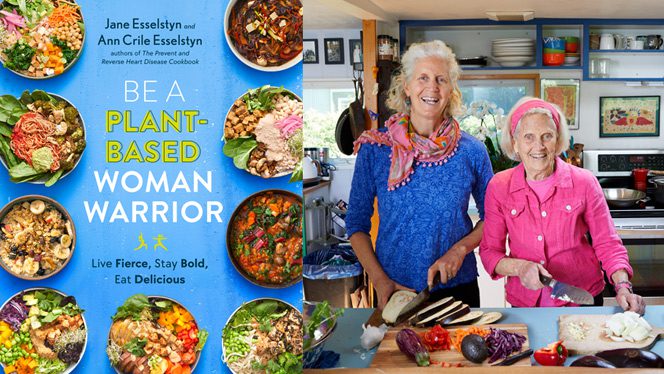 Ann Esselstyn has been coming up with healthy plant-based (WFPB) meals that whole families can enjoy for more than 30 years, ever since her husband, Caldwell Esselstyn Jr., MD, began to uncover the alarming links between the standard American diet and various chronic diseases. She passed that passion on to her daughter, Jane Esselstyn, a nurse, health educator, and cookbook author, and the two of them have authored several cookbooks together. Their latest, subtitled "Live Fierce, Stay Bold, Eat Delicious," delivers 125 WFPB recipes, essential health information, first-person testimonials from women who have gone plant-based, and vibrant photography, to boot. With their signature zest, the mother-daughter duo offer their best advice for creating new food traditions—ones that will support the health of your family for generations to come. Find it on Amazon and Bookshop.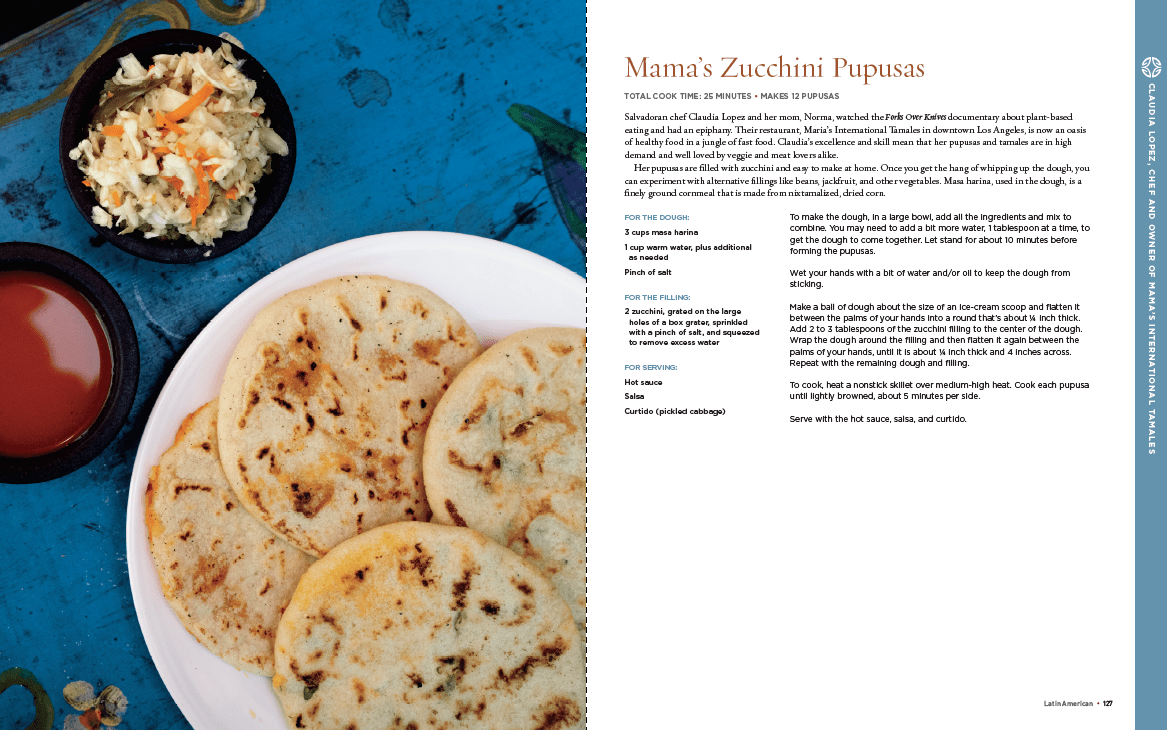 Dan Buettner has made it his mission to draw lessons on longevity from the world's blue zones—regions with unusually high concentrations of healthy centenarians—and to help others put that knowledge into practice. In his latest release, The Blue Zones American Kitchen, Buettner sticks close to home, studying cultures that have shaped America's healthiest cuisines, including indigenous, African-American, and Latin-American traditions. A National Geographic Fellow, Buettner has a knack for sensory description that makes you feel as though you're riding shotgun, seeing the landscapes, meeting the people, and tasting all the delicious food. Fortunately, you can actually do that last part, thanks to the 100 recipes included in the book. While some contain oil, they can be adapted for oil-free plant-based eaters. Find it on Amazon and Bookshop.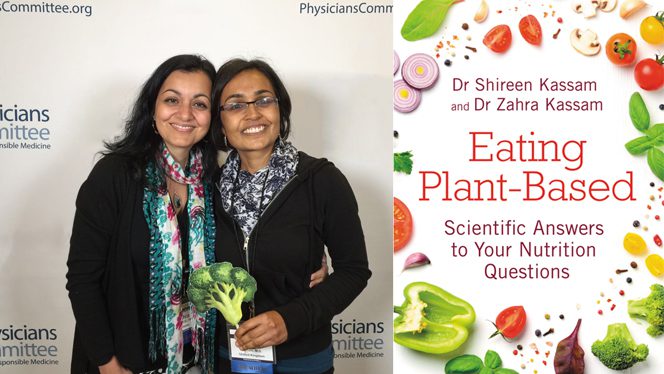 Are humans designed to eat meat and dairy? Can going plant-based reverse kidney disease? Does eating beans make IBS symptoms worse? These are just a handful of the hundreds of questions that sisters and co-authors Drs. Shireen and Zahra Kassam tackle in Eating Plant-Based. The Kassam sisters, who also released a textbook on plant-based nutrition for health care professionals this year, cover a broad spectrum of topics with authority but in an accessible way. If you know someone who's plant-curious but apprehensive about making the switch, or if you want to be better armed to answer questions from skeptical relatives at the dinner table, pick this one up. Find it on Amazon.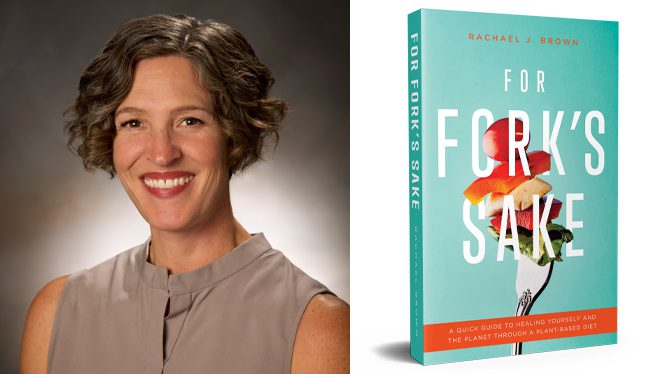 After being diagnosed with high cholesterol in her late 20s, Rachael J. Brown adopted a whole-food, plant-based diet and saw her cholesterol drop 50 points in just 17 days. The experience inspired her not only to eat WFPB for life but also to help as many families as possible do the same. This highly readable book outlines a 10-day plan to transition your family from a standard American diet to WFPB, guiding you through important steps such as cleaning out your pantry and fridge. Brown also addresses frequently asked questions and offers budget-friendly recipes that kids and adults alike will enjoy. Find it on Amazon and Bookshop.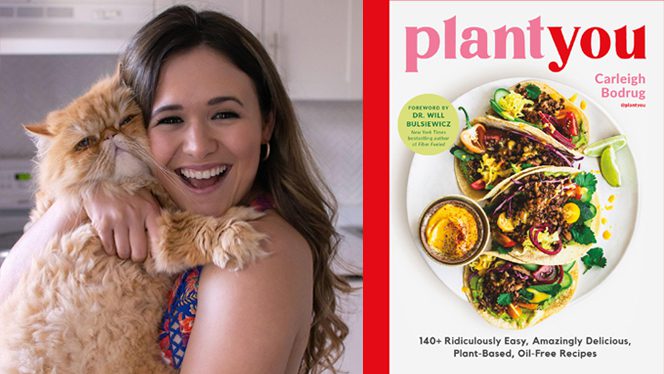 Carleigh Bodrug's creative, accessible approach to plant-based cooking has earned her millions of followers on social media. Her debut cookbook packs in nearly 150 hard-to-resist plant-based, oil-free recipes, including Chocolate Chip Banana Bread Breakfast Cookies and Best Ever Cauli Wings. Bodrug uses short, simple ingredient lists and an infographic-style format in which ingredients are broken out visually. The full-color cookbook also features educational content on the perks of going plant-based, the difference between a plant-based and vegan diet, and tips for "scrappy cooking"—finding creative ways to use up scraps and reduce food waste. Find it on Amazon and Bookshop.
To learn more about a whole-food, plant-based diet, visit our Plant-Based Primer. For meal-planning support, check out Forks Meal Planner, FOK's easy weekly meal-planning tool to keep you on a healthy plant-based path.