Prep-time: /

Ready In:

Makes 10 cups stew + 8 dumplings
Fluffy herb-infused dumplings are spooned directly onto this cozy vegetable stew so they soak up the savory broth as they steam. Hearty red potatoes bulk up the base, while pearl onions bring bite-sized bursts of sweetness that complement the earthy mushrooms and carrots. Blending half of the navy beans until they're smooth before adding them to the pot helps thicken the stew and give it body, not to mention add fiber to keep you satiated. The rich flavors of red wine and vegan Worcestershire sauce transform standard veggie stock into a heavenly broth that practically begs to be slurped up at the end of your meal. Be sure to garnish each serving with extra fresh herbs, and enjoy!
Tip: To peel fresh pearl onions, place them in boiling water 1 minute; drain. When cool enough to handle, squeeze from the root end to pop them out of the outer skin (you may need to cut the end of the onion).
For more cozy vegan stews, check out these tasty ideas: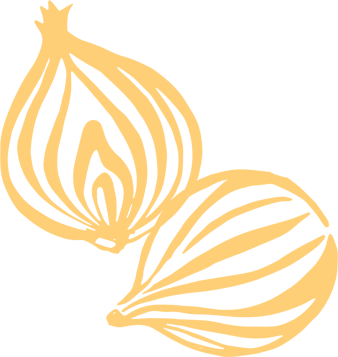 Ingredients
8 oz. fresh button mushrooms, halved

1 cup sliced celery

½ cup chopped onion

¼ cup red wine or low-sodium vegetable broth

2 tablespoons no-salt-added tomato paste

3 cups low-sodium vegetable broth

1½ lb. small red potatoes, halved or quartered into bite-size pieces

3 carrots, cut into 1-inch chunks

8 oz. fresh pearl onions, peeled, or 1 cup frozen pearl onions

1 parsnip, cut into 1-inch chunks

1 tablespoon vegan Worcestershire sauce (such as Robbies brand)

2 teaspoons chopped fresh thyme

1 teaspoon garlic powder

1 bay leaf

1 15-oz. can no-salt-added navy beans, undrained

Sea salt, to taste

Freshly ground black pepper, to taste

1 cup white whole wheat flour

2 tablespoons chopped fresh herbs, such as parsley, chives, thyme, and/or basil

2 teaspoons nutritional yeast

1 teaspoon baking powder

1 teaspoon onion powder

⅔ cup unsweetened, unflavored plant-based milk

3 tablespoons soaked raw cashews
Instructions
Soak cashews in enough very hot water to cover 15 minutes; drain and rinse.

In a 5- to 6-quart Dutch oven cook mushrooms, celery, and chopped onion over medium 4 minutes, stirring occasionally and adding wine, 1 to 2 tablespoons at a time, as needed to prevent sticking. Add the remaining wine and cook about 4 minutes or until liquid has evaporated. Add tomato paste; cook and stir 2 minutes. Add the 3 cups broth, stirring to remove any browned bits from bottom of pan. Add the next eight ingredients (through bay leaf). Bring to boiling; reduce heat. Cover and simmer 15 to 20 minutes or until vegetables are almost tender.

In a small food processor or blender process half of the navy beans until smooth. Add to stew along with remaining undrained navy beans. Season stew with salt and pepper. Remove bay leaf. If stew seems too thick, stir in enough water to reach desired consistency.

Meanwhile, for dumplings, in a bowl combine flour, herbs, nutritional yeast, baking powder, and onion powder. In a small food processor or blender combine milk and cashews. Process until smooth. Add to flour mixture; stir with a fork just until blended.

Drop batter in eight portions over surface of stew. Cover and cook 10 to 12 minutes or until a toothpick inserted into dumplings comes out clean. If desired, sprinkle servings with additional chopped herbs.