Prep-time: /

Ready In:

Makes 26 to 30 momos + 1 cup chutney
Momos are steamed dumplings that originated in Tibet before becoming popular in Nepali cuisine. Similar to a potsticker, momos are delicious when dunked in homemade sauces and best served right out of the steamer for maximum freshness. Our vegan momos are stuffed with a savory filling of creamy tofu, crunchy veggies, spicy chile, and aromatic herbs to deliver the perfect blend of Southeast Asian flavors. The homemade dough features whole wheat flour which delivers a slightly nutty taste and perfectly complements the bright ingredients in the stuffing. Give each momo a cute twist to seal everything together before the final steam, and be sure to make lots of the Tomato Chutney—you'll thank us later.
Tip: If the momos stick to the basket after steaming, dip a spatula in water before sliding it under to lift them out.
For more vegan dumpling recipes, check out these tasty ideas: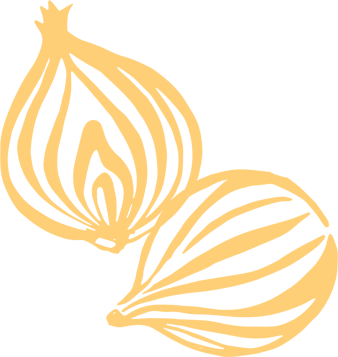 Ingredients
½ of a 16-oz. package extra-firm tofu, drained

2 cups ¾-inch-diced tomatoes

8 medium cloves garlic, minced

1 tablespoon lemon juice

2 sprigs fresh cilantro

Sea salt, to taste

Freshly ground black pepper, to taste

1½ cups whole wheat flour

½ of a small head green cabbage, cored and cut into big chunks

1½ cups fresh white mushrooms, stems trimmed

1 medium carrot, cut into chunks

4 scallions, cut into 1-inch pieces (1 cup)

1 fresh serrano or Thai chile, seeded (optional)

1 tablespoon tamari or reduced-sodium soy sauce

1 tablespoon lime juice

2 teaspoons grated fresh ginger

¼ teaspoon ground turmeric

½ cup cornstarch or arrowroot powder, for rolling
Instructions
Gently press tofu to squeeze out excess liquid. Cut tofu into ¼-inch dice.

For Tomato Chutney, in a medium skillet combine tomatoes and half the garlic. Cook over medium 5 minutes or until tomatoes have broken down and released juices. Remove from heat; set aside to cool slightly. Transfer to a blender, then add lemon juice and cilantro. Cover and blend until smooth, adding water, 1 to 2 tablespoons at a time, as needed to reach a smooth consistency. Season to taste with sea salt and freshly ground black pepper.

For dough, in a food processor fitted with a dough blade or a stand mixer fitted with a dough hook combine flour and 1 cup hot water. Process until dough forms. If dough is sticky, sprinkle with cornstarch to help release it from sides of bowl. Transfer dough to a large bowl and cover with a clean cloth. (Or, if using a stand mixer, remove the dough hook and cover the mixing bowl with a clean cloth.) Let rest 10 to 20 minutes.

For filling, in a clean food processor and working in batches, finely chop cabbage, mushrooms, carrot, scallions, and chile. In a large skillet stir together chopped vegetables, tamari, lime juice, ginger, the remaining garlic, and turmeric. Cook over medium about 10 minutes or until all excess moisture has evaporated, stirring occasionally. Add tofu; cook and stir 2 minutes more. Remove from heat.

Divide dough into 1½-teaspoon portions; roll each into a ball. Roll balls in cornstarch and place on a cutting board. Using a rolling pin, roll each ball into a 3-inch disk. (You can roll out a few at a time.)

Place 1 tablespoon filling on a disk. Gather edges over filling to form a pouch; fold to create pleats and pinch pleats to seal.

Place a steamer basket in a large saucepan. Add water to saucepan to just below basket. Cut a piece of parchment paper to fit the bottom of the basket; place parchment in the basket, poking a hole in the center if needed to slip parchment over a basket's center rod. Sprinkle parchment with water. Place a few at a time in the basket; do not let them touch. Bring water to boiling. Steam, covered, 7 to 10 minutes or until momos are puffed. Serve hot with Tomato Chutney and/or tamari sauce.