Prep-time: /

Ready In:

Makes 8 patties
In this variation of aloo tikki, a beloved North Indian street food, spiced potato patties are smothered in a quick chickpea curry and then topped with Cilantro-Spinach Chutney, crushed rice crackers, and fresh onions and tomatoes. The contrasting textures of creamy curry and crunchy garnishes create a delicious mouthfeel that will have you reaching for a second or third helping. This tasty snack is an ideal appetizer for parties—display it family-style on a big platter to showcase the colorful ingredients!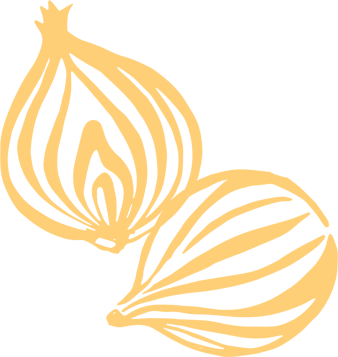 Ingredients
3 large russet potatoes, peeled and cut into 1½-inch pieces (2½ lb.)

1 cup panko bread crumbs

2 cups unsweetened, unflavored plant-based milk

5 tablespoons lemon juice

3 teaspoons grated fresh ginger

1½ teaspoons ground cumin

1½ teaspoons ground coriander

1 teaspoon ground turmeric

Sea salt, to taste

Freshly ground black pepper, to taste

1½ cups finely chopped onions

1 cup chopped tomatoes

5 cloves garlic, minced

1 teaspoon curry powder

⅛ teaspoon cayenne pepper

1 15-oz. can chickpeas, rinsed and drained

2¼ cup chopped fresh cilantro

1½ teaspoons date paste

2 cups packed fresh spinach

¼ of a small red onion, halved

1 fresh serrano chile pepper, seeded

1 pitted date

½ teaspoon cumin seeds

½ cup rice crackers (crushed)
Instructions
Preheat oven to 450°F. Line a baking sheet with parchment paper.

Place potato pieces in a steamer insert in a large saucepan. Add water to saucepan to just below basket. Bring to boiling. Steam, covered, 15 minutes or until very tender. Transfer potatoes to a bowl. Let cool and coarsely mash.

In a small bowl stir together panko, 1 cup of the milk, 2 tablespoons of the lemon juice, 1 teaspoon of the ginger, the cumin, coriander, and ½ teaspoon of the turmeric; season with salt and black pepper. Add to mashed potatoes; mix well.

Roll ½ cup of the mashed potatoes into a ball, then flatten into a 2½-inch patty that is 1-inch thick. Repeat to make eight patties.

Place patties 1 inch apart on the prepared baking sheet. Bake 40 minutes or until evenly browned, turning once halfway through baking.

Meanwhile, in a large skillet combine ½ cup water, 1 cup of the onions, ½ cup of the tomatoes, four cloves garlic, the remaining 2 teaspoons ginger, the remaining ½ teaspoon turmeric, the curry powder, and cayenne pepper. Cook, covered, on medium-low 20 minutes, stirring occasionally.

Add chickpeas, the remaining 1 cup milk, 1 tablespoon lemon juice, the cilantro, and date paste to tomato mixture. Season with salt and pepper. Cook 5 to 7 minutes or until curry thickens.

For Cilantro-Spinach Chutney, combine 2 cups cilantro, spinach, red onion, remaining 2 tablespoons lemon juice, serrano pepper, date, 1 clove garlic, cumin seeds, and ¼ cup water in a blender and blend to a smooth paste. Season with salt and black pepper. Transfer to an airtight container. Chill up to 1 week.

Arrange patties on a large platter, top with the curry, drizzle with Cilantro-Spinach Chutney, and sprinkle with crushed rice crackers and the remaining ½ cup each onions and tomatoes. Serve warm.