Prep-time: /

Ready In:

Makes 6 cups
Black rice creates a dramatic backdrop for colorful pops of produce in this delightful grain-forward salad. Antioxidant-rich beets are roasted in the oven until tender and sweet, then piled onto the bed of rice alongside juicy orange segments and crunchy green apple. A creamy garlic and mustard dressing ties everything together, uniting the sweet and earthy flavors for a wholesome meal that looks just as good as it tastes. To air-fry the beets instead of baking them, preheat an air fryer to 400°F. Season beets with salt and pepper. Air-fry for 18 to 20 minutes or until tender and the edges are lightly browned, stirring once or twice.
Tip: To make orange supremes, slice off the top and bottom of the orange. Place orange flat side down on a cutting board. Slice off the skin and bitter white pith from top to bottom. Holding the orange over a bowl, slide a knife between a section and membrane. At the core, turn the knife and cut between the other side of the section and the membrane. The supreme will drop into the bowl. Repeat to remove all supremes.
For more wholesome black rice recipes, check out these tasty ideas: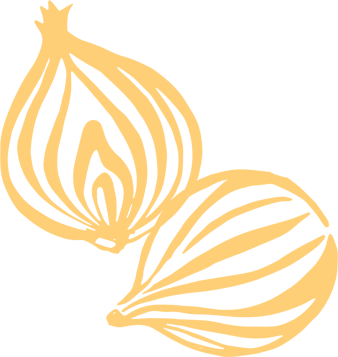 Ingredients
2 medium beets (12 oz.), peeled and cut into 1-inch pieces

Sea salt, to taste

Freshly ground black pepper, to taste

2 oranges

⅓ cup chopped toasted walnuts

1 tablespoon Dijon mustard

½ teaspoon garlic powder

3 cups cooked black rice, chilled

1½ cups cooked tricolor quinoa, chilled

1 Granny Smith apple, cored and cut into 1-inch pieces

1 shallot, sliced
Instructions
Preheat oven to 375°F. Place beets in a 2-quart baking dish with 2 tablespoons water; season with salt and pepper. Cover dish with foil. Bake 30 minutes. Uncover; bake 15 to 30 minutes more or until tender and edges are lightly browned.

Meanwhile, zest and juice one of the oranges. Cut the second orange into supremes (see tip in intro) and place in a bowl.

In a small food processor combine ¼ cup of the walnuts, ¼ cup orange juice, 1 teaspoon orange zest, the mustard, garlic powder, and 2 tablespoons water. Process until smooth. Season with salt and pepper.

Add rice, quinoa, apple, shallot, and dressing to bowl with orange supremes. Toss to combine. Top with beets and the remaining walnuts.