Prep-time: /

Ready In:

Makes 11 cups
Sweet melon is coated in blackened seasoning and grilled on the barbecue to create mouthwatering-good wedges of smoky, juicy fruit. A dollop of Cajun vegan mayo brings an extra layer of heat that pairs perfectly with the wilted greens and tomatoes. Add all that to a base of hearty farro, and you've got an incredibly well-rounded meal that will leave you licking the plate. This flavorful dish is ideal for your next plant-based BBQ and is great served alongside a chilled summer soup!
Editor's Note: Blackened seasoning is a savory spice blend similar to Cajun seasoning, but with less of a spicy kick. It typically includes paprika, garlic powder, thyme, oregano, and cayenne, among other spices. While many premade blackened seasonings are high in salt, Dak's Spices makes a good salt-free version.
For more delicious melon recipes, check out these tasty ideas: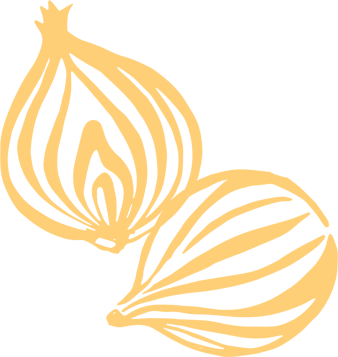 Ingredients
4 cups low-sodium vegetable broth

1½ cups dry pearled farro

3 cloves garlic, minced

4 cups chopped fresh greens such as collards, spinach, kale, and/or chard, stems removed

½ of a medium cantaloupe or honeydew melon, seeded, peeled, and cut into 12 wedges

2 to 3 teaspoons blackened seasoning

4 roma tomatoes, cut into wedges

1 medium sweet onion, cut into ½-inch-thick slices

12-oz. package extra-firm silken tofu, drained

1 tablespoon apple cider vinegar

½ teaspoon dry mustard

¼ teaspoon onion powder

¼ teaspoon garlic powder

¼ teaspoon cayenne pepper

¼ teaspoon sea salt
Instructions
In a medium saucepan combine broth, farro, and garlic. Bring to boiling; reduce heat. Cover and simmer 25 to 30 minutes or until farro is tender; drain any excess cooking liquid. Add greens; cook and stir until wilted. Remove from heat; keep warm.

Meanwhile, season melon wedges with blackened seasoning. Grill melon wedges, tomato wedges, and onion slices, uncovered, over medium-high 6 to 8 minutes or until lightly charred, turning once.

For Cajun Mayo, in a small food processor combine half the tofu (save the rest for another recipe), the apple cider vinegar, dry mustard, onion powder, garlic powder, cayenne pepper, and sea salt. Process until smooth.

Coarsely chop tomatoes and onion; stir into farro mixture. Serve melon wedges over farro mixture. Top with Cajun Mayo.