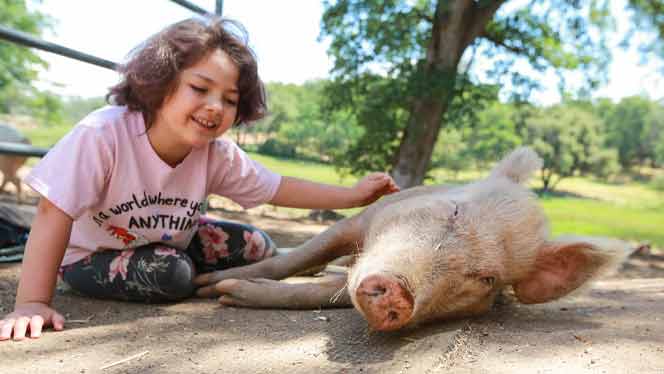 The Best Animal Sanctuaries to Visit for Nose-to-Snout Experiences
Looking for a feel-good field trip? Connect with rescued animals at one of these incredible farm sanctuaries across the United States. These safe havens shelter a wide range of critters—from cows and pigs to birds and bunnies—that have been rescued from slaughterhouses, laboratories, neglectful homes, and other dangerous situations.
Hands-on sanctuary tours let you get up close and personal with the furry residents while also providing education on how a plant-based lifestyle can prevent animals from needing sanctuary in the first place.
Best Friends
Nestled among the stunning red rock vistas of southern Utah, this massive sanctuary is home to more than 1,600 cats, dogs, pigs, horses, birds, bunnies, and other rescued friends. Visitors can take a guided tour of the grounds, volunteer to help care for the animals (which ensures extra up-close time with the residents), enjoy a vegan lunch at the on-site cafe, and explore the many hiking trails that wind through the beautiful canyons.
"We hope visitors are compelled by the magic they experience at the sanctuary to help animals in their own community," says Best Friends spokeswoman Michelle Sathe. "Best Friends is dedicated to ending the killing of shelter pets by 2025, and this will only happen if we get every animal-lover in America on board."
You can tour Best Friends Animal Sanctuary for free. For an extra-special experience, stay at one of the on-site cottages or cabins and have a "sleepover" with an adoptable sanctuary animal. Learn more and sign up here.
Catskill Animal Sanctuary
Ten different species of farm animals currently call this East Coast oasis home. Tucked away in New York's picturesque Hudson Valley, Catskill Animal Sanctuary offers engaging tours of the grounds and its residents, educational programs for kids, and vegan cooking classes that support their mission to end animal exploitation. Over the past 22 years, their dedicated team has rescued and rehabilitated more than 5,000 animals.
"Two decades of this work have shown us its transformative power," says Camryn Beck, a digital marketing and communications associate at the sanctuary. "When an animal lover with a traditional diet is greeted by a cow who licks their face or a turkey who plops into their lap … their defenses drop, their heart is opened, and they're often eager to make different choices."
A charming upscale farmhouse is available to rent on-site for visitors who want to stay overnight and experience the magic of waking up to crowing roosters and mooing cows.
Catskill Animal Sanctuary offers 90-minute regular tours and 60-minute family-focused tours for around $25 for adults and $2 for children. You can also purchase a day pass, which includes a tour, for $50. Learn more and sign up here.
The Gentle Barn
Santa Clarita, California; Christiana, Tennessee; and Dittmer, Missouri
Since its inception in 1999, The Gentle Barn has saved thousands of animals and connected more than 750,000 visitors to inspiring stories of animal resilience. Each of the three stunning properties hosts guided tours on Sundays where you can rub the bellies of friendly pigs, cuddle up with fluffy turkeys, and look into the eyes of majestic horses. If you're searching for a way to de-stress, their hour-long Cow Hug Therapy sessions are offered four days a week for a $200 donation.
"We hope that through their experience at the barn guests realize that we are more alike than we are different, and that both animals and humans deserve safety, freedom, and respect," says Gentle Barn event coordinator Courtney Eklund.
Tours of the Gentle Barn must be booked in advance, and tickets range from $15 to $25. (Children 2 years and under are admitted for free.) Learn more and sign up here.
Animal Place
As one of the oldest animal sanctuaries in America, Animal Place provides a home to hundreds of critters rescued from cruelty cases, feedlots, research labs, and slaughterhouses. The 600-acre property in Northern California is open for tours where visitors can explore the barns and pastures to interact with furry and feathered friends. While nose-to-snout encounters are certainly the highlight, the sanctuary also hosts a Museum of Animal Farming, vegan cooking classes, and community events that spread awareness about animal welfare.
"Our goal is not only to educate folks about the individual personalities of the animals, but also to show them the complex social structures of the different species," says executive director Kim Sturla. "We repeatedly draw comparisons between companion animals and those raised for food. Compassion for others—human and nonhuman animals—is an essential part of being a vegan."
Learn more about Animal Place here.
Farm Sanctuary
Acton, California, and Watkins Glen, New York
What began with a single rescued sheep has now blossomed into two farm sanctuaries where more than 700 pigs, goats, chickens, cows, turkeys, and other traditionally slaughtered animals call home. Farm Sanctuary believes in ending the exploitation of animals not only to preserve the dignity of all living beings, but to help prevent climate change, fight for social justice, and improve public health. Their dual properties, in Upstate New York and Southern California, invite guests to meet the animals face-to-face and learn about their unique stories as ambassadors of the animal agriculture system.
"No matter what leads someone to choose a plant-based lifestyle—be it for health, the environment, social justice, or something else—the recognition that it also helps reduce animal suffering is a powerful motivator and, for some people, will be the factor that leads to lasting change," says Meredith Turner-Smith, Farm Sanctuary's media relations specialist. "If we can live well without causing harm, why wouldn't we?"
Farm Sanctuary offers one-hour guided tours, and if you have young kids you can partake in a children's tour that offers age-appropriate education. General admission is $15, and kids under 2 are free. You can also book an overnight experience at their New York location and stay in luxurious cabins surrounded by stunning views and adorable animals.
More Vegan Travel Destinations
Looking for more vegan-friendly travel? Check out our list of incredible plant-based resorts that you should have on your bucket list. From the coasts of California to the beaches of Costa Rica and the mountains of New Zealand, there's a WFPB paradise perfect for your next holiday.
Free Download
Free 5-day meal plan!
Get a taste for healthy, fuss-free meal planning with this free five-day meal plan from Forks Meal Planner!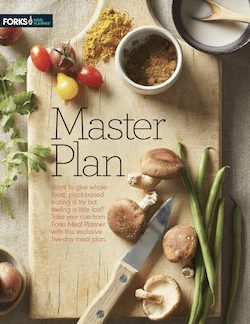 About the Author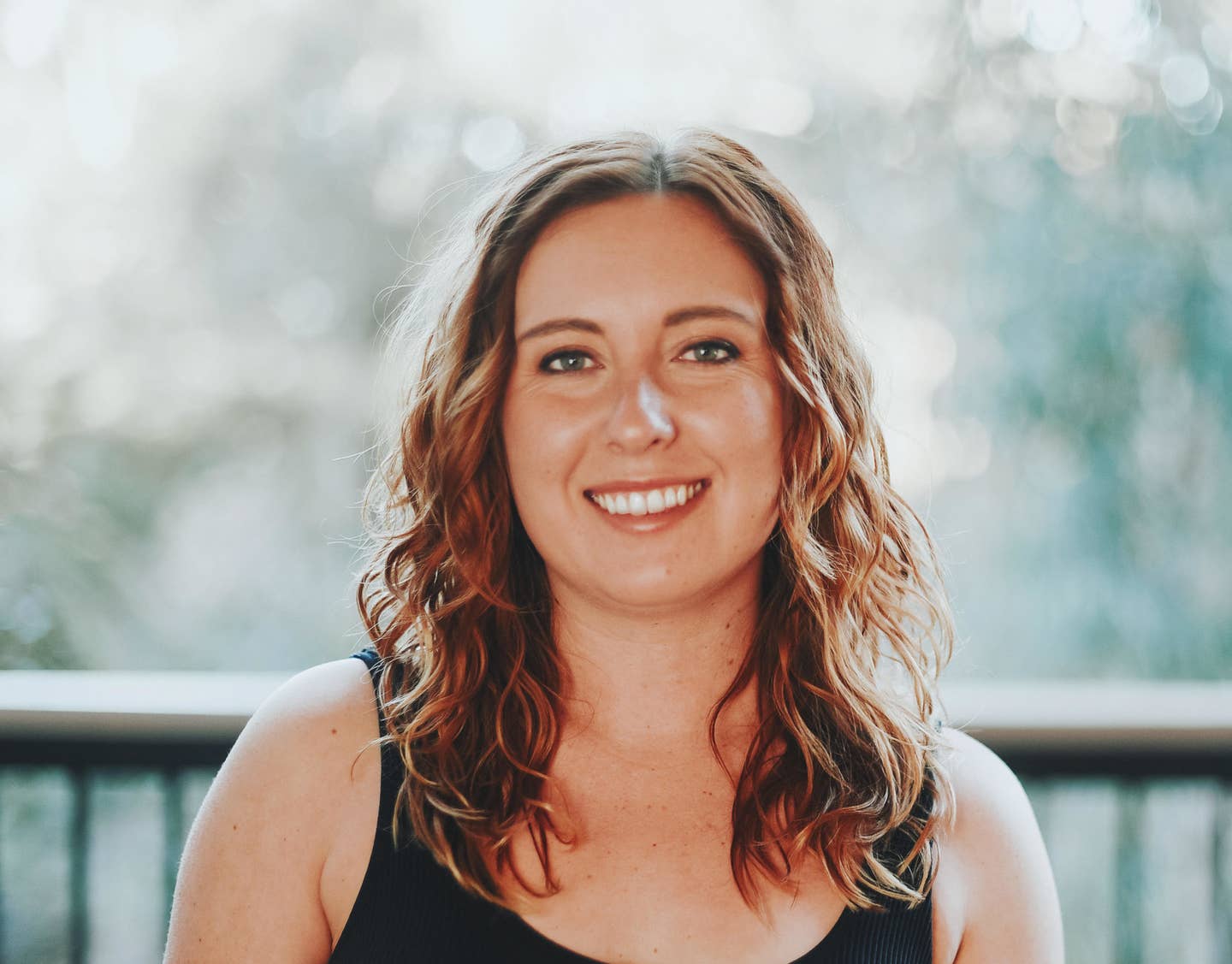 About the Author
Megan Edwards
Megan Edwards is a staff writer and content producer for Forks Over Knives. She is also a certified RYT-500 yoga teacher who is passionate about cultivating holistic wellness through plant-based eating, mindful movement, and meditation. With a background in journalism and marketing, she supports both the online presence and quarterly print magazine for Forks Over Knives.
See More from this Author
Join our mailing list
Get free recipes and the latest info on living a happy, healthy plant-based lifestyle.