Healthy eating might not be the first thing that comes to mind when you consider a cruise. But as demand grows for more healthful vegan and plant-based options, several seafaring companies are getting on board with special menus and even themed voyages. We've rounded up a list of the top cruise lines that cater to whole-food, plant-based diets, as well as tips for smooth, WFPB sailing on any ship.  
Cruises That Cater to Vegan and Plant-Based Diets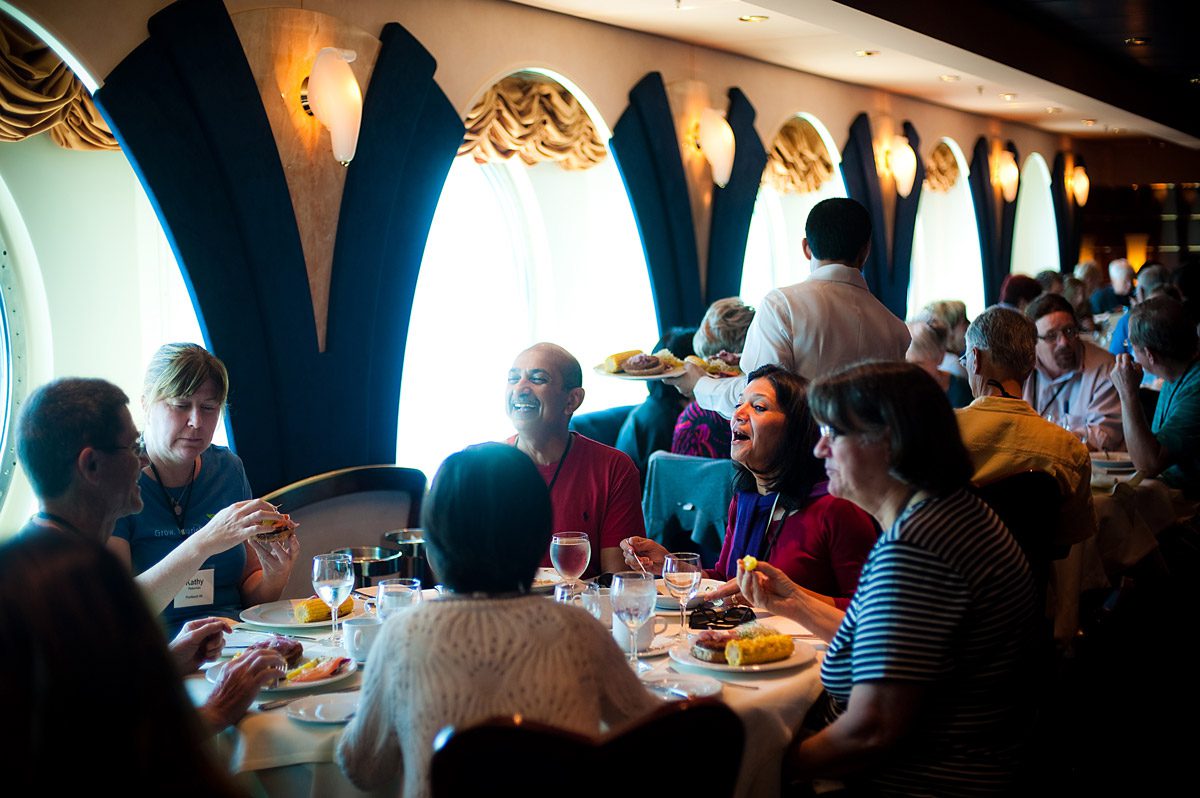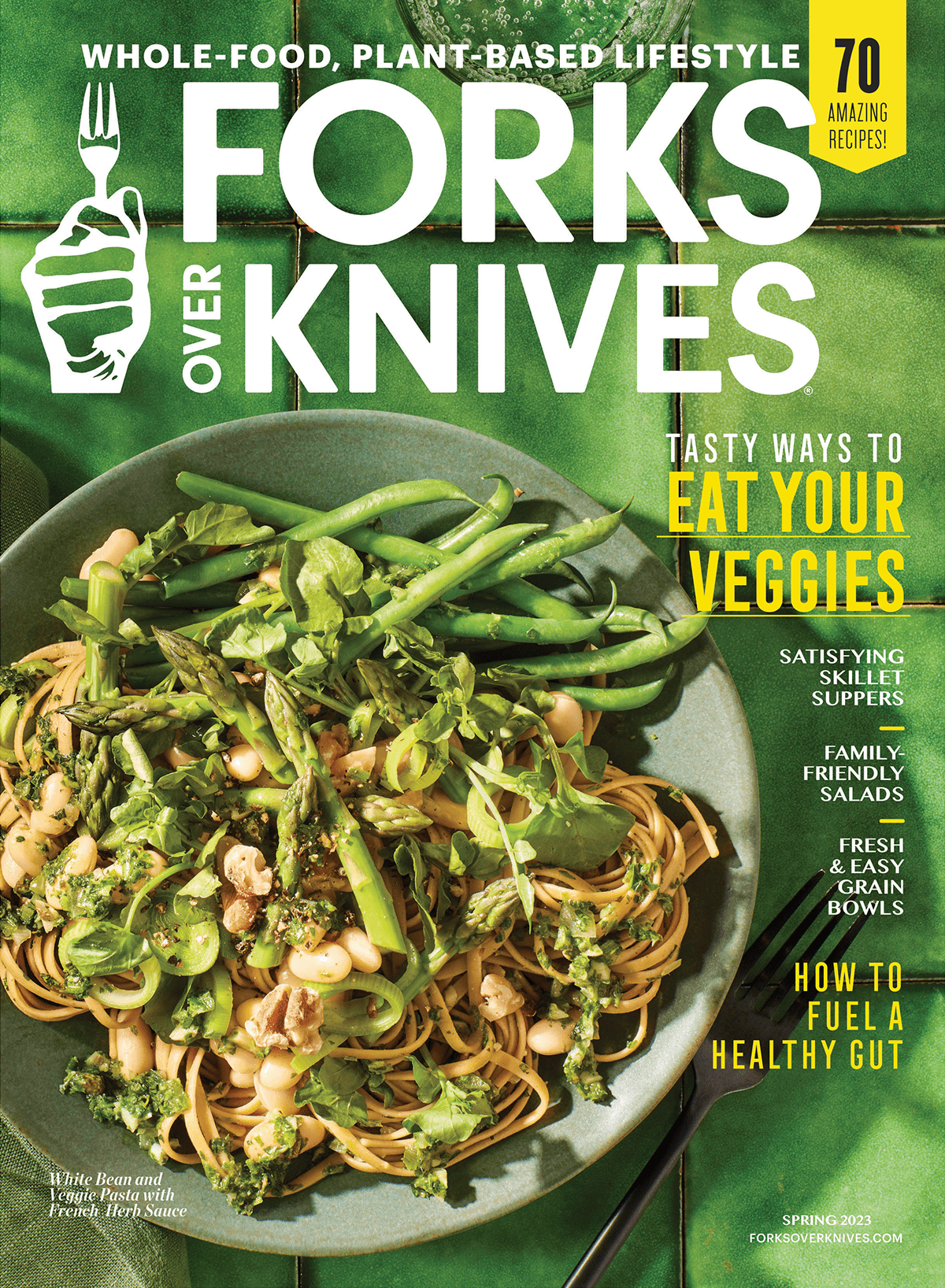 The Spring 2023 Issue
is here!
Our gorgeous "bookazine" features expert tips, inspiration, and 70 fresh and delicious recipes for Spring.
Holistic Holiday at Sea 
Topping our list is Holistic Holiday at Sea. The 100-percent plant-based cruise, offered by MSC Cruises, is a seven-day retreat for those looking for delicious food, fun, fitness, and vegan inspiration and insight. HHS offers ample opportunity to rub shoulders and attend presentations from some of the biggest names in the plant-based lifestyle community, including physicians, nutritionists, chefs, and athletes. But there's also plenty of downtime to relax and enjoy island life, whether that means shopping in Nassau, bicycling and kayaking in St. Maarten, or snorkeling Antigua's Deep Bay. Meals are prepared from scratch using whole foods, maple and rice syrups replace white sugar and artificial sweeteners, and oil-free and gluten-free options are offered. Menu highlights include sweet rice and millet porridge topped with hazelnuts and watercress; lentil-walnut pâté with Belgian endive; vegetable paella; and chocolate-orange cake with chocolate-orange sauce.
VeganTravel
The Germany-based VeganTravel offers fully vegan cruises throughout Europe and the world. Upcoming destinations include the Rhine, Chile and Patagonia, and Egypt via the Nile River. Vegan meal offerings include a daily breakfast buffet and fine-dining sit-down dinners in the evenings.
Oceania Cruises
Oceania recently updated its plant-based offerings to include more than 200 new vegan dishes aboard all six of its cruise liners. Developed in collaboration with vegan chef Christophe Berg and inspired by Mediterranean, Middle Eastern, Korean, Thai, Vietnamese, and Mexican cuisines, the offerings have been integrated into menus on the ships' Grand Dining Rooms and Terrace Cafes. Dishes include green apple müesli with pistachios, pecans, and yellow raisins; penne au pistou with broccoli and sun-dried tomatoes; and green papaya kelp noodle salad. For travelers aspiring to a serious spa experience on the high seas, the plant-based menu is a key feature of the luxe Canyon Ranch culinary and wellness spa programs on Oceania ships. 
Regent Seven Seas Cruises
Beginning in October 2019, Regent Seven Seas Cruises will add 200-plus vegan dishes to menus across its four-ship fleet serving more than 450 ports of call. The selections—also developed by vegan chef Christophe Berg—will be fully integrated into daily menus. Highlights include chickpea pancakes, chia-cashew yogurt breakfast bowls, falafel fritters, plant-based power and poke bowls, and basil-scented fruit minestrone. Regent Seven Seas tours include Tasmania, the Arctic, the Mediterranean, Bali, and Cape Horn, among other destinations. 
Royal Caribbean Cruises
Windjammer Cafe, a buffet-dining option aboard Royal Caribbean ships, offers plenty of options for plant-based guests. In addition, the company recently announced a new vegan menu available upon request in the Main Dining Room. Highlights include edamame-stuffed portobello mushrooms, vegan spaghetti Bolognese, and toffee "cheesecake" with dark chocolate and a peanut-butter crust. Royal Caribbean Cruise destinations include Bermuda, the Bahamas, Mexico, Jamaica, Puerto Rico, Belize, and Cozumel.
SeaDream Yacht Club
SeaDream Yacht Club makes a point to pamper discerning and health-conscious travelers. Whether you're set to tour the polar regions, island-hop the Caribbean, or sample wines on a Mediterranean voyage, you can expect to find chia seeds and quinoa clusters among standard breakfast fare, a DIY salad area for lunch, and a three-course raw, organic, vegan meal option for dinner. 
Costa Cruises
Costa offers special vegetarian and vegan menus upon request and also allows passengers to bring their own food products and have ship chefs prepare meals out of them. The company offers tours of the Caribbean, South America, Northern Europe, the Mediterranean, and the Indian Ocean, among others. 
Tips for Eating Whole-Food, Plant-Based on a Cruise
Booked your cruise with another company? No sweat; there are many ways to "work the system," says Steve Lawenda, a family physician at Kaiser Permanente in Santa Clarita, California. Lawenda recently put his whole-food, plant-based diet to the test on a cruise. Here are his tips. 
Do Your Homework 
Check your cruise line's website for menu options or give them a call, recommends Lawenda. "Consider a Google search for your cruise line and/or specific ship and include the term 'vegan' or 'plant-based.' There are many useful third-party sites with tips, some sites of which consist of consumer/traveler reviews that also may be helpful." Lawenda recommends perusing the message boards on CruiseCritic.com. 
Speak Up
Don't be shy, says Lawenda. "Once you board your ship, it's most helpful to acquaint yourself with the dining room's head waiter or maître d' and explain your specific dietary needs. I have found they will either recommend items on the menu that are already compatible with your needs, or they will ask their chefs to create custom dishes for you."
Hit the Buffet
Most cruises boast a large all-you-can-eat buffet. Use this to your advantage; it's a great place to assemble a tasty meal from the vast array of side dishes and salad fixings. "The challenge was sometimes knowing which dishes were vegan, which had oil and/or refined sugar, or other added sweeteners," says Lawenda. "In my experience, the head chefs will be more than happy to walk the buffet with you, pointing out existing options that fit your criteria, and in many cases, they will also be happy to make something custom for you."
Remember: You're the Customer 
Cruises want you to enjoy yourself, write rave reviews, and recommend your experience to your friends, says Lawenda. "This typically means they will do whatever they can to not only accommodate your dietary requests [but also] make your food as delicious as possible. There seems to be a decent amount of competition in the cruise industry these days, and customer satisfaction, especially when it comes to the dining and culinary experience, is a top priority."