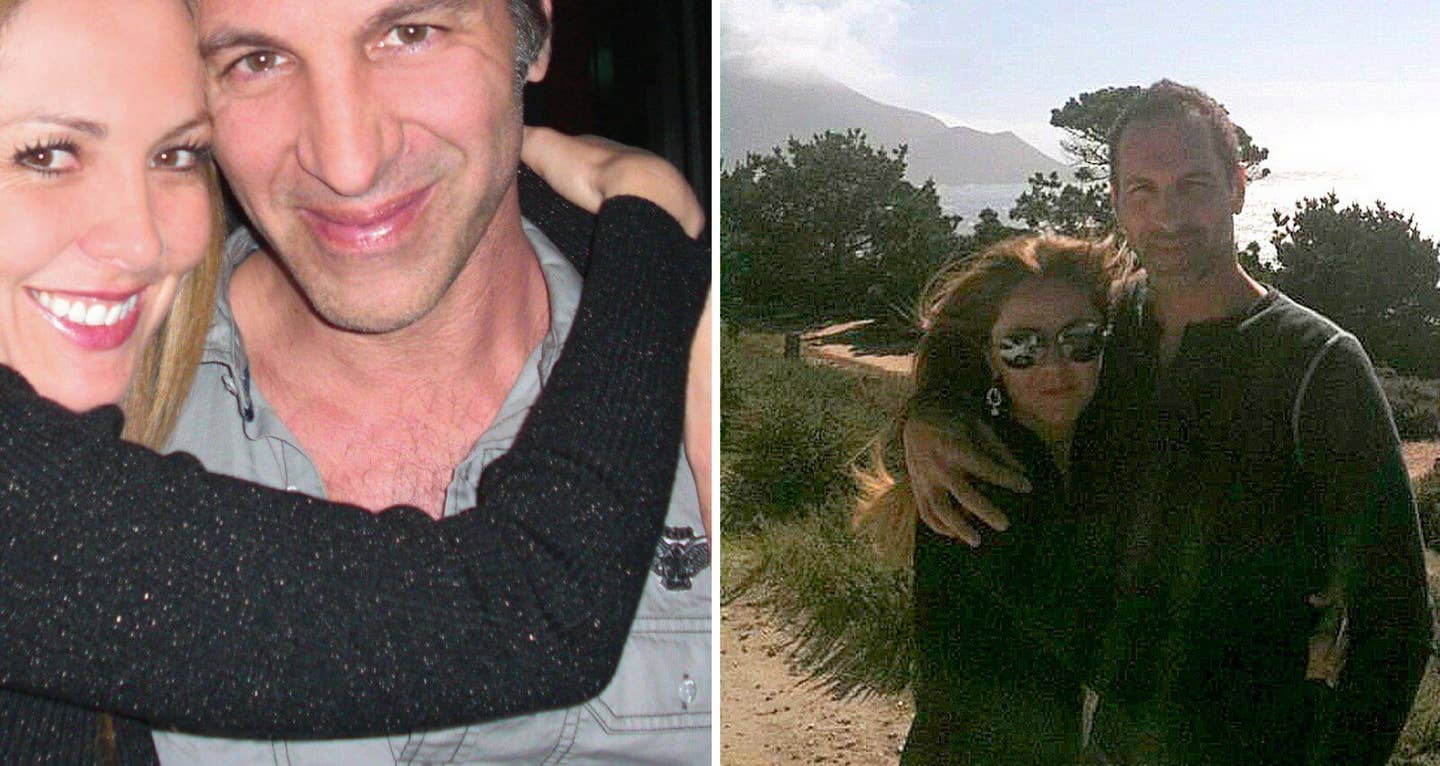 When the Love of My Life Was Given One Month to Live, a WFPB Diet Gave Us More Time
In 2011, the course of my life changed forever. My boyfriend Tom and I were creating music for films, had a band, and had a new record coming out. We were living in Los Angeles, working hard, in love, and doing what we liked.
One day, he woke up with a light headache that wouldn't go away. We thought it was stress, life, and the need of a vacation. After a couple of weeks, the headache became so strong that he went directly to the ER. After a couple of tests, we got the news that he had brain cancer. He was 48 when he was diagnosed, and he had one of the most aggressive cancers that exist today. It was a stage IV glioblastoma multiform (GBM) tumor in his right frontal lobe, and it was already so advanced when they discovered it that it required surgery immediately.
The doctors gave him about 10 to 30 days to live and told him that traditional therapies didn't have much success against this type of cancer. While living long nights in the ICU, and long days of distress, we tirelessly researched other options. At that time, Forks Over Knives was playing in theatres, and we went to see it. Gathering our research based on the evidence showed in the film, we immediately both went plant-based. We wanted to extend his time here on earth.
Doctors Gave Him 10 to 30 Days to Live
Even though he was originally given one month to live, when he went for his check-up three months later, the tumor had actually decreased in size by 25 percent. The doctors were all amazed, as this was something they had never seen: this is a cancer that usually grows by the second. Previously, we had chosen not to tell them what we were doing, figuring that fighting brain cancer with diet would be nothing but a foreign concept to them.
Tom lived another eight months after his initial diagnosis. My health had improved during that time, but after his death I spiraled downward, sick with grief. He had been my music partner, so I didn't know what to do with my career, my life, or myself. I was numb for months, though eventually I knew I had to channel my energy into something good so that I wouldn't go deeper into paralysis and depression.
The one thing that I knew I wanted to share with the world was the importance of nutrition in the development or reversal of diseases. I had witnessed firsthand how the diet had impacted Tom's health, even in such a short time, and I was changed. Even though I had initially started the diet to support him, my own health problems had disappeared, including large cysts in the ovaries and breasts, hormonal imbalances, painful menstruation, a bad case of anxiety and panic attacks, and an iodine deficiency. I knew I'd be plant-based forever.
Launching Naked Food Magazine
I had gone to school for graphic design and had worked in branding for more than a decade, so I thought I'd spread the word by applying that knowledge. But how? I was starting over from zero, and I had to find something I could do on my own, without money, that relied only on my existing abilities. During my research period, I found there weren't many easy-to-find sources for reversal of diseases or plant-based nutrition. To our common benefit, that has changed today, but even four years ago it was not the case. I wanted to create something that people could feel connected to, and could enjoy and share while learning, so the goal was to create an attractive educational, science-based resource that was full of heart.
Though I had never worked in publishing, I took on the challenge of starting a magazine. It couldn't be tougher than what I had recently lived … and I now had the benefit of a great supporter coming from up there. About a year after Tom's death, I started Naked Food Magazine, a deeply personal project committed to showcasing food as medicine and the magnificent power of plants. Naked Food started as a free digital magazine in its first year, and then went to print in the spring of 2014. A lot changed when we started distributing in Whole Foods and other health-food stores, which was great. Then Sprouts and Barnes and Noble opened their doors to us, and now the magazine is in many other stores around the U.S. and Canada. We also received the prestigious Media Industry Newsletter (MIN) "Hottest Magazine Launch" award in 2014, which was a huge surprise and honor for me.
Every part of this amazing project has been a true labor of love. I launched it all by myself with no funding, advertising, or sponsors, so it has been difficult and challenging in every way. It has also been the most rewarding thing I have ever done in my life (besides going plant-based). Every time I hear from a reader that their health has improved by reading something in the magazine, it makes all the work worthwhile.
Has a whole-food, plant-based diet impacted your life?
We would love to hear about it!
SHARE YOUR STORY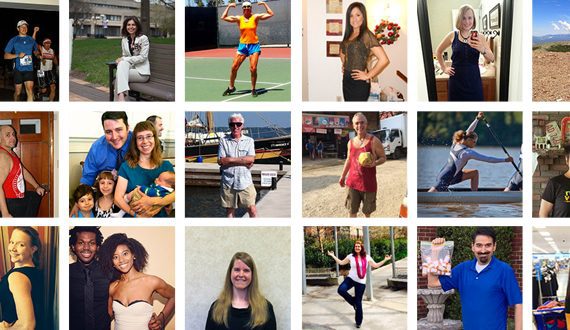 Free Download
Free 5-day meal plan!
Get a taste for healthy, fuss-free meal planning with this free five-day meal plan from Forks Meal Planner!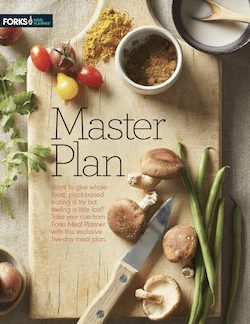 About the Author
About the Author
Margarita Restrepo
Margarita Restrepo is the founder and editor-in-chief of
Naked Food Magazine
and author of
Naked Food Cookbook
. She is certified in plant-based nutrition from the T. Colin Campbell Foundation and Cornell University, and holds a double major degree in graphic arts and marketing. She is the leading Naked Food Chef, and the main developer of the Naked Food recipes. Find her on
Twitter
and
LinkedIn
.
See More from this Author
Join our mailing list
Get free recipes and the latest info on living a happy, healthy plant-based lifestyle.