I have seen and heard of a whole-food, plant-based diet saving lives in many ways: reversing heart disease, diabetes, and obesity, and causing other dramatic health transformations. The way it saved my life was more discreet. Eating this way was the kickstart I needed to face the depression I have experienced since childhood.
Unhealthy Coping Mechanisms
Since my earliest memories (and I don't have many) I have always felt sick, tired and unhappy. Having asthma and allergies did not help either. My family, having no idea about nutrition, raised me as best as they could. Boxed food, fast food, and junk food seemed to be in constant supply. I learned how to suppress my feelings with food. My favorite dinner used to be mac and cheese with hot dogs, and if I had a bad day I could eat a whole bag of Oreos by myself.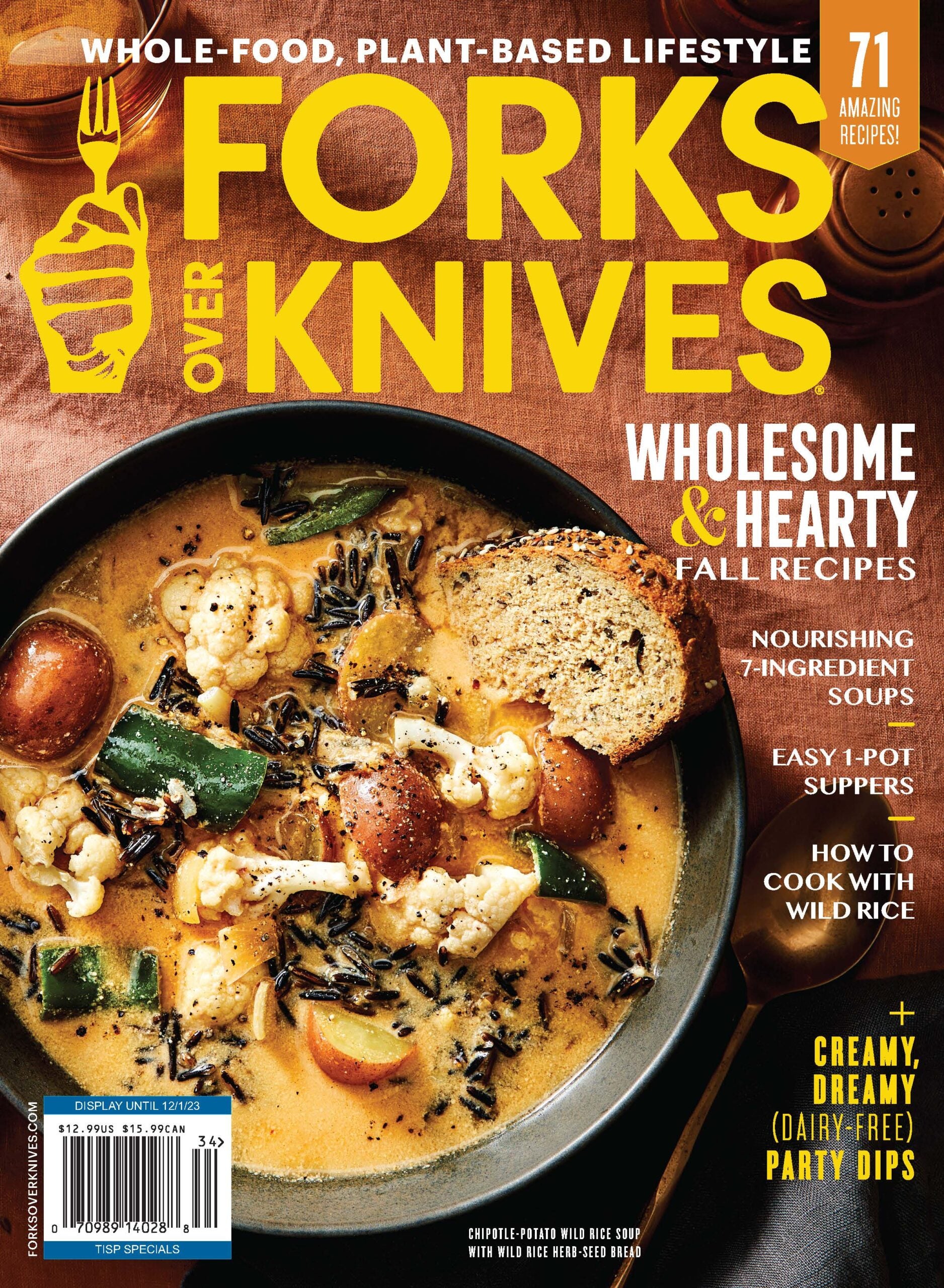 The Fall 2023
Magazine Is Here!
Our gorgeous "bookazine" features expert tips, inspiration, & comforting recipes for fall.
Lifting the Fog
In February 2018, I went for my annual checkup and weighed in at 202 pounds. I also (for the first time) openly admitted I was battling depression. I was only 27, and I couldn't understand how I felt so low. 
Then I started seeing a therapist (one of my best decisions), and I watched Forks Over Knives. The film was so eye-opening and exciting that I stayed up all night doing research and ordering books. I decided to go all-in on a whole-food, plant-based lifestyle. 
As soon as I finished detoxing from all the processed foods and animal products, I quickly found a mental clarity I had never had before. I felt a lift from the constant "brain fog" that I had always considered normal. After a few weeks, I woke up feeling such a natural high that I knew I wouldn't give up on this lifestyle. I even started loving things I thought I hated, such as sweet potatoes, onions, and mushrooms. It was hard at first, but the longer I kept up with it, the more natural it felt. 
Brimming with Energy
Following a plant-based diet has changed everything. I'm 32 pounds lighter, and my energy and love for life are at an all-time high. I'm a massage therapist. In the past, there were many times when I felt as if I were giving from an empty cup; now I've got extra! 
It is quite the experience to feel better at 28 than I did as a child. I have had to take other roads to work on my mental health such as therapy and living sober, but I definitely acknowledge Forks Over Knives for saving me from a very unhappy existence. I live a very happy and full life now by realizing that the saying really is true: You are what you eat.
Read Next: My Wife and I Shed a Combined 100 Pounds By Going Plant-Based