Prep-time: /

Ready In:

Makes 11 cups
This scrumptious Caribbean sweet potato stew brings the heat, with a poblano chile sliced up in the brothy base and a Fresno chile creating a kick of spice in the garnish. If you aren't a fan of spicy food you're welcome to omit them, but we love how the heat pairs with cubes of creamy sweet potato, earthy carrots, and starchy black beans. A blend of curry powder, allspice, and fresh ginger punch up the flavor profile even more and a toasted coconut topping calls in tropical vibes. The green sauce spooned over each serving adds zesty freshness that will leave you licking the bowl, so be sure to save leftover sauce to stir into grain side dishes, use as a dip, or spoon over roasted veggies. Serve over a bed of brown rice to make this warming stew extra hearty and filling.
For more hearty vegan stews, check out these tasty ideas: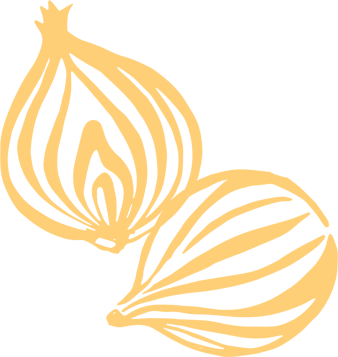 Ingredients
1½ cup chopped onion

1 cup coarsely chopped carrots

1 fresh poblano chile, seeded and chopped (1 cup)

¾ cup chopped red bell pepper

1 cup chopped celery

2 teaspoons curry powder

2 teaspoons grated fresh ginger

½ teaspoon ground allspice

2 lb. sweet potatoes, peeled if desired, cut into 1-inch cubes (6 cups)

4 cups low-sodium vegetable broth

1 15-oz. can no-salt-added black beans, rinsed and drained (1½ cups)

1 14.5-oz. can no-salt-added diced tomatoes

Sea salt, to taste

Freshly ground black pepper, to taste

2 cups packed fresh cilantro

1 cup packed fresh parsley

½ cup chopped celery

½ cup chopped scallions

8 cloves garlic

1 fresh fresno chile, seeded and very finely chopped

2 cups hot cooked brown rice

2 tablespoons toasted coconut (optional)

Lime wedges
Instructions
In a Dutch oven cook 1 cup onion, the carrots, poblano chile, bell pepper, and ½ cup celery over medium for 5 minutes or until carrots are softened and other vegetables are tender, stirring occasionally and adding water, 1 to 2 tablespoons at a time, as needed to prevent sticking. Add curry powder, 1 teaspoon ginger, and allspice; cook and stir 1 minute. Stir in sweet potatoes, broth, beans, and undrained tomatoes. Bring to boiling; reduce heat. Cover and simmer 20 to 25 minutes or until sweet potatoes are tender. Season with salt and black pepper.

For Caribbean Green Sauce, in a blender or food processor combine cilantro, parsley, the remaining ½ cup onion and ½ cup celery, scallions, garlic, and remaining 1 teaspoon ginger. Cover and blend, adding water 1 tablespoon at a time until almost smooth. Stir in fresno chile (if desired). Sauce can be transferred to an airtight container and stored in the refrigerator up to 5 days.

Stir ⅓ cup of the Caribbean Green Sauce into hot cooked rice. Serve stew in bowls over rice. If desired, top with additional green sauce and sprinkle with toasted coconut. Serve with lime wedges.