Prep-time: /

Ready In:

Makes 8 rolls
Transparent when cooked, bean thread noodles, aka glass noodles, are traditionally made from mung bean starch and make a tasty filling for spring rolls. These colorful bundles also incorporate shredded butternut squash, refreshing zucchini slices, and spicy jalapeños for the perfect balance of flavors. And while it might seem difficult to wrap up a tidy spring roll, you'll easily get the hang of it after a few tries of working with the rice paper wrappers. The creamy homemade peanut dipping sauce is the icing on the cake for this veggie-packed snack!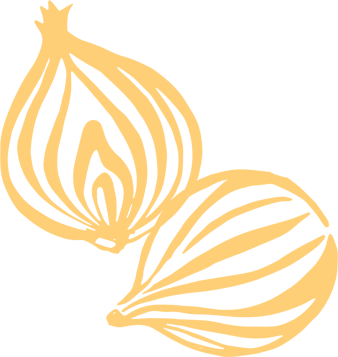 Ingredients
2 cups coarsely shredded peeled butternut squash

4 oz. dry bean thread noodles

16 brown rice paper wrappers

1 medium zucchini, seeded and cut into 3-inch strips (1½ cups)

3 scallions, cut into 3-inch slivers (1 cup)

48 fresh cilantro leaves

1 small red jalapeño, seeded and very thinly sliced

2 tablespoons natural peanut butter

2 tablespoons lime juice

2 teaspoons reduced-sodium soy sauce

1 teaspoon date paste

1 clove garlic, minced

Finely chopped peanuts (optional)
Instructions
Place butternut squash in a steamer basket in a large saucepan. Add water to saucepan to just below basket. Bring to boiling. Steam, covered, 3 minutes or until tender; cool.

Cook noodles according to package directions; drain. Rinse with cold water; drain well. Using scissors, snip noodles into 2- to 3-inch-long pieces.

Create an assembly station with rice paper wrappers, noodles, butternut squash, zucchini, scallions, cilantro, and jalapeño. Fill a wide shallow bowl halfway with warm water and place near wrappers with a cutting board.

To assemble, gently slide two wrappers into the bowl of water; let soak 10 seconds. Remove wrappers from water, letting excess water drip off, and stack them on the cutting board. (Wrappers will continue to soften.) Across the middle and the edge farthest from you, arrange two rows of three cilantro leaves each. Scatter a few jalapeño slices over wrappers. On the edge closest to you, place ¼ cup noodles. Top with ¼ cup butternut squash, 3 tablespoons zucchini, and 2 tablespoons scallions.

Fold the nearest edge of the wrapper up and over the filling, tucking it under and pulling the roll toward you. Hold the fold in place with your thumb on either side and fold in left and right sides. Continue rolling until wrapper is tightly rolled up. Repeat with remaining wrappers and filling ingredients.

For sauce, in a bowl whisk together the next five ingredients (through garlic) and ¼ cup water until smooth. If desired, sprinkle with chopped peanuts.

Dip a sharp knife in water and cut rolls in half. Serve immediately with peanut sauce.