Prep-time: /

Ready In:

Makes 6 to 8 cups
Steaming eggplant before sautéing it helps preserve its bold purple hue, giving this dish a gorgeous pop of color that will wow any crowd. Toss the vibrant veggie with hearty potato wedges for extra substance, and coat the combo in a savory Chinese-inspired sauce featuring fermented black soybeans and tongue-tingling Sichuan pepper flakes. Fermented black soybeans, called douchi in Mandarin, come whole and need to be mashed to mix their delicious, umami flavor with other aromatic ingredients. Sprinkle everything with chopped cilantro for a fresh herbal finish, and dig in!
Tip: You can find fermented black soybeans at Asian markets and online. If you need a substitute, mash ½ cup rinsed and drained canned adzuki beans with 1½ teaspoons dark miso paste.
For more eggplant recipes, check out these tasty ideas: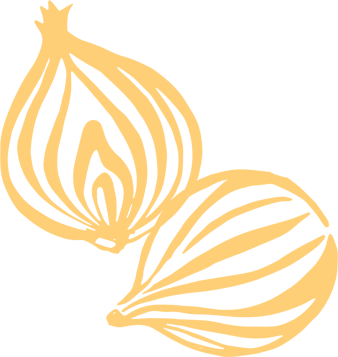 Ingredients
1 lb. Yukon gold potatoes, peeled and cut into wedges (4 cups)

1 lb. Japanese or Filipino eggplant, cut into 2×½-inch pieces (8 cups)

¼ cup packaged fermented black soybeans

1 cup thinly sliced scallions

2 tablespoons brown rice vinegar

1 tablespoon date sugar or other dry sweetener

1 tablespoon grated fresh ginger

6 cloves garlic, minced

1½ teaspoons sweet paprika (for color)

½ teaspoon Sichuan pepper flakes or crushed red pepper

1½ teaspoons arrowroot powder

2 tablespoons chopped fresh cilantro
Instructions
Place potato wedges in a steamer basket in a large saucepan. Add water to saucepan to just below basket. Bring to boiling. Steam, covered, 10 minutes or until cooked through but still firm. Transfer potatoes to a large bowl. Place eggplant in steamer basket. Steam, covered, 5 to 7 minutes or until tender.

For sauce, in a bowl mash fermented beans with the back of a spoon. Add the next seven ingredients (through Sichuan pepper) and 1 cup water. Mix well.

Heat a wok or nonstick skillet over medium. Add sauce; bring to boiling.

In a small bowl whisk together arrowroot powder and 2 tablespoons water. Add to wok along with steamed potatoes and eggplant. Mix well. Cook 4 to 5 minutes or until heated through and sauce is thickened, stirring frequently. Sprinkle with cilantro.