Prep-time: /

Ready In:

Makes one 13×9-inch casserole
Whole wheat pasta, black beans, and Tex-Mex seasonings make this spaghetti casserole a true crowd-pleaser. Sweet potato puree lends its silky texture to the creamy, chile-infused sauce so every bite is packed full of savory flavors. A hearty jumble of zucchini, bell pepper, corn, and tomatoes bring bursts of fresh produce to balance out the smoky profile and load your plate up with nutrient-dense veggies. Top each serving with fresh scallions and cilantro, and you've got a comforting meal that will be gobbled up by kids and adults alike.
Tip: If you can't find canned sweet potato puree, bake, peel, and mash enough sweet potatoes to make 1½ cups.
For more vegan casserole recipes, check out these tasty ideas: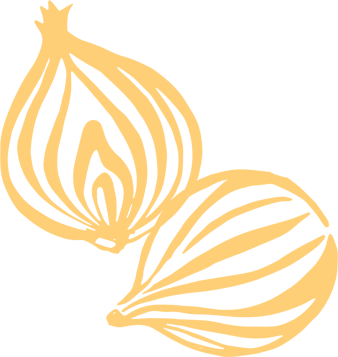 Ingredients
12 oz. whole grain spaghetti

1 15-oz. can sweet potato puree (1½ cups)

½ cup nutritional yeast

2 tablespoons cashew butter

2 tablespoons tomato paste

1 tablespoon ancho chile powder

1 tablespoon onion powder

8 cloves garlic, minced

1½ teaspoons dried Mexican oregano, crushed

¼ teaspoon chile de árbol powder or cayenne powder

Sea salt, to taste

1 cup chopped onion

1 small zucchini, cut into ½-inch dice (1 cup)

1 red bell pepper, cut into ½-inch dice (1 cup)

1 cup fresh or frozen corn

1 15-oz. can black beans, rinsed and drained (1½ cups)

1 15-oz. can fire-roasted tomatoes, undrained

½ teaspoon ground cumin

¼ cup thinly sliced scallions

2 tablespoons chopped fresh cilantro
Instructions
Preheat oven to 350°F. Cook spaghetti according to package directions until al dente (2 minutes less than directions); drain. Return to pot.

For sauce, in a blender combine the next six ingredients (through onion powder), 2 of the minced garlic cloves, ½ teaspoon of the oregano, the chile de árbol powder, and 2 cups water. Cover and blend until smooth. Season with salt.

In a bowl combine the next seven ingredients (through cumin) and the remaining 6 minced garlic cloves and 1 teaspoon oregano.

Add half of the sauce to the spaghetti and mix well. Spread spaghetti evenly in a 13×9-inch baking dish. Spread vegetable mixture evenly over spaghetti. Drizzle 1 cup of the remaining sauce over top.

Bake 30 to 35 minutes or until top and edges start to brown. Let stand a few minutes before serving. Garnish with scallions and cilantro.