Prep-time: /

Ready In:

Makes 12 tacos
Meaty portobello mushrooms, tender bell peppers, and tangy red onions soak up a delicious sauce flavored with Southwestern spices to create an epic filling for these drool-worthy veggie fajitas. Warm corn tortillas cradle the tasty mushroom-pepper medley, which gets topped with fresh cilantro, salsa, and sliced avocado. Enjoy with a side salad or a serving of Costa Rican Rice and Beans to really make it a meal. If you have leftover veggies, roll them up in flour tortillas for burritos or add them to a tofu scramble to make a hearty breakfast dish the next morning!
Recipe from Forks Meal Planner, FOK's best tool to keep you on a healthy plant-based path, with weekly customizable meal plans and 1,000+ exclusive recipes. Try Forks Meal Planner for free today.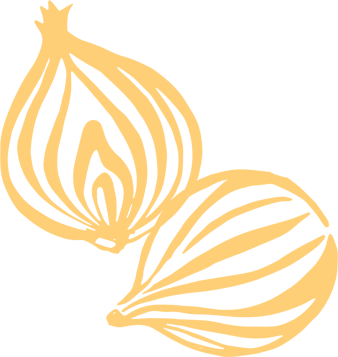 Ingredients
4 portobello mushrooms, stemmed & sliced

2 red bell peppers, thinly sliced (2 cups)

1 red onion, thinly sliced (1 cup)

4 cloves garlic, minced

1 tablespoon grated fresh ginger

1 teaspoon ground cumin

3 cloves garlic, peeled and minced

1 tablespoon low-sodium soy sauce (or tamari or liquid aminos)

1 tablespoon pure maple syrup

3 tablespoons fresh lime juice

½ cup fresh cilantro, finely chopped (optional)

Sea salt, to taste

Freshly ground black pepper, to taste

12 corn tortillas

1 cup store-bought salsa

1 avocado, diced (optional)
Instructions
In a large skillet over medium heat, cook portobellos, bell peppers, red onions, garlic, ginger, and cumin, stirring occasionally, until the water released from the mushrooms has been absorbed and the vegetables are tender, about 15 minutes.

In a bowl, combine soy sauce, maple syrup, and lime juice.

Pour sauce over vegetables and cook until absorbed, a few minutes. Remove from heat. Add cilantro, if desired, and season with salt and pepper to taste.

In a nonstick skillet over medium heat, warm tortillas until soft and pliable, about 20 seconds on each side. Cover with a damp cloth to keep soft until serving.

For each fajita, place about ⅓ cup filling in center of a tortilla, then top with salsa and avocado, if desired.