Prep-time: /

Ready In:

Makes 1 standard loaf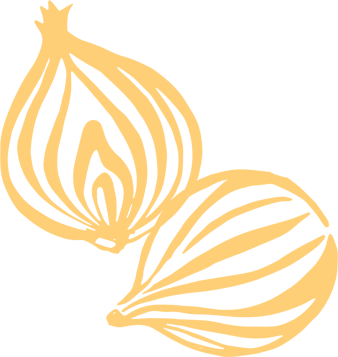 Ingredients
1¾ cups water

½ cup brown-green lentils

½ cup short-grain brown rice

2 teaspoons dried poultry seasoning

1 teaspoon granulated onion

1 medium onion, chopped

5 medium white or brown (cremini) mushrooms

1 large rib celery, chopped

1 tablespoon freshly minced garlic (about 5 medium cloves)

¾ cup quick-cooking rolled oats

1 can (6 ounces) tomato paste

½ cup chopped pecans or walnuts (optional)

1 tablespoon minced fresh sage leaf (or 1½ teaspoons dried, rubbed sage)

2 teaspoons minced fresh thyme (or 1 teaspoon dried)

1½ teaspoons minced fresh rosemary (or ¾ teaspoon dried)
Instructions
In a medium saucepan on high heat, combine water, lentils, rice, poultry seasoning, and granulated onion. Bring to a boil then turn down to simmer, and cook covered for 45 minutes. When done cooking, remove from the heat and let stand for 10 minutes with the lid still on. (Prepare your remaining ingredients while the rice and lentils are cooking.)

Preheat oven to 350º F. Line a standard size loaf pan (9 by 5 by 3-inch) with parchment paper and set aside (or use a silicone loaf pan).

In a medium skillet on high heat, add 1 tablespoon of water. When the water begins to sputter, add the chopped onion, mushrooms, and celery, and cook stirring for about 3 minutes, adding water just as needed to prevent sticking. Add the garlic, and cook stirring for an additional 2 minutes, until the vegetables have softened (adding water as needed). If you're using dried herbs, stir them in with the garlic (if using fresh herbs, add them in next step). Remove from heat.

In a large bowl combine the oats, tomato paste, nuts, and if you're using fresh herbs (rosemary, thyme, sage) add them now as well. When the cooked vegetables, and rice and lentils have cooled for about 10 minutes, add them to the bowl and stir until all ingredients are mixed thoroughly.

Place half of this mixture into a food processor. Pulse about 3 times, then scrape down sides; pulse another 3 times, so it gets blended but is still somewhat chunky. Spoon this into the loaf pan. Place the remaining mixture into the food processor and repeat pulsing in the same way. Add this second half to the loaf pan. Press down firmly and into the corners. Shape the top flat or with a slight rise down the middle.

Cover with a piece of aluminum foil and cook for 40 minutes. Remove the foil and cook for another 15 to 20 minutes until the top is browned and the edges are crispy looking. Remove and let cool 10 to 15 minutes before slicing and serving.

Chef's Notes:

Herbs: During the holidays I like to use fresh herbs in this recipe, especially fresh sage, as its aroma and flavor are very "holiday." But fresh herbs aren't always practical, so feel free to use the measurements for dried. Or even a mix of fresh and dried.

Rolled Oats: I like quick oats in this recipe, but if you only have "slow" oats, just pulse them a bit first in the food processor.

Blending: I've also made this loaf without using the food processor at all (just mixing everything in a bowl) and it still bakes up well and tastes great, it's just more on the chunky texture side.