Prep-time: /

Ready In:

Makes 16 hand pies
Though the process is a bit lengthy, these vegan knishes are well worth the time and effort. You'll use fresh steamed potatoes for the filling, but for the dough, I prefer potato flour: It's easier to ensure an accurate measurement, which is important in baking.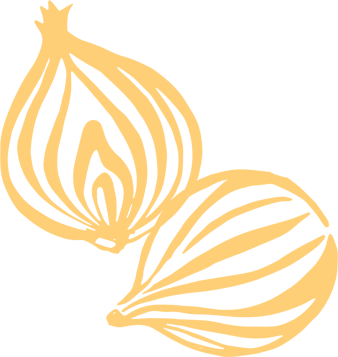 Ingredients
WASH
½ cup unsweetened, unflavored plant milk

1 tablespoon ground flaxseed
DOUGH
2 cups all-purpose flour

2 cups potato flour

½ cup almond flour

2 teaspoons baking powder

1 teaspoon salt

2 cups unsweetened, unflavored plant milk
FILLING
1 pound potatoes, peeled and cut into ¼-inch dice

1 pound green beans, cut into ¼-inch dice (3 cups)

2 medium tomatoes, cut into ½-inch dice (2 cups)

1 medium onion, cut into ¼-inch dice (2 cups)

6 cloves garlic, minced

Sea salt

Freshly ground black pepper

¼ cup finely chopped fresh parsley
Instructions
Preheat the oven to 350°F. Line a baking sheet with parchment paper.

To make a wash for the dough, warm ½ cup of the milk in a pan and add flaxseed. Mix well, remove pan from heat, and let stand until ready to use in Step 7.

To make the dough, warm 2 cups of the milk in a pan. In the bowl of a food processor combine the flours, baking powder, and salt. Pulse to combine. With the processor running, add the warm milk very gradually until the dough combines. The texture of the dough will be spongy. Let stand for 10 minutes.

To make the filling, in a skillet combine potatoes, green beans, tomatoes, onion, and garlic. Cook 15 minutes on medium-low, covered, until vegetables are tender, adding water, 1 to 2 tablespoons at a time, as needed to prevent sticking. If there is any excess moisture once the vegetables are cooked, cook for 3 to 5 minutes uncovered for the liquid to cook off. Add salt and pepper to taste. Mix in parsley. Set aside to cool.

To assemble knishes, dust a clean surface with flour. Using a rolling pin, roll out 1 cup of dough into a ¼-inch-thick oval that is at least 6 inches long and 6 inches wide. Cut the dough into 3x6-inch rectangles using a knife or pastry cutter. Save dough scraps to roll more knishes.

Place ¼ cup of filling on one half of the rectangle. Fold the other half over the filling and press the edges together to seal. Place knish on prepared baking sheet.

Repeat Steps 5–6 with remaining dough and filling. Brush assembled knishes with milk wash.

Bake knishes for 45 to 50 minutes, until tops are golden-brown. Serve warm.