Prep-time: /

Ready In:

Makes 2 cakes
These healthy vegan enchiladas prove that everything is better in cake form. Each layer of these generously filled cakes has a different hearty filling melded together with enchilada sauce. This recipe takes some time to assemble, but it's fun and delicious and built to impress. Make your own oil-free enchilada sauce using our tasty recipe, or look for some at the store.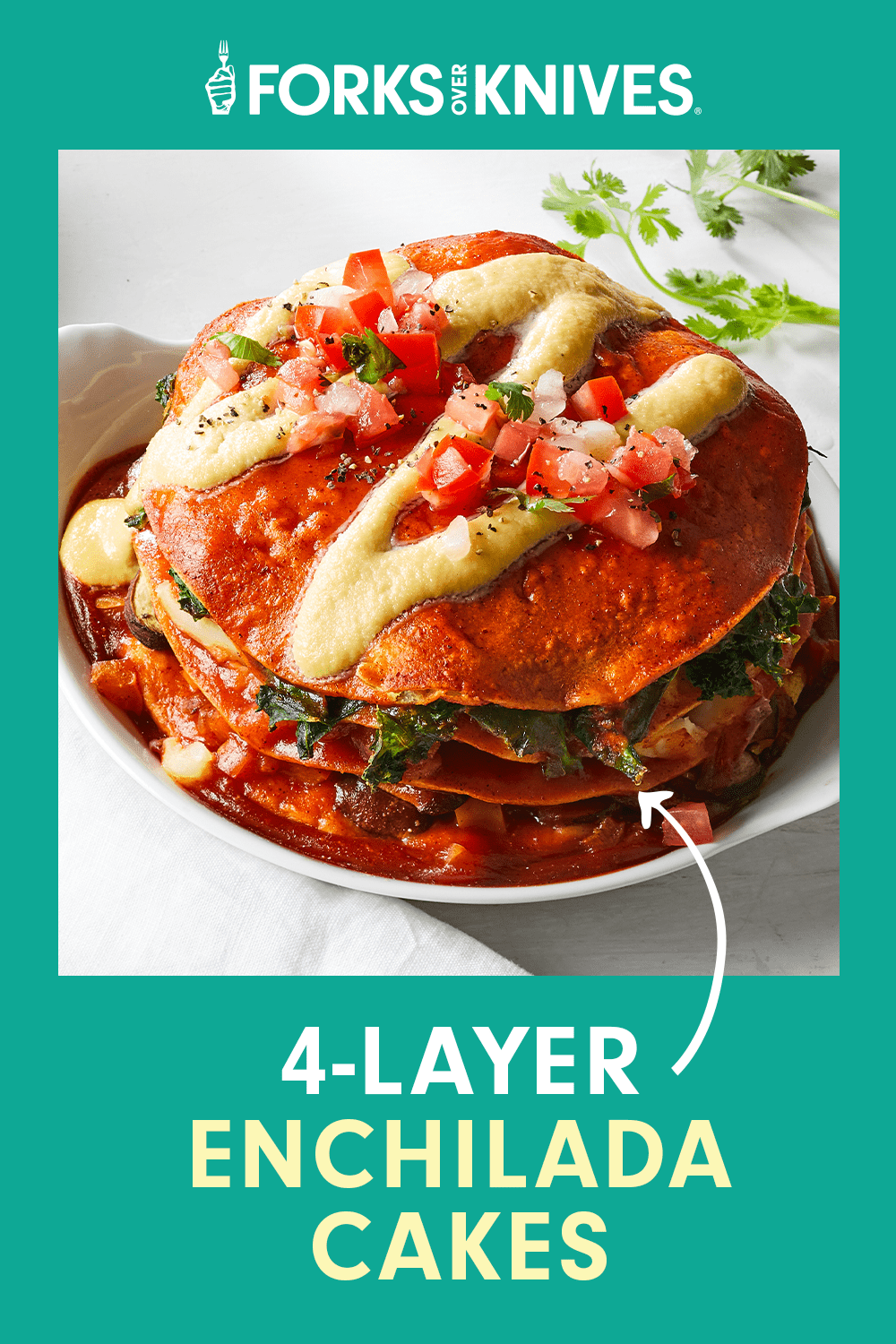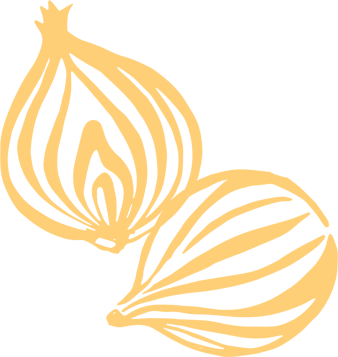 Ingredients
½ cup raw cashews

2 tablespoons nutritional yeast

1 tablespoon lemon juice

Sea salt and freshly ground black pepper, to taste

1 15-oz. can black beans, rinsed and drained

½ cup cooked brown rice

2 tablespoons fresh cilantro, snipped

2 teaspoons taco seasoning

2 medium red-skin potatoes, cut into 1-inch pieces

2 cups mushrooms, thinly sliced

2 orange bell peppers, finely chopped (2 cups)

1 medium red onion, finely chopped (1 cup)

2 cloves garlic, minced

½ teaspoon ground cumin

7 cups chopped Swiss chard

10 6-inch corn tortillas, divided

4 cups oil-free enchilada sauce, divided

½ cup pico de gallo, homemade or store-bought
Instructions
For cashew cream, in a small bowl combine cashews and ½ cup hot water. Let stand 20 minutes. In a blender combine cashew mixture, nutritional yeast, and lemon juice. Cover and blend until smooth. Season with salt and black pepper.

Preheat oven to 350°F. In a medium bowl mash the black beans. Stir in the brown rice, the cilantro, and the taco seasoning.

Place the red potatoes in a steamer basket in a large saucepan. Add water to saucepan to just below basket. Bring to boiling. Steam, covered, 20 minutes or until very tender. Remove and mash potatoes.

Meanwhile, in another large saucepan cook the mushrooms, the bell peppers, the onion, the garlic, and the cumin over medium 10 minutes or until onion is golden, stirring frequently. (The mushrooms will release enough liquid to prevent vegetables from sticking.) Season with salt and black pepper.

In an extra-large skillet cook the Swiss chard over medium-low 3 to 5 minutes or until slightly wilted. Remove from heat. Toss with ¼ cup of the cashew cream.

Layer 1: Using two 11-inch pie plates or shallow 8-inch baking dishes, place a tortilla in each plate. Spread ¼ cup of the enchilada sauce and half of the bean mixture over each tortilla.

Layer 2: Top each stack with another tortilla; press lightly. Spread ¼ cup enchilada sauce and half of the mushroom mixture over each stack.

Layer 3: Add one tortilla, ¼ cup enchilada sauce, and half of the mashed potatoes to each stack.

Layer 4: Add one tortilla, ¼ cup enchilada sauce, and half of the chard mixture to each stack. Top with the remaining tortillas and spread stacks generously with enchilada sauce, reserving some of the sauce for serving.

Bake cakes 25 to 30 minutes or until heated through. To serve, warm the remaining enchilada sauce. Serve cakes with remaining enchilada sauce and cashew cream and the pico de gallo.