Prep-time: /

Ready In:

Makes 2 bowls
Broccolini, red bell pepper, bok choy, and spiralized sweet potatoes are marinated in a savory miso-ginger sauce and grilled to char-marked perfection for this wholesome grain bowl recipe. The colorful veggies get an extra punch of flavor from zesty lime juice and spicy red pepper flakes, while the remaining marinade is soaked up by the chewy grains of farro. If farro isn't your favorite, feel free to swap it out for another whole grain such as quinoa or millet. Sliced raw radishes make a crunchy topping that balances the bold flavors with a refreshing peppery note. (If you don't have radishes on hand, thinly sliced scallions would also make for a palate-pleasing garnish.) Chow down on this nourishing dish whenever you're ready to zhuzh up your produce!
Tip: If using an indoor grill pan, you'll have to grill the vegetables in batches. Keep them warm on a foil-covered baking sheet in a 200°F oven as you go.
For more amazing grain bowl recipes, check out these tasty ideas: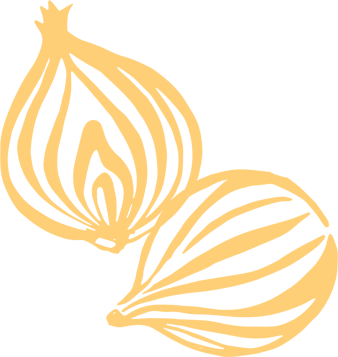 Ingredients
⅓ cup low-sodium vegetable broth

¼ cup lime juice

2 tablespoons white miso paste

4 teaspoons grated fresh ginger

2 cloves garlic, minced

¼ teaspoon ground white pepper

¼ teaspoon crushed red pepper

8 oz. fresh Broccolini

2 baby bok choy, halved

1 red bell pepper, cut into bite-size strips

4 scallions (2 trimmed and 2 chopped)

8 oz. spiralized fresh sweet potato

3 cups hot cooked farro

Sliced daikon or rainbow radishes
Instructions
For sauce, in a small bowl stir together the first seven ingredients (through crushed red pepper) and 2 tablespoons water. Preheat a grill pan over medium-high. Grill Broccolini, bok choy, bell pepper, and the trimmed scallions 6 to 10 minutes or until crisp-tender, turning and brushing with 2 tablespoons of the sauce once or twice. Remove vegetables from the grill and keep warm.

Add sweet potato to grill and toss frequently while drizzling with 1 tablespoon of the sauce until crisp-tender.

In a bowl toss together farro, the chopped scallions, and 2 tablespoons of the sauce. Divide farro among two bowls. Top with sweet potato and grilled vegetables. Drizzle with the remaining sauce. Garnish with radish slices.