Prep-time: /

Ready In:

8 cups + 3 cups chutney
Sweet and savory notes hit a perfect harmony in this Indian-inspired dish. If you have any leftover jammy chutney, transfer it to an airtight container and store it in the refrigerator for up to three days. Use it as a topping for any grain bowl.
Note that this recipe calls for cooked farro, so be sure to have that ready to go. For cook times, see our Grains Cooking Guide.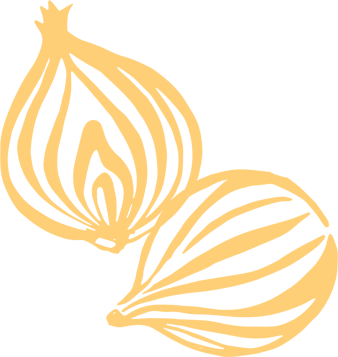 Ingredients
STRAWBERRY CHUTNEY
4 cups fresh strawberries, hulled and quartered, divided

½ cup golden raisins

¼ cup chopped onion

2 Tbsp. date paste

2 Tbsp. apple cider vinegar

2 cloves garlic, minced

½ tsp. ground cinnamon

¼ tsp. dried thyme, crushed

Dash ground cloves

Dash cayenne pepper
CURRIED CHICKPEAS AND FARRO
1 12-oz. pkg. fresh or frozen cauliflower florets

1 cup chopped green bell pepper

1 cup chopped onion

4 cloves garlic, minced

½ to ¾ cup low-sodium vegetable broth

3 cups cooked farro (from 1 cup dry)

1 15-oz. can no-salt-added chickpeas, rinsed and drained

1 Tbsp. curry powder

2 tsp. ground cumin

1 lime

¼ cup + 2 Tbsp. chopped fresh cilantro

Sea salt and freshly ground black pepper, to taste
Instructions
For Strawberry Chutney: Set aside 1 cup of the strawberries. Then combine remaining chutney ingredients in a 2- to 3-qt. saucepan. Cover and bring to boiling; reduce heat to medium. Uncover and cook 10 to 15 minutes or until chutney is very soft and has a jamlike consistency, stirring occasionally. Stir in the reserved hulled and quartered strawberries. Set aside.

In a 4- to 5-qt. pot cook cauliflower, bell pepper, onion, and garlic over medium 3 to 4 minutes, stirring occasionally and adding broth, 1 to 2 Tbsp. at a time, as needed to prevent sticking. Add farro, garbanzo beans, curry powder, cumin, and enough broth to keep moist.

Cook about 5 minutes or until hot and vegetables are tender (165°F). Remove ¾ tsp. zest and squeeze 2 Tbsp. juice from lime. Stir the lime zest and juice and ¼ cup of the cilantro into vegetables. Season with salt and black pepper. Serve Strawberry Chutney over farro mixture. Garnish with remaining 2 Tbsp. cilantro.