As a busy parent, it can feel like there's never enough time to make sure that your kids are eating healthy all week long, but there are many simple ways to add more nutrition to their meals and snacks with no extra work. Try the following zero-effort swaps.
Brown Rice Instead of White Rice
One of the simplest things you can do is upgrade your rice from white to brown. While white rice has been a staple in many diets around the world for a long time, brown rice is a fiber-rich whole grain. If you don't have time to cook it from scratch, stock up on boil-in-a-bag or microwaveable versions; just make sure you choose a brand that doesn't contain hidden oils and lots of unnecessary preservatives.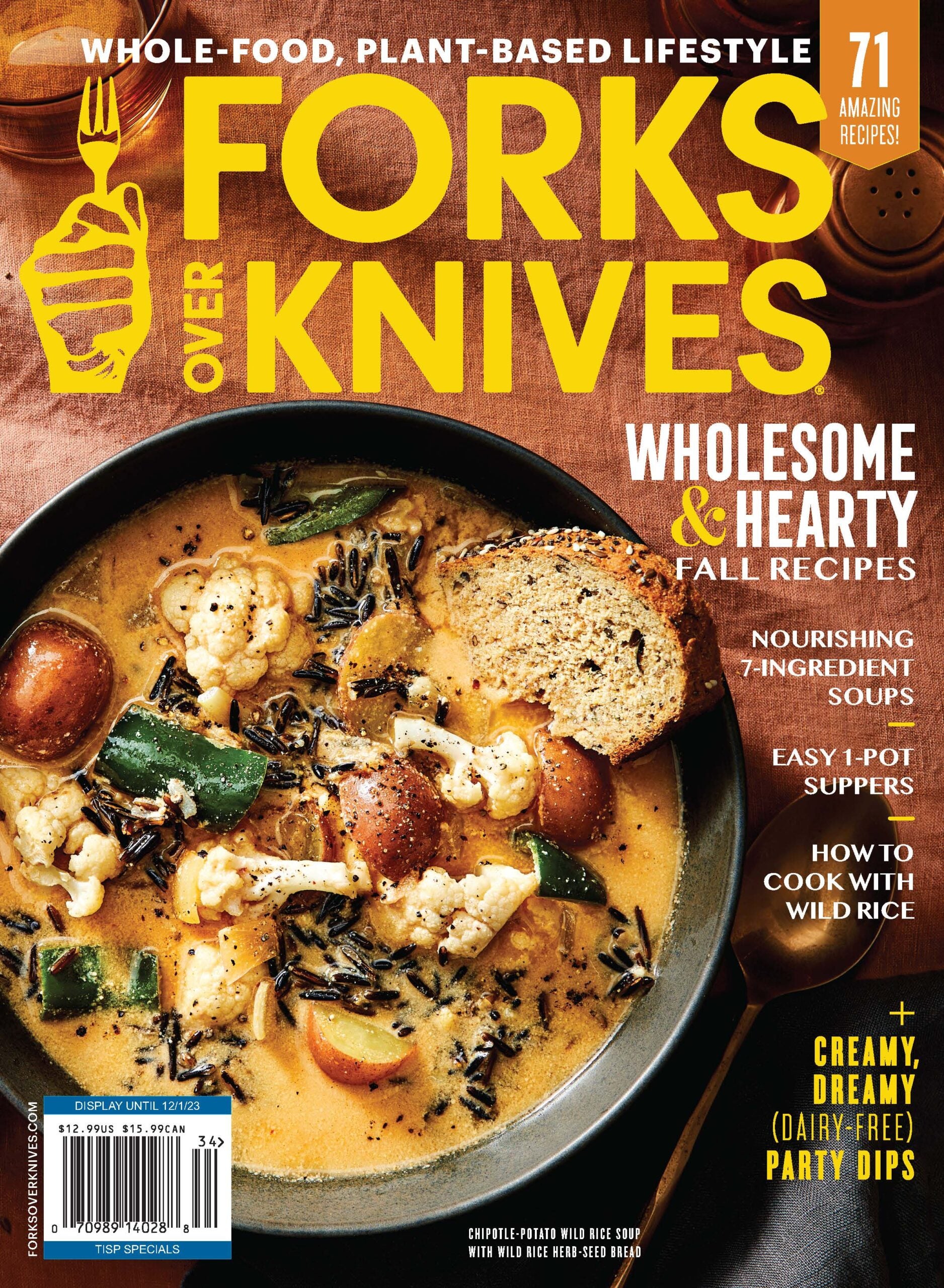 The Fall 2023
Magazine Is Here!
Our gorgeous "bookazine" features expert tips, inspiration, & comforting recipes for fall.
Popcorn Instead of Potato Chips
Is it movie night at your house? Is there a big game on TV? Instead of setting out potato chips and other highly processed foods for your family to snack on, up your nutrition with popcorn! Air-popped popcorn is one of the best snacks you can have on the couch, especially if you are looking to up your fiber game. It's also delicious. If you're buying microwavable popcorn, opt for a variety with a short ingredient list free of oil and artificial flavorings. (Quinn is a good option.) Or purchase a microwave popcorn popper, which you can pour kernels directly into.
Vegetable Broth Instead of Oil
Your first thought when cooking in a skillet might be that you need to add a little oil to the pan to help things cook—but even a small amount of oil can add significant fat to an otherwise healthy meal. Instead, keep things moving by adding 1 to 2 tablespoons of vegetable broth. Your kids will love the flavor, and it will be much easier on everyone's bodies! See more tips for cooking without oil.
Oats Instead of Highly Processed Cereals 
Most of the breakfast cereals you'll find on grocery store shelves contain a lot of added sugar. Opt for rolled oats instead. At my house, I like to make a mean oatmeal with tons of fresh fruit piled on top and a sprinkle of cinnamon or a drizzle of maple syrup to keep things interesting. If you like to sleep in or are often rushed in the mornings, skip the cooking altogether and make some overnight oats. With just a few ingredients and a refrigerator, you'll have a delicious breakfast waiting for your family in the morning. Berry-licious Overnight Oats and Carrot Cake Overnight Oats are fan faves!
Pure Maple Syrup Instead of "Pancake Syrup"
Think you've already got maple syrup in your pantry? Check the label. "Pancake syrup," "table syrup," and even "maple syrup" are highly processed imitations of pure maple syrup, often containing high-fructose corn syrup (or other forms of added sugar) and artificial flavoring. Look instead for single-ingredient pure maple syrup, which makes a great whole-food alternative to white sugar and can be used to sweeten sauces, nice cream, and more.