Heart disease kills more than 659,000 Americans each year and one person every 36 seconds in the United States, making it the leading cause of death in the country. While it's often a silent killer with no noticeable symptoms, there are telltale signs of heart disease, such as chest pain and arm numbness. But there are additional red flags that are more inconspicuous—and just as dangerous. Keep an eye out for these lesser-known warning signs of cardiovascular disease.
Erectile Dysfunction
If you or your partner are having trouble achieving and/or maintaining an erection, it may be an early sign of heart disease. When arteries harden, blood flow throughout the body becomes compromised. Erectile dysfunction and heart disease are both caused by endothelial dysfunction, a condition in which large blood vessels are not functioning properly, which restricts blood flow to the heart and penis. "When I have a patient in his 40s or 50s with erectile dysfunction, the first thing I do is put him through a full ischemic workup for coronary disease," says Anthony C. Pozun, DO, FACC, a board-certified interventional cardiologist at Modern Vascular.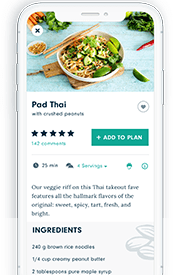 Try Our Award-Winning Meal Planner For Free!
Healthy eating has never been so easy.
Jaw Pain
Do you feel like you have a toothache but can't locate which tooth is hurting? Vague soreness in your jaw or neck can be a byproduct of cardiac pain that is radiating upward from the heart. This is especially true if the discomfort worsens when you work out or physically exert yourself and then subsides when you stop. If you experience any of these sensations, make sure to mention it to your doctor.
Leg Discomfort
Chronic pain, cramping, or numbness in your legs can indicate a more serious condition. Peripheral vascular disease (PVD) affects circulation and blood flow to your limbs, and atherosclerosis—the accumulation of harmful plaque in the arteries—is common in people with PVD. Much like jaw pain, PVD can flare up when you walk or exercise and cease once you relax. Approximately half of Americans ages 45-84 have atherosclerosis and don't know it, according to the National Institutes of Health.
Sleep Apnea
When people think of sleep apnea, they tend to think of obstructive sleep apnea, a respiratory condition in which the upper airway periodically collapses during sleep, causing difficulty breathing, disrupted sleeping, and high-decibel snoring. OSA can be a contributing factor to heart disease, as the irregular breathing strains the heart and triggers systemic inflammation that may lead to high blood pressure. But there's a lesser-known, quieter type of sleep apnea that is just as important to be aware of when it comes to heart health: central sleep apnea. In CSA, the airway is clear, but the brain and muscles that control breathing aren't working as they should. CSA can be a sign (and also a cause) of congestive heart failure. In addition to pauses in breathing during sleep, symptoms of CSA include frequent waking at night, early morning headaches, and extreme daytime fatigue. If you suspect you might have OSA or CSA, talk to your doctor about screening options.
Yellow Bumps on the Skin
Yellow bumps that appear near your eyes or on the hands, feet, elbows, or knees may be an accumulation of fat that indicates high levels of cholesterol in the body. "Those are actual lipid deposits, so there is too much LDL [i.e., bad cholesterol] being produced," Pozun explains. Over time, high cholesterol causes atherosclerosis: fatty deposits in the blood vessels that impede the flow of blood, heightening the risk of sudden cardiac death, stroke, and damage to the heart muscle. If you notice the development of yellow bumps, talk to your doctor.