Obesity levels are on the rise, especially in adolescents. A new study released on Sunday shows another side to the obesity epidemic in American youth: the rise of diabetes and youth's inadequate self-care of this disease.
The study, funded by the National Institutes of Health and published by New England Journal of Medicine, tested several ways for newly diagnosed diabetic teenagers to manage their blood sugar. It found that half of the teens failed to control their blood sugar and one in five suffered serious complications, such as hospitalization due to very high blood sugar.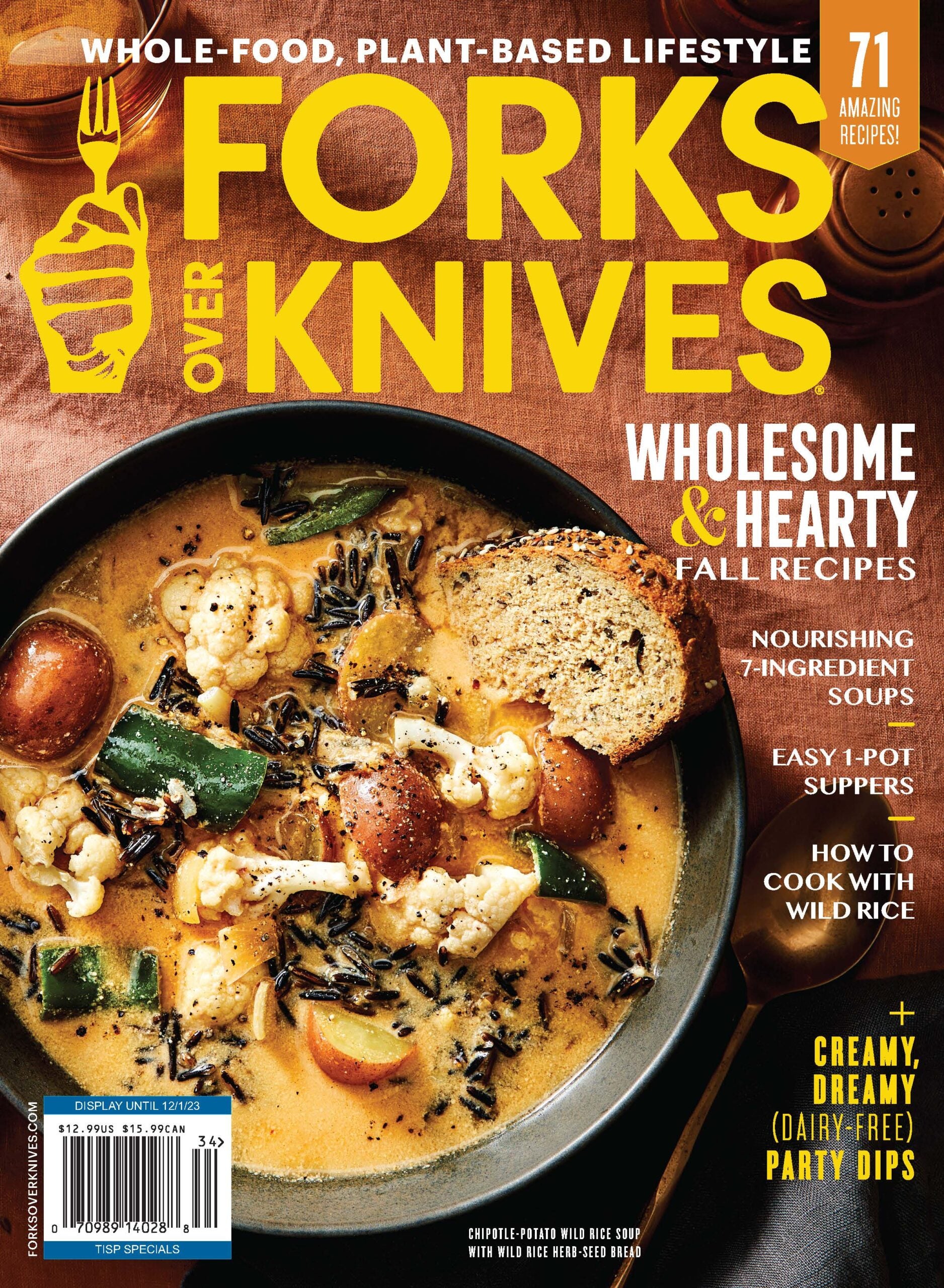 The Fall 2023
Magazine Is Here!
Our gorgeous "bookazine" features expert tips, inspiration, & comforting recipes for fall.
Since a third of American children and teens are now overweight or obese, they face a greater risk of "diabesity": type-2 diabetes brought on by obesity.
Recent evidence suggests that embracing a plant-based lifestyle can prevent, and even reverse, type-2 diabetes. A recent study found that Seventh-Day Adventists adhering to a vegan lifestyle were 60 percent less likely to develop type-2 diabetes than those on a non-vegetarian diet; while a 72-week study published in the American Journal of Clinical Nutrition in May 2009 showed that type-2 diabetics who went on a low-fat, vegan diet dramatically improved their blood sugar, cholesterol, weight, and kidney function.
"A plant-based diet is by far the best approach for managing diabetes at any age," said Dr. Neal Barnard, author of Dr. Neal Barnard's Program for Reversing Diabetes. "Avoiding animal fat and cholesterol is the best thing you can do for your arteries—and all the rest of you, too."
For more about diabetes and the plant-based diet, watch this Forks Over Knives video featuring Dr. Barnard.