We are pleased to announce that Forks Over Knives has partnered with Rip Esselstyn and The Engine 2 Diet to bring you Farms 2 Forks weekend retreats!
Learn hands-on from the best and brightest educators in the field about the whole-foods plant-based lifestyle that is proven to prevent and even reverse chronic diseases—while helping you reach an optimum weight.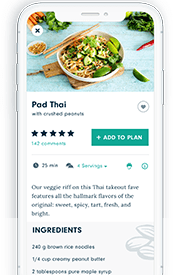 Try Our Award-Winning Meal Planner For Free!
Healthy eating has never been so easy.
Join Rip, along with Forks Over Knives' experts Dr. Caldwell Esselstyn, Dr. Doug Lisle, and more, at one of our four exciting events being held this year.
Click for more information and to sign up now!