Aramark, the largest foodservice provider in the United States, plans to make 44% of its dining options plant-based at more than 250 colleges across the country by 2025. This three-year plan is an aggressive increase in plant-based options, which currently only make up 26-30% of the company's total menu offerings.
For more than 15 years, Aramark has been working with the Humane Society of the United States to create initiatives that benefit both the planet and the people they serve. Apart from providing a wider range of meals to clients, Aramark says that the new plant-based targets are part of its initiative to reduce its greenhouse gas emissions by 25% by 2030. They are the first contract catering company to sign the World Resources Institute's Cool Food Pledge, which helps companies develop dishes with a low carbon footprint.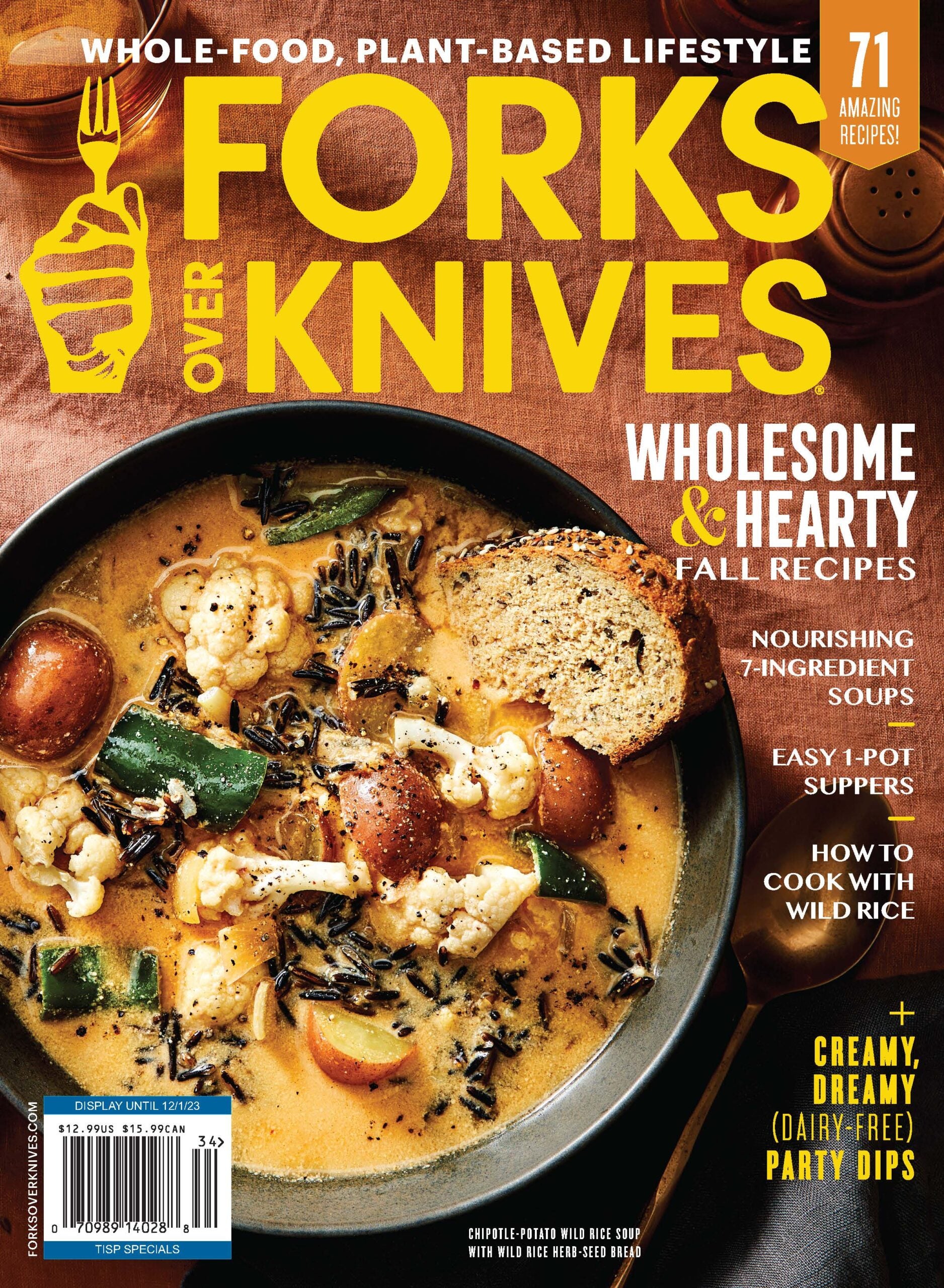 The Fall 2023
Magazine Is Here!
Our gorgeous "bookazine" features expert tips, inspiration, & comforting recipes for fall.
The Food and Agriculture Organization of the United Nations reports that livestock contribute 14.5% of all greenhouse gas emissions, with cows being the top producers of methane and nitrous oxide. Aramark intends for the reduction in animal-based menu options to help move them toward net zero emissions, noting that half of its greenhouse gas emissions come from the food they purchase and serve.
"Aramark has made great strides in its commitment to tackle climate change," said Karla Dumas, registered dietitian and senior director of food service innovation at the Humane Society, in a statement. "By setting tangible goals to introduce more plant-based foods, the company has shown a level of action and transparency that should please both consumers and client institutions. We value our collaboration and are excited to work with Aramark on shifting towards menus that are not only delicious, but are good for us, the planet, and animals."
Over the next three years Aramark's team will work with the Humane Society to train their staff on plant-based cooking techniques, develop new meals for their menus, and expand their marketing efforts so clients are aware of their expanded options.
Aramark's pledge comes six months after another dining hall giant, Sodexo, pledged to make 42% of their meals on college campuses plant-based over the next three years. The trend among foodservice providers toward veg-forward menus highlights the growing demand among the general population for healthy dining options and greater corporate responsibility when it comes to environmental impact.